1 'Beverly Hills, 90210' Star Felt They'd 'Wasted' 9 Years of Their Life on the Teen Drama
Beverly Hills, 90210 is one of the defining TV shows of the '90s. Created by Darren Star and produced by Aaron Spelling, it follows a group of friends through their teen years into adulthood.
The program's cast members became stars thanks to their roles. But Jason Priestley, the actor who played Brandon Walsh, once admitted he felt he'd "wasted" the time he spent starring on the show.
Jason Priestley played Brandon Walsh from 1990 to 1998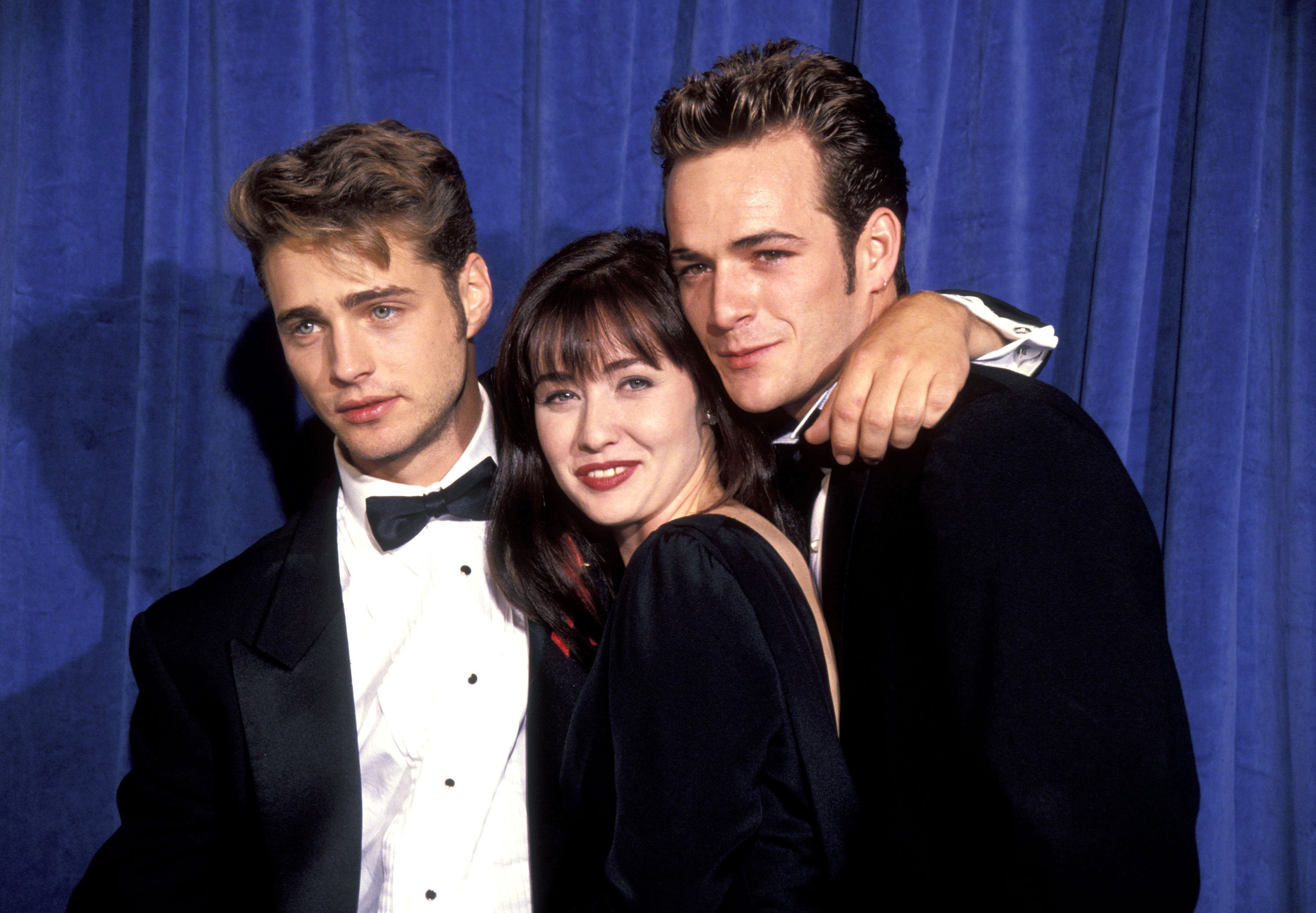 Priestley played Brandon, one of the Walsh siblings, opposite Shannen Doherty as his on-screen sister, Brenda Walsh. His character worked at the Peach Pit diner and the Beverly Hills Beach Club when he wasn't in school or dealing with the latest drama.  
Rounding out the original cast were Jennie Garth (Kelly Taylor), Tori Spelling (Donna Martin), and Luke Perry (Dylan McKay). Priestley, now 51, became synonymous with his character on Beverly Hills, 90210. Today it remains his most recognizable role. 
Jason Priestley left during 'Beverly Hills, 90210' Season 9
Priestley abruptly left Beverly Hills, 90210 while filming the show's ninth season.
"I did the first scene of the morning – literally with this actor who was brought in to replace me – and that was it," he told The Guardian in 2014. "I hugged the crew, picked up my box of stuff, went to my car and drove away. There was no party, no nothing. I felt like I'd wasted nine years of my life."
He made his last appearance in Beverly Hills, 90210 Season 9 Episode 5: "Brandon Leaves" when his character left to take a job as a journalist. Even though Priestley left the show, he remained an executive producer until the series finale in 2000. So, why the actor leave? 
"I felt that the character of Brandon had kind of run his course. I had explored everything I wanted to explore with him," he told CNN in 2014.
Jason Priestley later regretted leaving 'Beverly Hills, 90210'
In the same interview with CNN, Priestley admitted he regretted his choice to leave. 
"In retrospect, I do regret leaving," he said. "Understanding what I do now about story and character, I believe that [Aaron Spelling] was pushing the story in a direction that would have had Brandon and Kelly end up together at the end of the show and I think I probably should have stuck around to its fruition."
Priestley never returned to the show during its original run but he did get another chance to reprise his role. Beverly Hills, 90210 got a reboot in 2019. The actor reunited with some of his fellow cast members for BH90210. 
Watch Beverly Hills, 90210 on Hulu and CBS All Access.