1 Episode of 'Full House' Was Aptly Titled, 'Fuller House'
This sitcom eventually inspired a Netflix spinoff, titled Fuller House. However, years prior, one episode of Full House shared the same title as the yet-to-be-created series.
Learn more about the Full House episode and the Netflix original series, which premiered in 2016.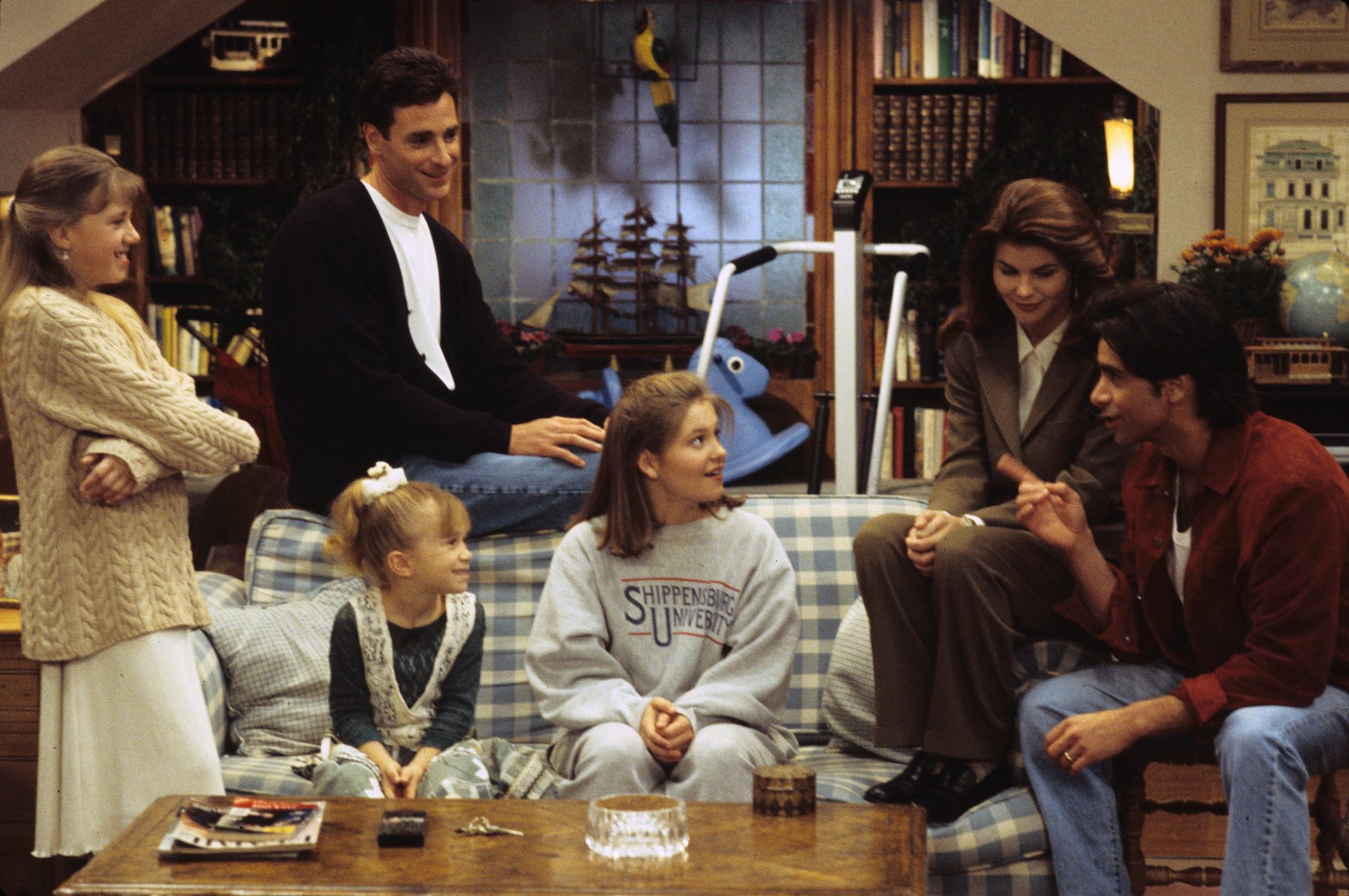 'Full House' eventually got its own Netflix spinoff
There's always room for more love in the Tanner house. When Danny Tanner's partner dies in a car accident, his two best friends move into the San Francisco home to help raise the three children — DJ, Stephanie, and Michelle. 
This series ran for several years, eventually becoming a spinoff decades later on the streaming platform, Netflix. In this spinoff, fans saw the Tanner sisters as adults, navigating relationships, work, and family in their childhood home. 
Kimmy Gibbler finally moved into the Tanner house, as did her daughter, who quickly befriends DJ's three sons. There are even appearances from Danny Tanner, Joey Gladstone, and Jesse Katsopolis. 
1 episode of 'Full House' was titled 'Fuller House'
Prior to Netflix's series, there was one Full House episode titled "Fuller House" airing during the fourth season of this comedy series. It took place right after Uncle Jesse and Rebecca had their rather unconventional wedding day.
After a romantic honeymoon, Rebecca and Jesse returned to the Tanner house with plans to move Jesse out of the house and into Rebecca's home. 
After an emotional parting with Uncle Jesse's little munchkin, Michelle, Rebecca realized that her husband doesn't want to leave his family home. As a result, they decide to move into the attic together, where they lived for the remainder of the sitcom. 
'Fuller House' premiered its final episode on the streaming platform
Although characters like DJ Tanner, Uncle Jesse, and Steve Hale returned for Fuller House, the series premiered its final season on Netflix. One episode even featured a triple wedding of DJ Tanner, Stephanie Tanner, and their best friend, Kimmy Gibbler. 
"These characters are just so likable and redeemable," actor Candace Cameron Bure said during an interview with TV Line. "Everyone seems to love the Tanners. The whole wedding really was incredible with everyone who came back. There were no professional background extras in that. It was almost all people who had been on the show before."
"Our producers basically sent out an e-mail to all of the past people from the show, and everyone kind of did it for free," she continued. "Everybody just wanted to jump in for the day and be a part of it. And if they weren't a past cast member, they were someone's family member."
Most episodes of Full House featuring the Olsen twins are available for streaming on Hulu. All five seasons of the Netflix original spinoff series, Fuller House, are available on the streaming platform, Netflix.