The 1 Major Reason 'Better Call Saul' Wasn't a Flop Even As a 'Breaking Bad' Prequel
The worst thing about prequels is their inevitable predictability. No matter how clever the backstory, fans are confronted with the future facts of the original series. For example, Breaking Bad took place after Better Call Saul, so viewers always knew what would happen to Saul Goodman. But showrunners made a smart choice with the AMC prequel.
There's a good reason why Better Call Saul is one of the best prequels ever created, and it's not just because it's based on the venerable series Breaking Bad. The show does have a definite direction. However, there are some mysteries on Better Call Saul that fans haven't solved just yet.
'Better Call Saul' lead Saul Goodman began as a joke character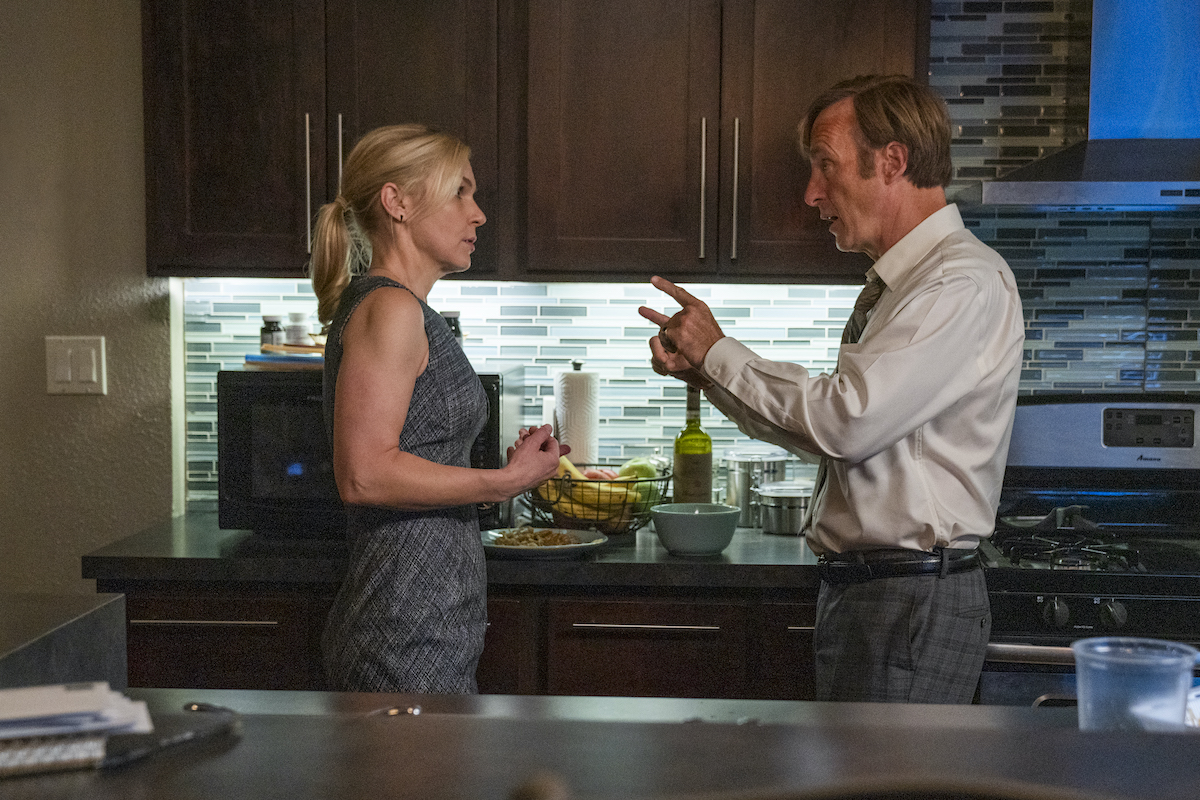 No one is more surprised at the popularity of Saul Goodman than the series creator, Vince Gilligan. He explained during interviews that the morally questionable lawyer was meant to be a bit of comic relief in the serious series Breaking Bad. Gilligan never anticipated Saul would get his own spinoff show.
And the resulting prequel was meant to be humorous, not dramatic. "When we first started concocting the idea of doing a spinoff, we literally thought it'd be a half-hour show," Gilligan told Rolling Stone. "It'd be something akin to Dr. Katz, where it's basically Saul Goodman in his crazy office with the styrofoam columns and he's visited every week by a different stand-up comic."
But Better Call Saul became a successful drama instead. The showrunner continued, "[The show] is every bit as dramatic as Breaking Bad ever was. I just didn't see any of that coming. I didn't know how good it would all be. I really didn't."
The 'Breaking Bad' prequel has a future through Gene Takovic
Most events in Better Call Saul occur during the years leading up to Breaking Bad's Walter White becoming a drug dealer. But in each season, there are plenty of flash-forward scenes depicting a post-Breaking Bad world. In this brilliant way, series creators avoid the curse of the crappy prequel.
Saul Goodman's alter ego Gene is a sad and depressing character. But his existence guarantees that fans will get closure on residual questions they have about Breaking Bad. Will Gene get in contact with Jesse and Skyler in season 6? There's a good chance that can happen.
As of season 5, Gene's identity had just been compromised. He considered running and getting a new disguise then ultimately decided against it.
'Better Call Saul' characters are just as compelling as 'Breaking Bad'
Even without the Gene Takovic flash-forward scenes, there's a lot to love about Better Call Saul. Breaking Bad aficionados were naturally drawn to the characters they knew like Gus Fring and Mike Ehrmantraut. However, watching the show made viewers fall in love with new characters as well.
For example, Kim Wexler is one of the most-loved characters on Better Call Saul, and she's nowhere to be found on Breaking Bad. The same goes for cartel member Lalo Salamanca.
Ultimately, Better Call Saul is a superior prequel because of the quality of writing, acting, and producing. It also helps that the story won't die with Walter White once the series catches up with the Breaking Bad timeline.