1 'NCIS' Star Went From Brief Cameo to Series Regular
Fans often develop a soft spot in their hearts for certain characters on television shows. The fan favorites are not always the main characters. They're not always the hero of the story, and sometimes they grow into a hero later.  NCIS fans absolutely love Jimmy Palmer, played by Brian Dietzen. The character grabbed viewers' attention …
Fans often develop a soft spot in their hearts for certain characters on television shows. The fan favorites are not always the main characters. They're not always the hero of the story, and sometimes they grow into a hero later.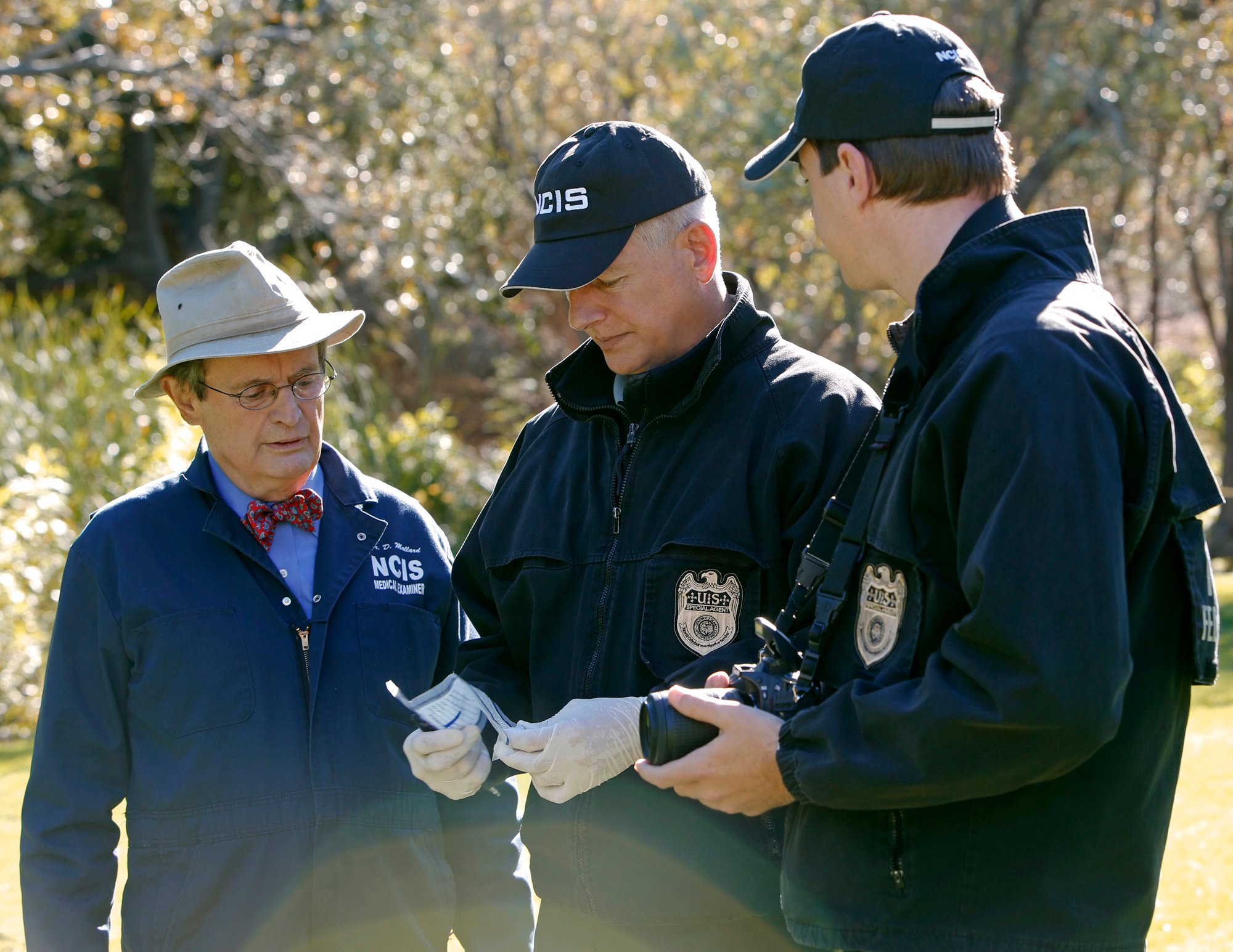 NCIS fans absolutely love Jimmy Palmer, played by Brian Dietzen. The character grabbed viewers' attention from his first moment on the show, and they've grown to love him in the years since.
Fans might be surprised to know that Dietzen's character was originally only supposed to make one appearance.
Who is Brian Dietzen?
Brian Dietzen is best known for his role as medical examiner Jimmy Palmer on NCIS. Dietzen grew up in Colorado, and discovered his love for acting after performing in a second grade Christmas play.
He continued to perform in plays throughout high school. He was also a singer in a few punk rock bands during high school and college.
Dietzen studied acting at the University of Colorado Boulder. He spent two years performing with the Colorado Shakespeare Festival and was honored with the UROP grant for Outstanding Achievement in the Creative Arts. 
The actor got his first break playing a drummer in the WB series, My Guide to Becoming a Rock Star. Unfortunately, the series didn't last long.
Dietzen honed his comedic skills with the sketch-comedy group The Norm, which he co-founded. In 2003, he starred in his first film, From Justin to Kelly. American Idol fans enjoyed the musical, but in general, the film was a flop. 
Dietzen currently lives in Los Angeles with his wife Kelly and their two children. In his free time, the actor often volunteers at the Children's Hospital Los Angeles. 
Who does he play in 'NCIS'?
Dietzen has portrayed the character, Jimmy Palmer, on NCIS since 2003. Palmer originally joined the team as the Medical Examiner Assistant to Dr. Mallard in season one. He is now the Chief Medical Examiner, taking Ducky's position after he stepped down in 2019.
Palmer is neurotic and more than a little socially awkward. He is eager to please his colleagues but often makes clumsy mistakes. He means well, but his bad jokes and tendency to state the obvious can get annoying. 
Fans love Jimmy's sweet nature and unwavering optimism. Dietzen has done an excellent job with the character. Viewers have seen Jimmy grow more confident in his abilities over the years, which allowed him to fill Ducky's shoes as Chief Medical Examiner. 
Was Jimmy Palmer supposed to be a main character?
When Dietzen originally appeared on the show, he wasn't supposed to be a recurring character. In fact, his first episode in season one was supposed to be his only episode. He was only supposed to be filling in for Gerald Jackson. Since it was only a one-day job, Dietzen decided to take have fun, playing Jimmy with some pretty bold characteristics.  
Much to his surprise, the producers and the rest of his cast loved him so much, he was asked to come back. Dietzen says that if he had known he was auditioning for a recurring role, he probably would have played the character differently. If he hadn't brought Palmer's trademark personality to the screen, fans might not be watching him today. 
Palmer quickly became a fan favorite. Scores of Redditors are singing his praises, calling him the "unsung hero of NCIS." One Redditor even says that Palmer could become a huge part of the series, saying "He's going to end up being the next Gibbs figure in my opinion. He's getting hardened and tough while still holding on to the cheer and charm that make him likable."
Fans can catch Jimmy Palmer in season 18 of NCIS, starting November 17 at 8:00 p.m.