1 of Kim Kardashian's 'Iconic' Dresses Is Way Out of Style … For Now
For years, the Kardashian family has used their various platforms — especially Keeping Up with the Kardashians — to establish themselves as influencers. The whole concept behind social media influencers, and the reason that companies are willing to pay big bucks for the privilege of getting a mention on their feeds, is that these celebs have their fingers on the pulse of the latest styles. They're able to stay a step ahead of the trends and help establish what will become popular next.
Now that the Kardashians have spent more than a decade in the spotlight, fans have plenty of past looks to remember fondly. In some cases, this has showcased just how much styles have changed, and one particular "iconic" Kim Kardashian West look has fallen way out of style … but will it stay there?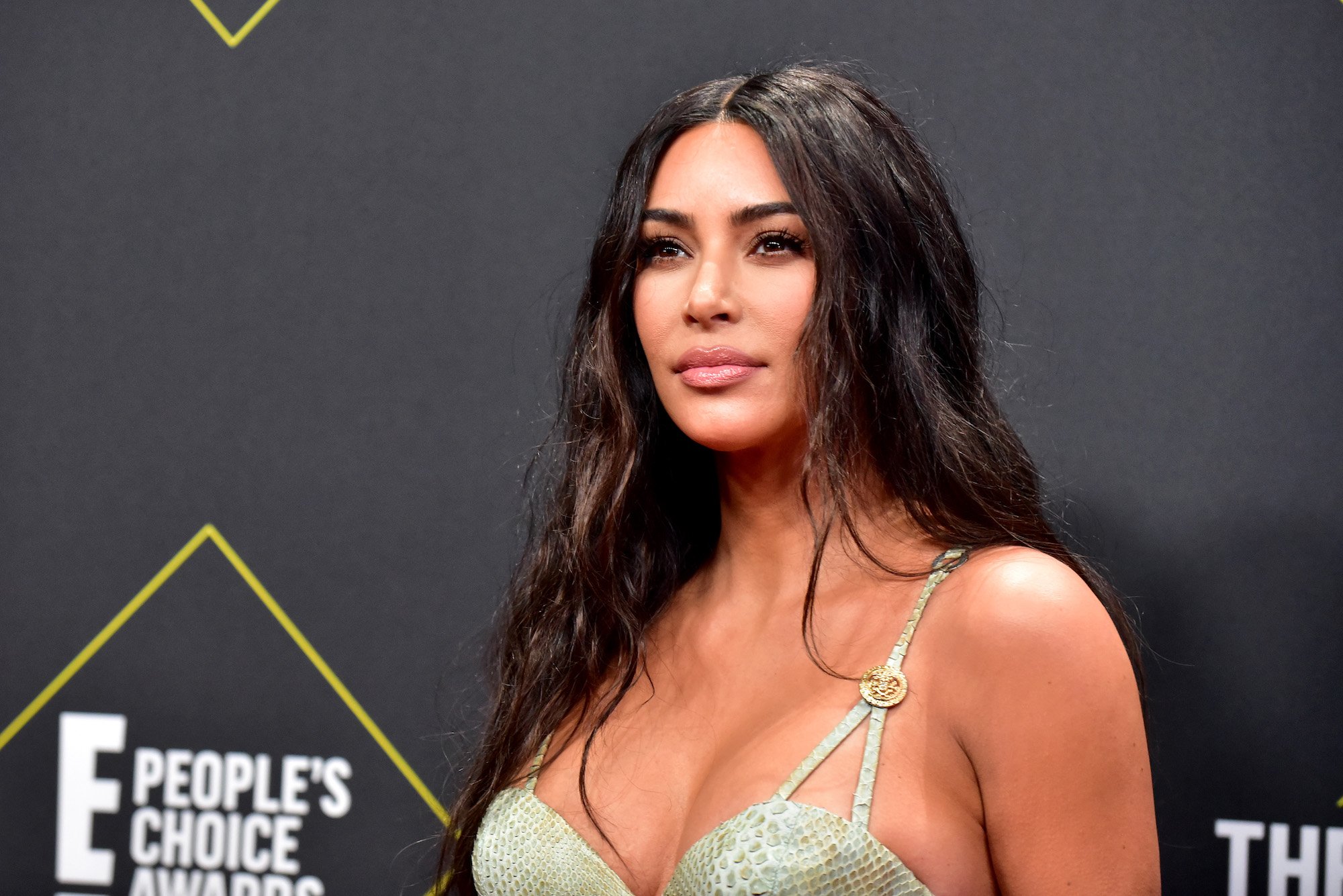 Kim Kardashian West is one of the most famous influencers of all time
RELATED: Kim Kardashian West Once Revealed the Instagram Photo She Regrets the Most — and It Involves Kanye West
Kim Kardashian West rose to fame in a less-than-graceful way. Just as her family was dipping their toes into the relatively new waters of reality TV stardom, Kardashian West was the victim of a leaked sex tape. The media coverage put her relationship woes and sex life on full display, and Kardashian was frequently ridiculed for being shallow and fame-hungry. One frequent quip was that Kardashian got famous for having "a big butt and a sex tape."
Kardashian West's rise from that low point has been nothing short of remarkable. The star went on to leverage that attention — negative and positive — into a successful influencer career. She partnered with plenty of brands to help sell their goods, but she had her sights set higher. The entrepreneur launched her own businesses. Using the same fan base that she mobilized in order to make herself a coveted brand partner for other companies, she used her own social media platforms to successfully market brands like KKW Cosmetics and Skims. 
Kim Kardashian West is known for her fashion sense
Kim Kardashian West has never been afraid to show off her curvy body as part of her online persona, and racy pics of the star scantily clad in bikinis have become a common feature. Kardashian has definitely been seen as a trendsetter, and her reputation for being stylish and attuned to her own sense of fashion has been well established over the years. 
When she married Kanye West — himself a famous fashion designer — her style noticeably shifted. When the duo started dating in 2012, West famously appeared in an episode of KUWTK to give Kardashian's closet a makeover. She recounts crying when he got rid of all but two pairs of her shoes. She was happy, however, to see what he put in as replacements: "We went to the Laker game and my closet was filled back up with all new stuff. There were racks of clothes of designers I have never heard of before like Lanvin and Givenchy. I didn't know that then."
Not all of Kim Kardashian's looks have aged well
RELATED: Kardashian Fans Think This Sister Is the Best Dressed
Having been in the public eye for more than a decade, Kardashian West has certainly changed up her own style over the years. Fans recently used a Reddit thread to reflect on a particular trend that didn't age well. As Kardashian West rose to fame, she was frequently spotted sporting bandage dresses. These looks — forever memorialized in plenty of pictures — have certainly gone out of style in the years since. 
"I remember owning so many of these but they were all knock offs from like Bebe and Guess lol. Def didn't fill them out like she did but they were such fun party/going out dresses," one fan fondly remembered. Another remarked that the dresses "scream 2009." However, we all know that what goes around comes around, so we shouldn't be surprised if they become popular again!