1 of the Funniest Scenes in 'It's a Wonderful Life' Was a Total Accident
With the holiday season behind us, millions across the world are coming off the high of watching James Stewart and Frank Capra's timeless It's a Wonderful Life as they have for many years.
The charming movie was a modest hit at the time of its release, but television airings and its iconography's lasting impact made it one of the biggest holiday staples of all-time.
The film's charming aesthetic and gripping portrayal of a post-depression America makes it memorable. On top of this, its funniest moments, even accidental, still resonate today. 
What is 'It's a Wonderful Life'?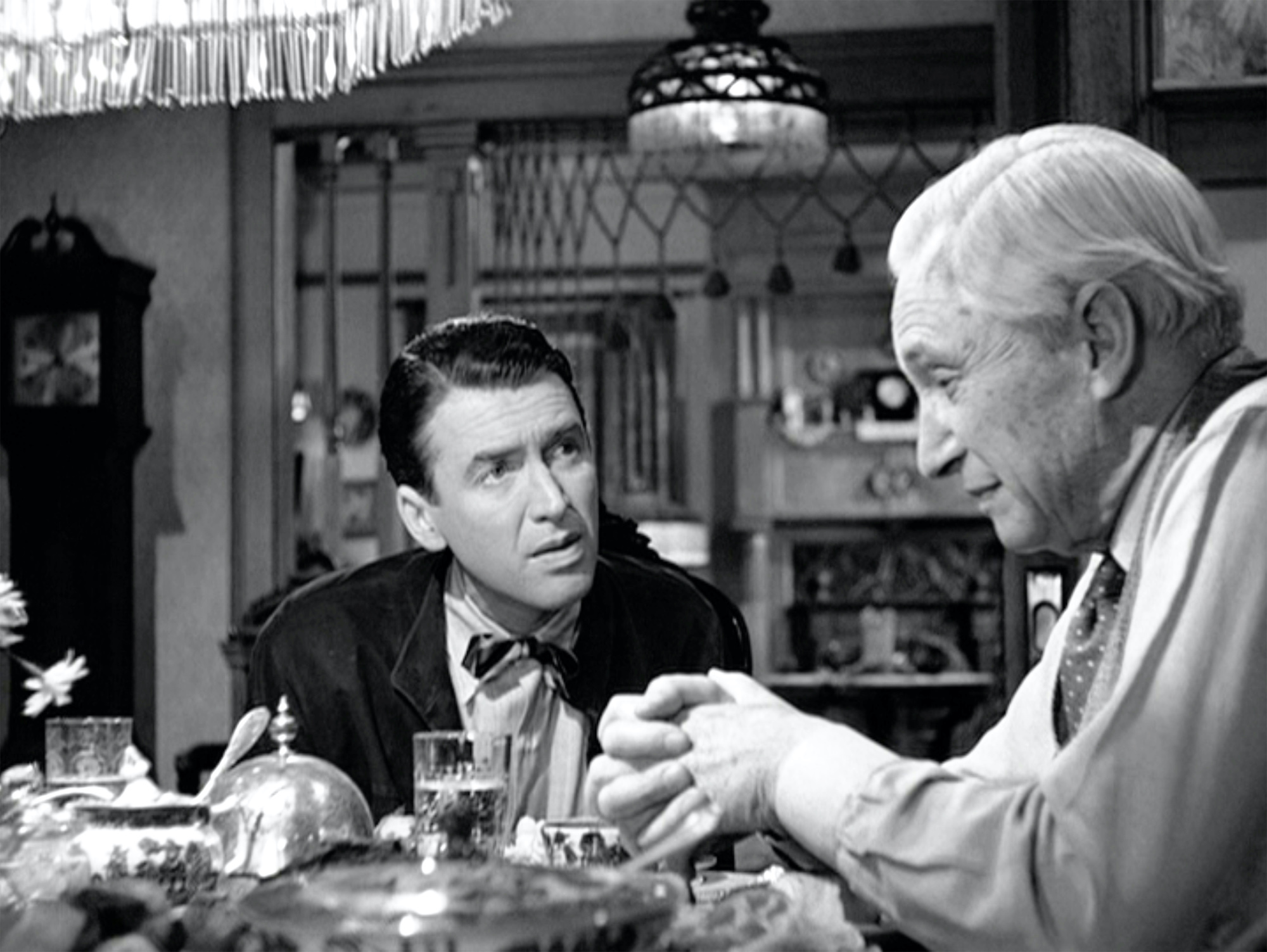 It's a Wonderful Life was one of several collaborations between Frank Capra and James Stewart. It tells George Bailey's tale, a loving father and husband who has to grapple with the curveballs that life throws his way.
A similar story as A Christmas Carol, albeit with a more naturally lovable lead, the film grossed just over its $3 million budget on release. 
However, as Stewart and Capra's stars grew in Hollywood, the film went from a mild success story to a bonafide classic as television took over and people were looking for programming to get people into the Christmas spirit. That legacy lives on until today.
From its early scenes of protagonist George Bailey's life to everything after that, everyone has something to appreciate about the film. This helps explain why it has such a lasting impact despite its audience consisting mostly of people who weren't born when it came out. 
'It's a Wonderful Life': A wonderful legacy
Karolyn Grimes, who played Zuzu Bailey, spent her early years as an actor before quitting Hollywood forever. According to her interview with ComingSoon.net, she never realized just how big the movie was until she watched it again nearly 40 years after it was first released. 
"I had seen bits and pieces of my part in the movie, but I never really sat down and got the whole content — and oh, what a joy! I mean, it was an experience I'll never forget my whole life. I cried and cried and cried. And it just touched my life so much that I realized that I had to be a part of the message from this film. So that's what I made up my mind to do back in 1980. And I was still raising kids, so I didn't do too much until 1993."
However, once the movie's grown-up children got to see its impact across the United States, Grimes realized just how important the film was for people. Fans approached her and spoke about the ways that her early role affected them.
She realized that it was not just a movie but an integral part of the holiday season. She saw the glee that people spoke with her and surviving castmates as they talked about the movie's impact. 
This true-to-life impact helps explain why it is still going strong nearly eight decades onward. However, another aspect of its charm is the real-life mistakes made for iconic moments. 
Happy little accident
The film has several moments that have withstood the test of time. The memorable dance turns into a makeshift swim party to George Bailey's inverse, Scrooge-like journey into a world without his positive impact.
However, one of the film's most comedic bits had to do with the alcoholic character Uncle Billy, who stumbles off the scene before crashing and proclaiming that "It's all right!" 
This moment, one of several comedic beats throughout the movie, will always get one of the biggest laughs of them all. What makes it even funnier, however, is the fact that it was unscripted. The crash and voice of assurance weren't even Uncle Billy.
A crew member accidentally dropped equipment at the moment, and rather than take this cut out, Capra gave the crewmate ten dollars and made it part of Uncle Billy's character. 
It's moments like this that make the film resonate with people of another era. While lots of movies come and go, few have the impact that It's a Wonderful Life Has. It may have been a small, charming holiday tale, but its legacy has made it something truly unique.