The 1 Thing That Made Celebrity Chef Gordon Ramsay Cry: 'It Was Like Losing a Girlfriend'
Celebrity chef, Gordon Ramsay, doesn't show his tender side often. The husband and father of five is known for heated kitchen confrontations. That tough-as-nails exterior has been tested in the past. The chef even burst into tears. Here's what happened.
Gordon Ramsay owns a lot of restaurants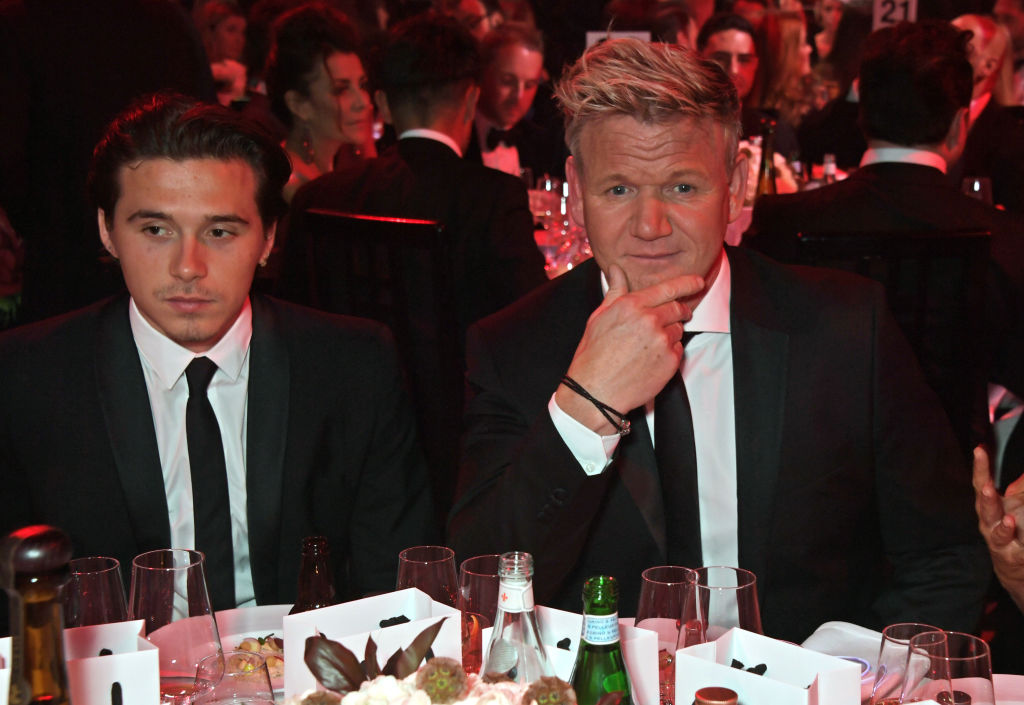 As one of the most controversial chefs in TV and culinary history, Gordon Ramsay is accustomed to making headlines. The owner of 35 restaurants globally has had his share of successes and failures throughout his career.
Among some of Ramsay's achievements (aside from his legendary, documented short fuse) includes earning 16 Michelin stars in total. The chef earned his celebrity chef status back in 1998 when his series, Boiling Point, rose to British fame.
Since then, Ramsay's made TV staples like Hell's Kitchen, Kitchen Nightmares, and Gordon Ramsay's 24 Hours to Hell and Back just as successful.
While the Scottish-born chef may come off as unflinching, there's one thing that left Ramsay in tears.
What 1 thing made Ramsay cry?
Ramsay's plethora of restaurants, including his signature, Restaurant Gordon Ramsay in Chelsea, London, may have attained 16 Michelin stars over the years, but as of now, he currently only holds seven (which is still impressive).
In 2014, Ramsay's New York restaurant, The London, dwindled down from two Michelin stars to zero.
Per Daily Mail, Ramsay felt "very emotional" after the star incident where Michelin described the food as "erratic."
Ramsay spoke about it on a Norwegian TV show at the time, saying, "I started crying when I lost my stars. It's a very emotional thing for any chef. It's like losing a girlfriend. You want her back."
His signature restaurant, Restaurant Gordon Ramsay, in Chelsea, London, has kept its three Michelin star-rating since 2001.
How does a chef like Ramsay lose stars?
The process of Michelin stars gained or lost is somewhat of a mystery. Typically, anonymous inspectors visit the restaurant every 18 months. Four inspections are required to get one star. As much as 10 visits are needed to obtain all three stars.
If a restaurant is flagged for potential loss of a star, the inspector will grade based on a few criteria, revolving around creativity, quality, and value of the food served.
The Michelin Guide director, Michael Ellis, Bloomberg that [Ramsay's restaurant] "had issues with consistency, and consistency is a huge thing for us."
Ellis visited The London saying, "I personally went there; we've had some very erratic meals." He went on to explain he didn't "really know what's going on in the kitchen" and that there was "quite a bit of instability at the restaurant."
One inspector previously told The Telegraph, "If we award a star or take one away we know the difference it will make to somebody's business. So we've got to be absolutely sure and go as many times as we have to in order to ensure consistency."
Chef Ramsay may have lost a couple of stars for that one restaurant, but considering he's still raking in millions with all of these other investments, he's doing OK.