The 1 Thing 'This Is Us' Fans Probably Don't Know About Chrissy Metz, But Should
We're down to mere days before the winter return of This Is Us Season 4, and couldn't be more excited to get back into all the Pearson family drama. One of the biggest cliffhangers from the fall finale showcased Kate (Chrissy Metz) and Toby (Chris Sullivan) in marital despair. Ironically, their situation may be something Metz can relate to.
Chrissy Metz leads a private personal life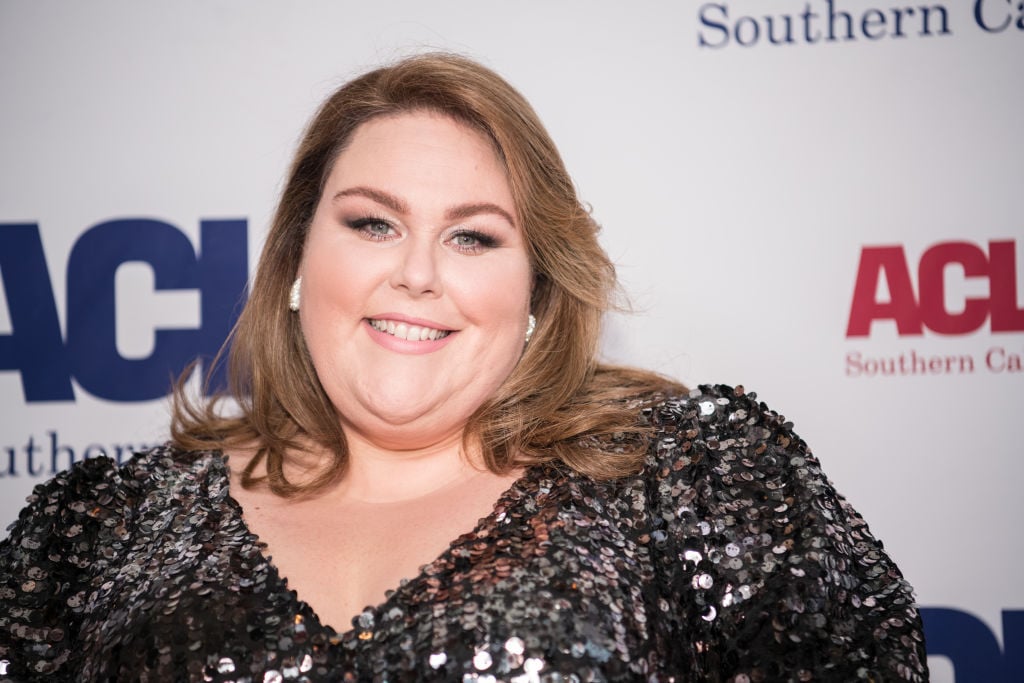 On the set of This Is Us, Chrissy Metz reveals all. The actress and singer even stripped down to just her underwear in the series pilot when Kate stressed over the rising numbers on her bathroom scale.
Through the seasons, fans have watched Kate grow from her brother Kevin's (Justin Hartley) assistant to a traveling singer, and now a devoted wife and mother.
That said, Metz and Kate are similar in some ways, but they do have a few differences. Metz's character prefers privacy out of protecting herself from pain, while in real-life, Metz is unflinching, telling it like it is.
Loyal fans have heard about Metz's near-empty bank account when she landed the role on This Is Us, how she wanted to quit, and her humble beginnings. However, there's one thing Metz doesn't talk about often that may play into how she portrays Kate Pearson.
Here's 1 thing many fans may not know about Metz
You'll be hard-pressed to find much information on Metz's dating history, but the actress was married to journalist and screenwriter, Martyn Eaden, for five years.
Eaden lived at Sheffield, South Yorkshire (England) at the time. The two met on a dating site and exchanged emails, eventually falling in love. Eaden was the first to visit Metz in Los Angeles during her early years as an aspiring actress when had no more than a few dollars to her name. You could say he knew her "when."
In January 2008, Metz and Eaden married in a Santa Barbara, California courthouse. By 2013, Eaden filed for divorce citing "irreconcilable differences," though it's unclear what happened exactly. The divorce finalized in 2015, just before Metz hit This Is Us fame.
In Metz's 2018 memoir, This Is Me: Loving the Person You Are Today, she mentioned her ex-husband saying, "We're just not the right fit. But I love him, and I'm always checking in on him. I am still working on being a better ex-wife than I was a wife."
That aside, Metz rarely comments on the marriage publically. However, Metz's mom, Denise Hodge, previously told Radar Online Metz was devastated at the time.
"Martyn was a nice guy, her first real love," she said."I remember when Chrissy told me they had broken up, but she never really went into why they split, and that was her business."
Is Metz in a relationship now?
In 2016, Metz began dating This Is Us cameraman, Josh Stancil. She described the relationship at the time to People.
"He's not an actor, but he is a sweet treat and he's wonderful," she said.
"No matter what size I've been, I've never had issues dating. I've found really wonderful men, and I do believe that like attracts like. It's one of those things where if you're secure and you're happy mostly, you find really wonderful people who come into your life."
Though it looked like Metz and Stancil were getting serious, the two broke up. Metz revealed all on The Wendy Williams Show in March 2018 saying, "I'm dating myself currently."
Stancil moved on to another series but Metz had nothing but good things to say about him, which sounds a little like Kate Pearson.
"We're still friends. We're still friendly," Metz said. "I'm always friends with people who I was previously with, which is important to me, you know? Because you care about the person. You don't just dump them off."
To further prove that point, Metz commented on her ex-husband, Eaden calling him a "lovely human being" but "not my forever person." Here's hoping that Kate and Toby find their way, and Metz finds her person, in 2020.
This Is Us returns to NBC Tuesday, January 14 at 9 p.m.