The 1 Weird Way Kylie Jenner Resists 'Late Night Cravings'
Kylie Jenner turns to apples to keep her from munching on snacks late at night. Ahead, find out more about the 22-year-old's unusual eating habits. 
Jenner is the youngest member of the Kardashian-Jenner family and has spent most of her life appearing on their reality series, Keeping Up with the Kardashians (KUWTK). The program first aired in 2007 featuring Jenner at 10 years old and after 17 seasons, KUWTK shows no signs of slowing down with Season 18 already being filmed. 
Since 2015, she has been running her beauty brand Kylie Cosmetics — the business made Jenner a billionaire in 2019 — and since Feb. 2018 has been co-parenting her two-year-old daughter, Stormi Webster, with her ex, rapper Travis Scott.
In a YouTube video for Harper's Bazaar released on Feb. 4 — Jenner is the magazine's March 2020 cover star — titled Everything Kylie Jenner Eats in a Day, the reality TV star and beauty mogul not only broke down what she eats and drinks on any given day (spoiler: her mornings start with celery juice and bone broth), she revealed how she keeps late-night cravings at bay.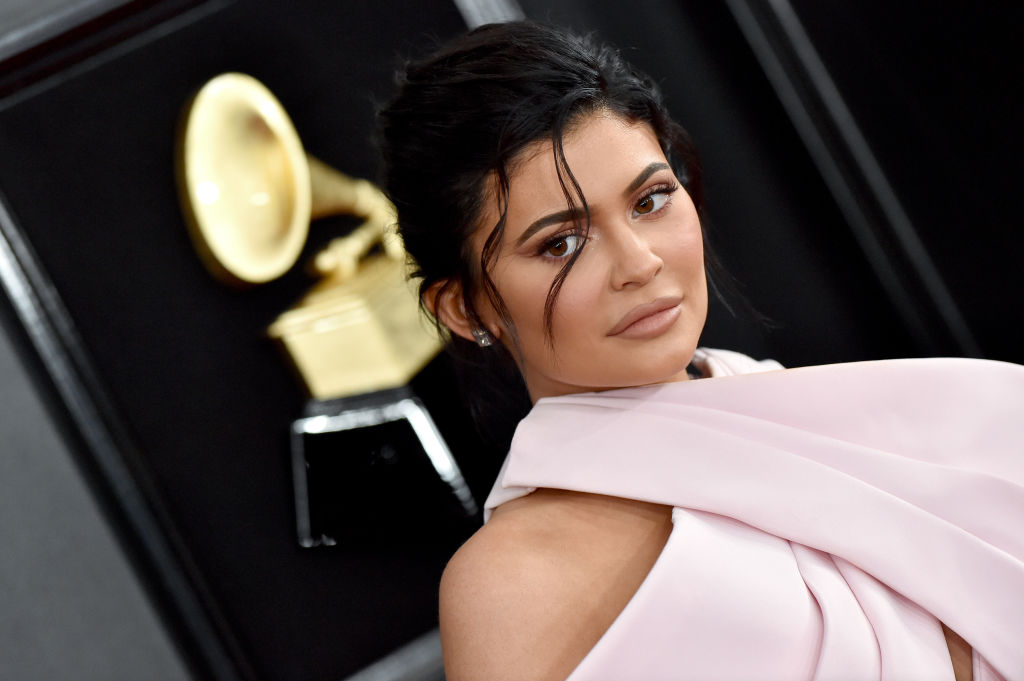 Kylie Jenner brings sliced apples to bed
That's right. Jenner's trick for not eating late at night is going to bed with apple slices. She told  Harper's Bazaar she hunkers down in her bedroom with the snack while she winds down watching TV. 
"I avoid late-night cravings because I lock myself in my bedroom," she said in the video. "And I turn on my TV and get really comfortable and I pre-slice an apple by my bed." 
Jenner continued, saying she counts on being so comfortable she doesn't want to go to the kitchen for more food. "Since I'm really comfortable I'll be too lazy probably to go down to the kitchen. So my only choice is this apple so that is how I swerve my late-night cravings." 
This isn't the only food quirk Jenner has. 
She ate cereal with milk for the first time in 2018
Yes, as in two years ago. Jenner tweeted in Sept. 2018 she ate the classic combination for the first time which she called a "life-changing" experience.
Fans and celebrities immediately responded in shock. Jenner explained she preferred cereal dry and had simply never tried a bowl of cereal with milk up to that point. 
Kylie Jenner is obsessed with pomegranate seeds
Jenner's got a well-documented love of pomegranate seeds. According to People, Jenner tweeted in 2011 she ate "three packs" of pomegranate seeds a day.
Since having Stormi, she's also posted content on her social media platforms of her and here little one both eating the snack. Not only do the mother and daughter both enjoy pomegranate seeds, but they both also get hangry i.e. irritated when hungry, something Jenner says the toddler "for sure" got from her.
She eats ice cream for breakfast
During an appearance on The Tonight Show Starring Jimmy Fallon in Feb. 2019, Kendall Jenner revealed her younger sister had a habit of eating Häagen-Dazs vanilla ice cream and pomegranate seeds for breakfast. "She's an interesting eater, for sure," Kendall told host Jimmy Fallon, according to Refinery29. 
It's unclear whether or not Jenner still eats ice cream for breakfast but we do know she didn't mention eating the dessert in her Harper's Bazaar YouTube video about what she typically eats. However, pomegranate seeds did get a shoutout from Jenner who said she can eat multiple jars of them in a day.