10 John Williams Theme Songs That Aren't 'Star Wars'
John Williams' music goes well beyond his most famous pieces like Star Wars' 'The Imperial March.' His work in movies is stacked with classics.
"Iconic" is almost an understatement when it comes to describing the music of John Williams. His most famous score, for Star Wars, is simply a part of the broader cultural canon whether one sees those movies or not.
Williams' work goes well beyond his most famous pieces like "The Imperial March." His work in movies are so stacked with classic songs that it borders on unbelievable that they all trace back to the same person. Hollywood's top composer is far more than the man behind the sounds of Star Wars.
John Williams is responsible for some of the most recognizable scores in the film industry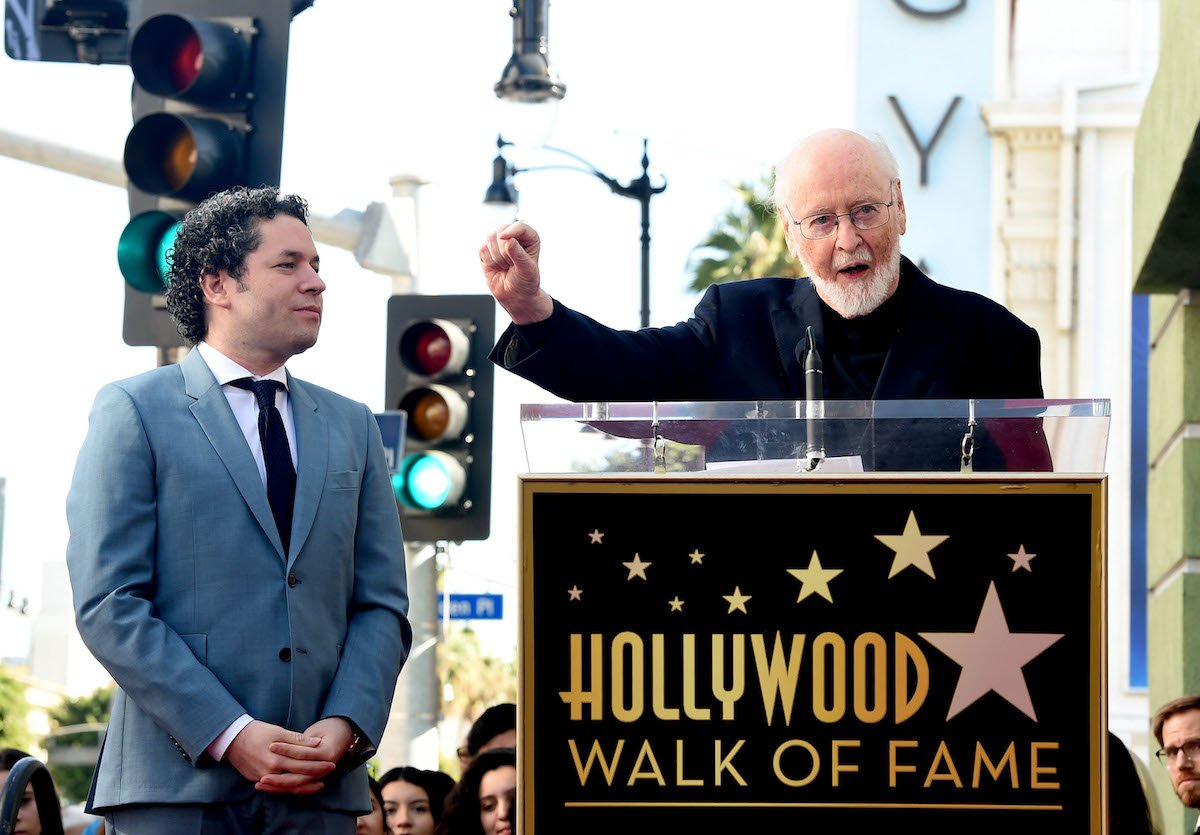 At 90 years old, Williams continues to create music. His oeuvre ranges from major blockbuster adventure films to the whimsical tone of his Home Alone score.
According to Biography, he started scoring films way back in the 1950s after graduating from The Juilliard School. As recently as 2020, Williams received an Oscar nomination — for the latest Star Wars film, The Rise of Skywalker.
He came to prominence and widespread acclaim in the '70s. His collaborations with Steven Spielberg, starting with Jaws, made him into the most in-demand composer for decades. Spielberg didn't limit himself by genre, putting out popcorn blockbusters like Raiders of the Lost Ark and poignant dramas like Schindler's List. Williams' scores played a major role in establishing those wildly different tones.
John Williams' best work is instantly recognizable by millions who likely don't know his name
Star Wars may best define Williams, but a look at the full breadth of his work shows off one iconic song after another. Some of these are so ubiquitous that many might not even be aware that the same person created them. Here are just a few of his notable works:
"Olympic Fanfare and Theme": This 1984 score marks Williams moving beyond film and television.
"Escapades": Spielberg and Williams are noted for the gravitas of their collaborations. But the lighter tone of films like Catch Me if You Can find the pair working just as well together, including "Escapades."
"The Mission": This theme is used by NBC Nightly News and an Australian news program.
"Theme From Schindler's List": This devastating film took Spielberg in a new direction. Williams, chameleonic as always, takes on the challenge like no one else could.
"Hedwig's Theme": The Harry Potter series ensured its major blockbuster status by getting Williams on board for the score.
"Jaws (Main Theme)": Without even selecting this song on a music streaming platform, you can hear this tune in your head.
"Close Encounters of the Third Kind: Main Theme": Spielberg is at his strangest and most manic here. This is where Williams proved he was up to the challenge of taking on any tone.
"Flying Theme": One of the most memorable moments in the movie industry came from E.T. the Extra-Terrestrial; Much of this status is owed to Williams.
"Somewhere in My Memory": Home Alone is a strange film for being such a beloved hit. A Christmas movie structured around brutal cartoon violence? It works, thanks to director John Hughes' mastery of tone and Williams' diverse score.
"Theme From Jurassic Park": As a new Jurassic Park film makes its promotional rounds, we're all blessed with hearing this iconic theme regularly yet again.
Williams has amassed a fortune after his work on so many blockbusters
Demand for a Williams score for almost any kind of major film release has never waned. He has racked up a near-record 52 Oscar nominations so far. A song or three from Williams' work has partially defined every decade since his rise in the '70s.
For the curious: All of that work adds up to a massive $300 million fortune. Much of Williams' earnings come from initial payments and royalties for his scores. He also works as a conductor and periodically performs his scores live.