10 of the Most Anticipated Anime Series Returning in 2022
From the final season of 'Attack on Titan' to 'Bleach's long-awaited return, there are plenty of anime making a comeback over the course 2022.
The new year is here, and anime fans are already preparing for an onslaught of new content, much of it continuing their favorite stories. Although there are a number of highly anticipated anime debuts to look forward to this year, many established series are also making a comeback. What are some of the most-anticipated anime returning in 2022?
'Attack on Titan' (Season 4 Part 2)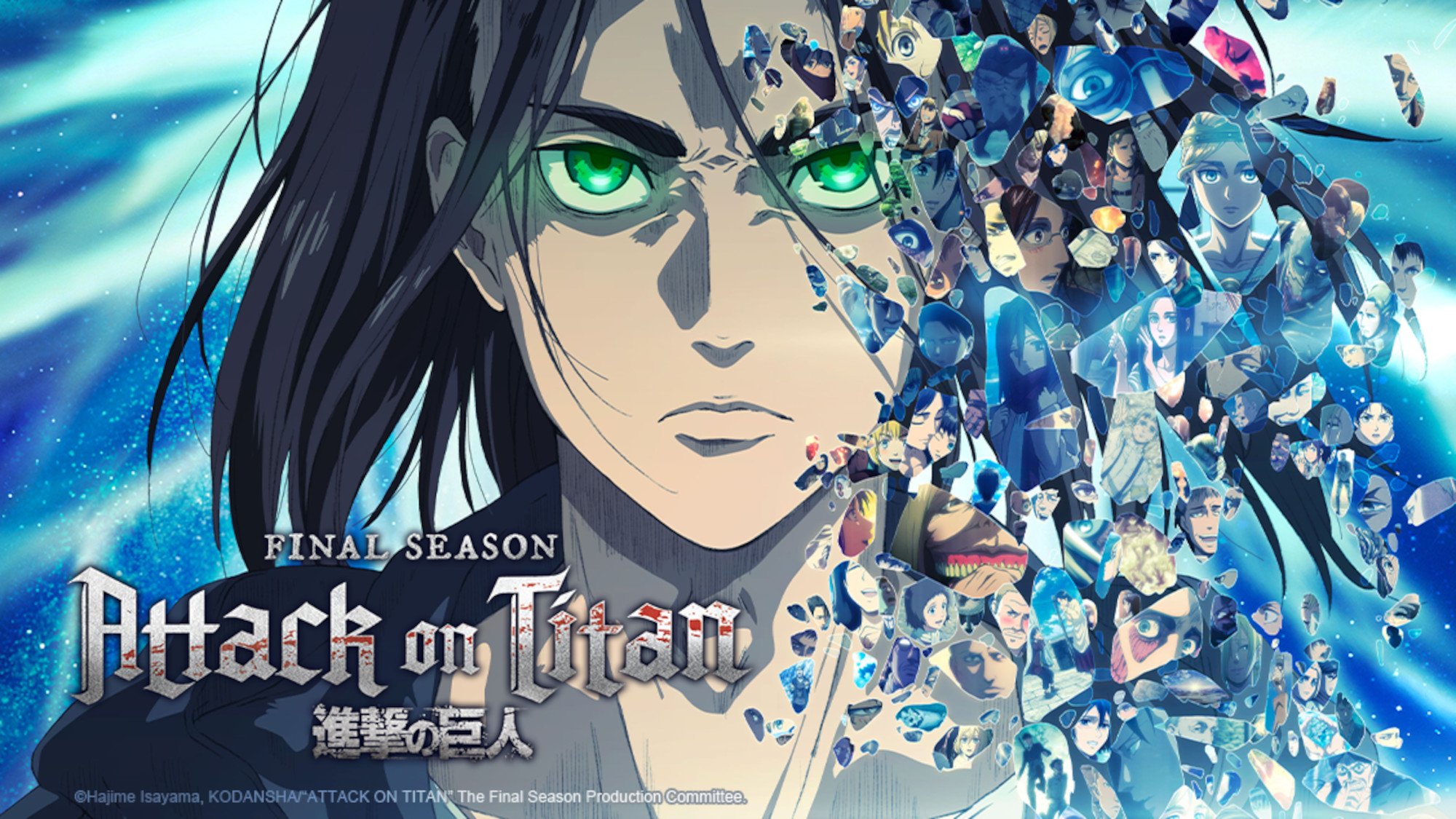 Attack on Titan aired the first half of its final season from 2019 into 2020. The remainder of the series is slated for winter 2022, and it will feature another showdown between Paradis Island and Marley.
Complicating matters is the fact that not everyone from Paradis is on board with Eren's dubious plan. The trailer shows him moving forward with it anyway. It'll be interesting to see how that plays out when the last batch of episodes arrives.
Attack on Titan Season 4 Part 2 premieres on Jan. 9, 2022.
'Overlord' (Season 4)
Overlord Season 3 came out back in 2018, and fans have been waiting for news of another outing ever since. At Jump Festa 2022, Overlord Season 4 was officially announced for the new year. And the trailer teases another suspenseful addition to the series.
Alongside the announcement and trailer, the Jump Festa panel confirmed that the anime is returning for its fourth season in 2022. It's unclear when exactly the new episodes will drop, but longtime fans will be ready when they do.
'The Rising of the Shield Hero' (Season 2)
The Rising of the Shield Hero was a surprise hit when it debuted in 2019, following Naofumi Iwatani as he navigated an extraordinary new world where his reputation was almost immediately destroyed.
The anime is returning for season 2 during the spring season, and it's likely to generate just as much hype in 2022. Fans are eager to know what's next for Naofumi, and the trailers have teased plenty more adventure.
The Rising of the Shield Hero is currently slated for April 2022.
'Bleach' (Thousand-Year Blood War Arc)
Bleach fans were understandably devastated when the series was canceled back in 2012, failing to give the characters the sendoff they deserved.
With the anime returning during the fall 2022 season, they'll finally get the finale they'd hoped for. And the trailer for the Thousand-Year Blood War Arc makes it look every bit as compelling as the manga chapters it's based on.
As far as when Bleach is returning, studio Pierrot appears to be eyeing an October 2022 release date for the anime. More details should surface as the year progresses. In the interim, it's a great time to catch up on previous seasons.
'My Hero Academia' (Season 6)
My Hero Academia has been building to its wildest arc yet, which will feature a massive showdown between the Pro Heroes and the Paranormal Liberation Front. With so much action and suspense, My Hero Academia Season 6 is sure to be a hit.
Fans have a longer wait than usual for the new episodes, but they'll kick off an exciting chapter for Deku and his classmates come fall 2022. They'll finally get to put their Quirks to the test in a high-stakes confrontation. Hopefully, they'll be up to the task.
'To Your Eternity' (Season 2)
To Your Eternity proved one of the most stunning anime releases of 2021, so it's probably no surprise it's returning for another go-round in 2022. A series about the bond between a boy and a wolf, To Your Eternity evoked some serious emotions in viewers. And the next outing will probably pull on our heartstrings yet again.
To Your Eternity Season 2 is expected to arrive during the fall 2022 anime season. That gives viewers time to prepare themselves — and maybe give season 1 a rewatch as well.
'The Case Study of Vanitas' (Part 2)
The Case Study of Vanitas premiered last summer, and the vampire anime quickly gained popularity. Unfortunately, its split season left fans wondering when the next round of episodes would arrive.
Part 2 of the anime will return on Jan. 14, 2022 — so, the wait is almost over. This chapter will see Noé attempting to track down the Beast of Gévaudan. Hopefully, that journey will answer some of fans' burning questions from Part 1.
In/Spectre (Season 2)
Crunchyroll outdid itself with its original series In/Spectre, which sees Kotoko Iwanaga juggling both romance and the supernatural as she tries to solve a mystery surrounding a faceless apparition. She investigates alongside Kurou Sakuragawa — and the two end up together as season 1 concludes.
In/Spectre is returning for season 2 this year, and its 2022 outing will see the anime duo taking on the supernatural as a couple. That dynamic should make their adventures even more intriguing. We'll certainly be waiting on an official release date for the new episodes!
'The Devil Is a Part-Timer!' (Season 2)
Returning in July 2022, The Devil Is a Part-Timer is among MyAnimeList's most-anticipated anime of the year. The first season introduced viewers to the devil himself — with a twist. A devastating defeat forced him to flee to Tokyo and get a job flipping burgers. Naturally, all kinds of antics ensue.
Viewers loved the comedic nature of this series when it debuted, and the second outing is likely to prove just as entertaining as the first. As for when fans can expect it, The Devil Is a Part-Timer Season 2 is slated to arrive in July.
'Arifureta: From Commonplace to World's Strongest' (Season 2)
While many of the series on this list don't have definitive release dates, Arifureta: From Commonplace to World's Strongest is returning soon.
Kicking off on Jan. 13, Arifureta's second season will reunite viewers with Nagumo Hajime as he embarks on yet another adventure. And although the show's first outing was met with a mixed response, it's high on MyAnimeList's lineup of winter releases.
Judging by the trailer, Hajime will have his work cut out for him as he heads to Erisen. Of course, that just means more action for those tuning in for season 2 — and who can complain about that?