10 of the Most Anticipated New Anime Coming Out in 2022
Anime fans are already thinking about all the series returning in 2022, but which debuts can they look forward to in the new year?
The new year is officially here, and anime fans have plenty to be excited about heading into 2022. Most are focused on the popular series returning in the next 12 months. However, there are also quite a few anime debuts to look forward to during the Winter 2022 anime season and beyond. These are 10 of the most-anticipated new series premiering.
'Spy x Family'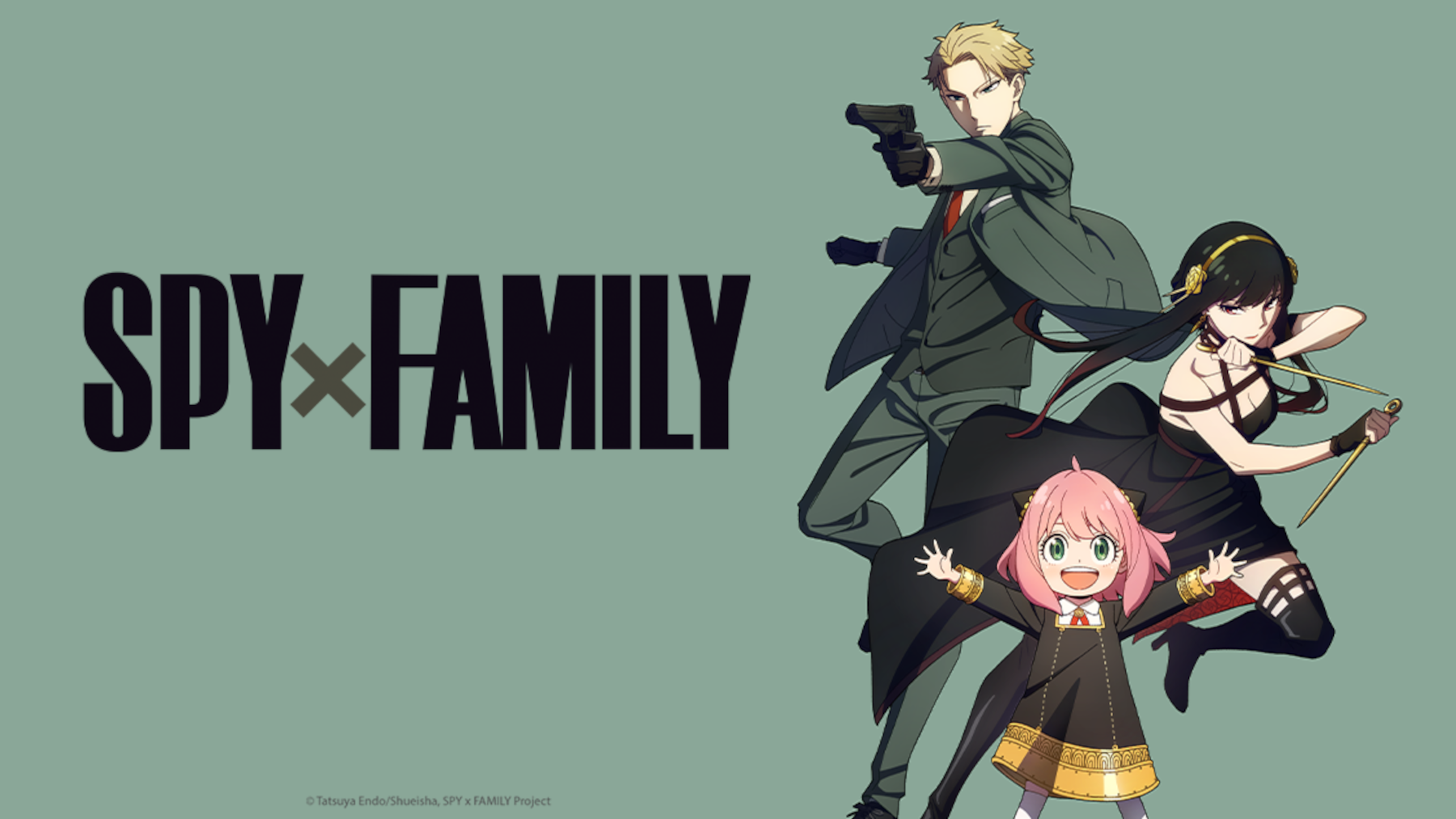 Spy x Family comes out during the Winter 2022 anime season, and it promises to be one of the year's biggest new series. Based on Tatsuya Endo's manga of the same name, Spy x Family is slated to arrive in April.
According to Crunchyroll, the anime will follow spy Loid Forger as he marries an assassin and adopts a child to further his current mission. The premise sounds both fun and thrilling, so it's no wonder this show is receiving so much hype ahead of its premiere.
'Chainsaw Man'
Chainsaw Man is one of the most popular manga series currently running, and its anime adaptation finally arrives in 2022. That was confirmed during Jump Festa, though a specific premiere date hasn't been announced just yet.
Based on Fujimoto Tatsuki's manga, Chainsaw Man takes place in a world full of Devils. It follows Denji as he hunts these Devils in an attempt to pay off his father's debts with the mob.
Fans have eagerly awaited updates about Part 2 of Chainsaw Man's manga and the anime adaptation. Both are arriving this year, giving them plenty to celebrate.
'My Dress-Up Darling'
Much lighter than Chainsaw Man, My Dress-Up Darling makes its debut in 2022 — and the new anime promises to become a fun addition to the year's lineup. Perhaps that's why it falls at the top of MyAnimeList's winter listings.
This series will bring Shinichi Fukuda's manga to life, centering its story on something that will appeal to most anime lovers: cosplay. That's right, the show sees two students bonding over the hobby. Judging by the trailer, they'll develop a charming and engaging bond as they explore the world of cosplay.
My Dress-Up Darling premieres on Jan. 8, 2022.
'Sasaki and Miyano'
It's always exciting to see an LGBTQ+ romance at the center of an anime, and Sasaki and Miyano gives viewers a sweet one to look forward to. It sees a manga-loving Miyano developing a crush on upperclassman Sasaki — and their efforts to connect with one another are sure to be every bit as adorable as the trailer suggests.
Sasaki and Miyano debuts on Jan. 9, 2022.
'Love of Kill'
Venturing back to the action/adventure genre, Love of Kill promises to become one of the most exciting new anime premiering in 2022. Animating the manga written and illustrated by Fe, Love of Kill sees a bounty hunter tracking down a trained killer — only for the two of them to form a bond with one another.
Those who enjoy a good hate-to-love relationship won't want to miss out on Love of Kill, which blends action and romance in one unique story.
The anime debuts on Jan. 12, 2022.
'Blue Lock'
Who doesn't love a good sports anime? Those waiting for Haikyu!! to return should check out this 2022 anime debut: Blue Lock.
Based on the manga from author Muneyuki Kaneshiro and illustrator Yusuke Nomura, this soccer series will introduce a large cast with one common goal: becoming the striker for the Japanese team and bringing home the World Cup.
And following a brutal defeat, coach Jinpachi Ego is determined to find a striker who can turn things around. He tests 300 contenders in a facility called the Blue Lock, where they'll need to compete for the title. If that sounds intense, it's because it absolutely is.
Reports suggest that Blue Lock will debut sometime in 2022, but there's no word on when. We'll be waiting when it does!
'She Professed Herself Pupil of the Wise Man'
She Professed Herself Pupil of the Wise Man began as a Japanese light novel penned by Hirotsugu Ryusen and illustrated by Fuzichoco. However, it's officially getting an anime adaptation in 2022 — and it definitely qualifies as one of the year's most-anticipated releases.
Ideal for fans of Sword Art Online, the series will see Sakimori Kagami transported into a popular video game after playing as a character called Dunbalf. Dunbalf is one of the game's most-respected sorcerers. But when Sakimori enters the game, he's placed in the body of a young woman who isn't taken quite so seriously.
That setup will no doubt lead to some entertaining shenanigans as the series continues, especially since Sakimori still has Dunbalf's powers.
She Professed Herself Pupil of the Wise Man premieres on Jan. 11, 2022.
'Sabikui Bisco'
Listed as a Winter 2022 release, Sabikui Bisco falls high on MyAnimeList's round-up of anime coming out in the new year. And its unique premise is sure to turn heads, attracting viewers that haven't heard of Shinji Cobkubo's manga before.
The series is set in Japan after the country has been destroyed by rust. Those living there believe mushrooms are to blame for the apocalypse, and they're none too pleased with Bisco Akaboshi, a young man whose archery quite literally causes mushrooms to crop up. Little do they know Bisco's gift is actually helping restore the land.
And that's the goal when Bisco embarks on a journey with a couple of companions to change the fate of their world. Although the thought of mushrooms being their salvation sounds kind of silly, the stakes are high heading into this new release.
'Orient'
Orient is another new anime that hasn't received an official release date, but Crunchyroll and Funimation have confirmed it will premiere during the Winter 2022 season.
Based on the manga series by Shinobu Ohtaka, the show will follow two boys who dream of becoming samurai. When demons take over their society and turn the samurai into pariahs, they face significant challenges to reaching their goal. However, that doesn't stop them from trying to create the future they envisioned for themselves.
'A Couple of Cuckoos'
A romance anime with a bizarre twist, A Couple of Cuckoos promises to add some levity to 2022's slate of anime. Just like the manga by Miki Yoshikawa, the series will follow a boy who was switched at birth. That may not seem super relevant to Nagi Umino's life. However, when he finds out he's supposed to marry the girl his parents took home instead, things promise to get a tad awkward.
Add in the fact that Erika Amano has no desire to wed and this show promises all kinds of antics. Sadly, fans still don't know when they'll see it. But it's expected to arrive in 2022 — and after the year we've all had, thank goodness!