10 Ree Drummond Frugal Recipes That Transform Leftovers, Scraps, and Trash so Nothing Goes to Waste
Ree Drummond transforms kitchen scraps and leftovers into delicious recipes. 'The Pioneer Woman' star has some easy tips for using up old food.
Ree Drummond has some easy frugal recipes that save leftovers, scraps, and past-their-prime fruits and vegetables from the garbage. On an episode of The Pioneer Woman, Drummond said she was challenging herself to cook "things that would normally be destined for the trash."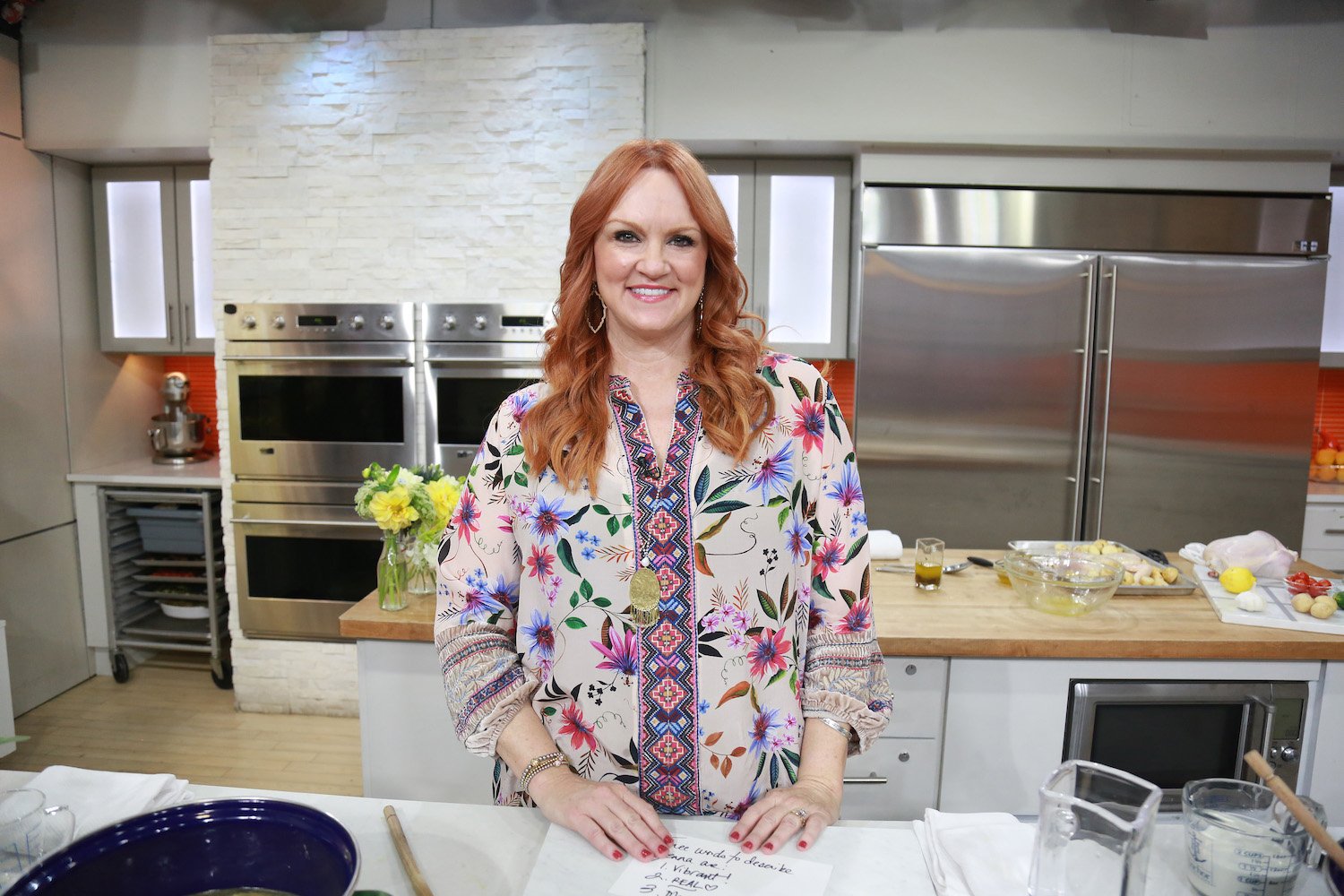 Ree Drummond's roasted potato peels are an easy treat
Drummond takes peels from the previous night's mashed potatoes and makes a crispy treat called roasted potato peels. She soaks the peels overnight in water in the refrigerator to prevent them from getting brown, then dries them between paper towels. Drummond pours melted butter over the peels, drizzles them with olive oil, and sprinkles salt, pepper, oregano, and paprika over the top before tossing everything together. She roasts them in a 400 degree Fahrenheit oven for 20 minutes and sprinkles the peels with chives and sea salt before serving.
Stir fried broccoli stems are 'absolutely awesome'
Rather than tossing out broccoli stems, Drummond makes them into a delicious stir fry. She peels the stems, cuts them into diagonal slices, and stir-fries them in a tablespoon of olive oil. At the end, she adds garlic, ginger, soy sauce, and cilantro. "Let me tell you, these are absolutely awesome," she explained on her cooking show. "I promise you, once you stir fry your broccoli stems, there is no going back."
'The Pioneer Woman' star makes an overnight chicken broth
"I just turned a bunch of sad chicken bones into a really versatile ingredient," Drummond said while making her overnight chicken broth on an episode of The Pioneer Woman. She puts leftover bones from cooked chickens, onion, carrots, parsnips, celery, bay leaves, fresh thyme, salt, and pepper in a slow cooker and covers everything with two inches of water. She places the lid on top and cooks the stock overnight on low. Then she removes the bones and vegetables and strains the broth and allows it to cool before storing in the freezer.
The crisper crash frittata is a perfect way to use leftovers
Drummond raids her refrigerator to pull together an easy frittata. "If you're like me, your fridge can sometimes get a little bit full of things that are less than fresh," she said on her show. "I'm going to make a crisper crash frittata and use up so much stuff that I've been meaning to use for a while." Drummond adds chopped vegetables to a skillet with melted butter, salt, and pepper. Then she adds spinach and kale to the pan and cooked pasta for "filler." She whisks together eggs, shredded cheese, and hot sauce and pours it evenly over the vegetables. Drummond bakes it in a 425 degree Fahrenheit oven for 10 minutes.
Ree Drummond's leftover fruit bread uses up old produce
The Pioneer Woman star gives old fruit a second chance by making a leftover fruit bread. She mashes a banana in a bowl and adds an egg, sugar, melted butter, Greek yogurt, orange juice, and vanilla extract. After she whisks the ingredients, she adds flour, baking soda, and salt. Drummond folds in peaches and blueberries, pours it into a prepared loaf pan, and bakes the bread for 50 minutes. She allows it to cool for 10 minutes, removs it from the pan, and then cools it completely.    
Ree Drummond makes 3 different frugal recipes from pie crust scraps
Drummond uses up any leftover pie crust scraps by making a few different recipes. Her cheese and chipotle scrap crackers are loaded with cheddar, salt, and chipotle chili powder. She cuts the dough into squares and places the squares on a sheet pan, then bakes the crackers for 10 minutes.
She makes cinnamon sugar scrap cookies by rolling out leftover dough, brushing on melted butter, sprinkling cinnamon sugar over the top, and cutting it into shapes. Then she bakes the cookies for 12 minutes.
She makes an easy fried dough by cutting pie crust scraps into strips, dropping them into hot oil, flipping after 30 seconds, draining on paper towels, and dusting them with powdered sugar.
'The Pioneer Woman' star's leftover cheese dip is a genius idea
Drummond also makes an easy leftover cheese dip with odds and ends of cheese from her fridge. "You may not know this, but you can turn scrappy little bits of cheese into the most delightful dip," she said on her show. "Prepare to be amazed." She adds scraps of cheddar, gouda, parmesan, fontina, goat cheese, blue cheese, cream cheese, room temperature butter, minced garlic, white wine, salt, and pepper to a food processor and blends it together.