This 10-Second Scene Took Guillermo del Toro 3 Months to Create
Guillermo del Toro's adaptation of Pinocchio for Netflix is unlike any version you've seen. The handmade stop-motion puppetry in this reimagining is easy on the eyes and helps sell the "brutalist fable" vibe the director is going for in this rendition. As refreshing as it would be to see more movies in this vein, this animation technique fell out of favor because it's much more time-intensive than digital animation (à la the other 2022 Pinocchio movie). 
Case in point: One ten-second shot took Guillermo del Toro and the crew three months to complete. 
The reveal of the villain in Guillermo del Toro's 'Pinocchio' was so complicated it took months to get right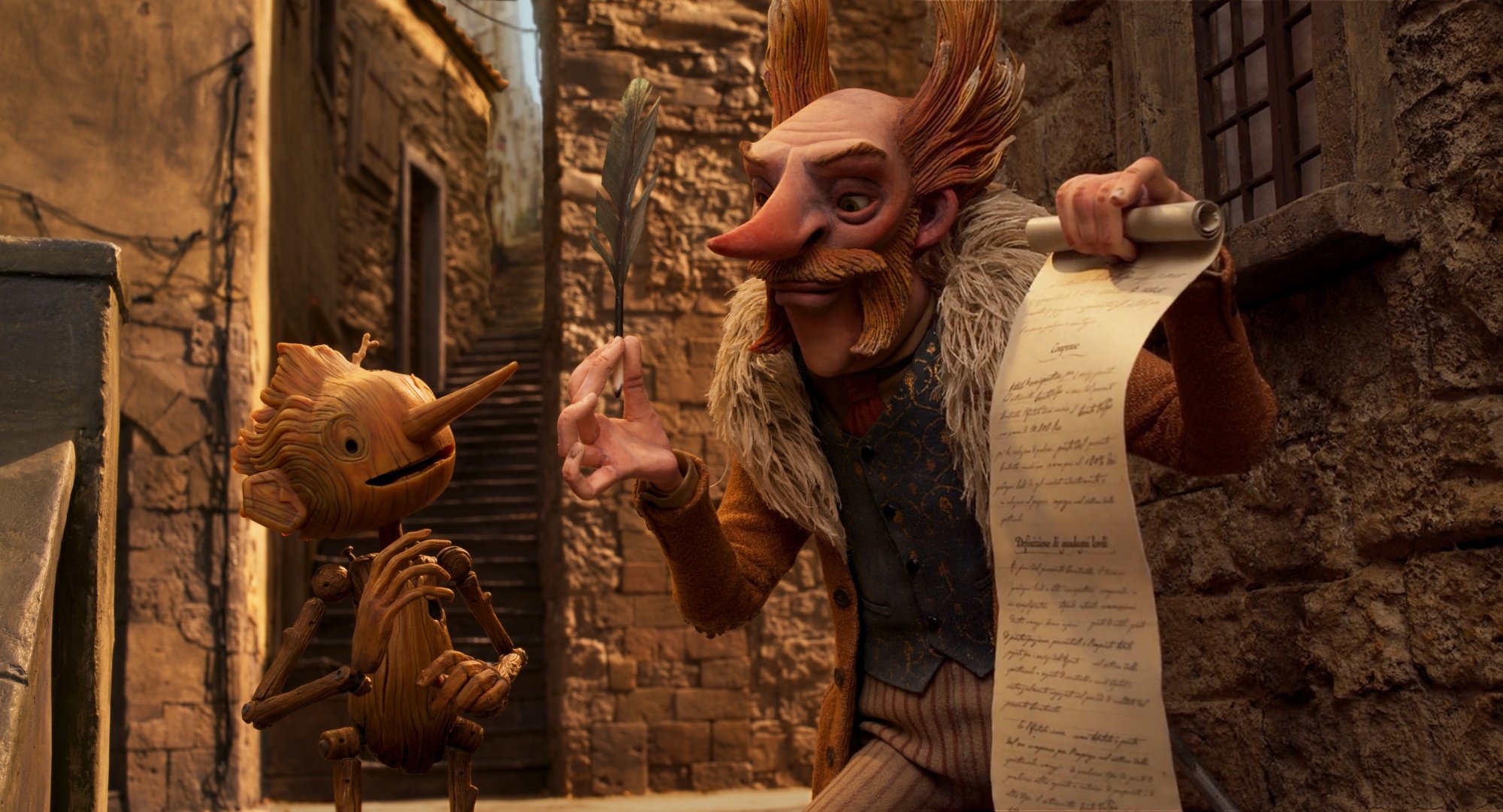 Guillermo del Toro, co-director Mark Gustafson, and del Toro's longtime concept artist Guy Davis collaborated with Mackinnon & Saunders — the world's best specialist outfit for puppets and stop-motion productions — to turn their ideas into tangible figures for Pinocchio.
"They are the best in the world," del Toro told Netflix Queue. "The starring roles of the movie needed to be fabricated by them."
As gifted as these artisans are, they can't avoid the fundamental fact that stop-motion animation takes a long time to create because every frame of movement has to be set up by hand, extending production schedules exponentially. 
Pinocchio's main antagonist, Count Volpe (Christoph Waltz), is introduced via a tracking shot of his monkey assistant, Spazzatura (voiced by the enthusiastic squawks of Cate Blanchett), traversing from the town on a cable to the traveling circus where the Count and his cast of attractions spend their off-time. The scene features tons of informative details and moving parts — someone goes up a ladder as Spazzatura passes them, a weightlifter getting some work in, multiple people moving separate pieces of equipment — leading to this 10-second reveal taking two months to prepare and another month to shoot. 
The scene's complexity makes it a minor miracle they were able to get it filmed at all. 
"The camera equipment rigs, that character rigs. And the prop rigs [are] all moving at the same time. Most of the characters will have a small crane behind them. And Spazzatura is gonna jump and roll. And amongst those characters, we have to negotiate a clockwork operation to make that shot happen," del Toro said in a Netflix behind-the-scenes feature about Pinocchio.  
Guillermo del Toro's vision of a puppet version of 'Pinocchio' was decades in the making 
The filmmaker's fascination with Pinocchio began when he saw the 1940 Disney version as a kid. He always knew he wanted to tell the story in a way that accentuated the character's independence rather than forced him to shed his originality for the sake of others.
"I thought it would be interesting to do [a version] about becoming who you are, not transforming yourself for others, which goes counter to the traditional talk on Pinocchio," del Toro said. "And also, can something that was never alive become human? And what makes us human? We wanted to create a movie about a puppet executed by using puppets to tell the tale."
The movie's new setting furthers that point. Instead of a fantasy world, it takes place in fascist Italy between World War I and II. Pinocchio's enemies — Volpe and local government officials — have different plans for the wooden boy, but they both want to constrict his worldview to suit their needs. 
The film is one of the best animated movies of 2022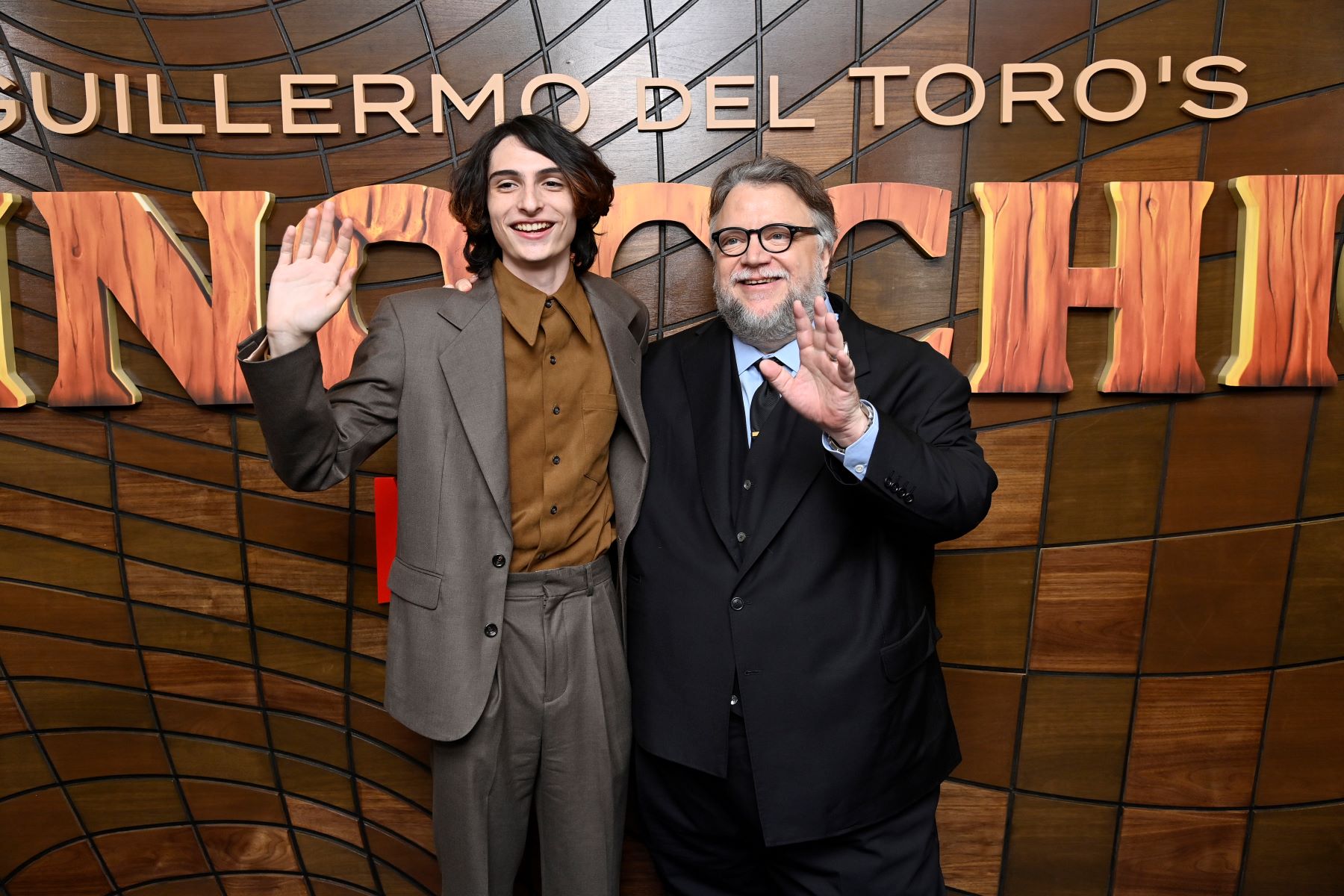 Making so many changes to a beloved tale is a risk, but this one has paid off handsomely. Pinocchio is critically acclaimed as one of the best animated movies of the past year. 
The film has already received awards from smaller organizations, and the widespread praise will likely lead to Academy Awards nods when the nominations are announced later this month. 
Pinocchio will be one of the favorites to win the Oscar for Best Animated Feature. It should also be in the running for Best Production Design, Best Visual Effects, and Best Original Song.