10 Things You Never Knew About 'Saturday Night Live'
Here are 10 things you probably didn't know about the long-running show 'Saturday Night Live.'
Saturday Night Live is an amazing sketch show that has started off many legendary comedians' careers. Its also given great social commentary including hilarious parodies of politicians. Since it has been on the air since the '70s it has had a long and interesting history. So what are some things you probably never knew about the show? Here are 10, just to name a few.
1. John Mulaney tricked Bill Hader into laughing multiple times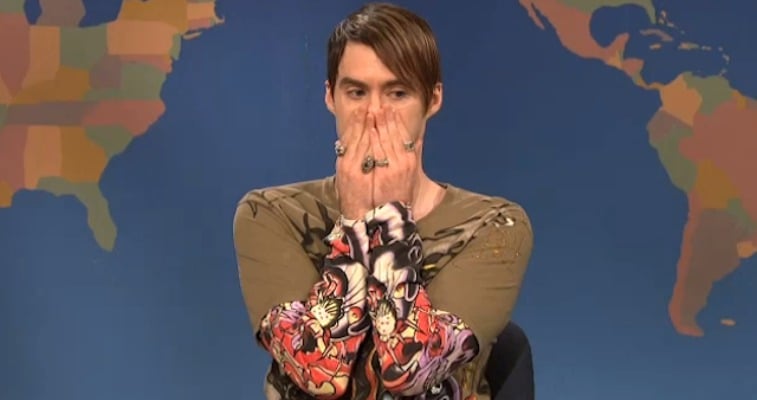 Bill Hader's character, Stefon, was written for a sketch with Ben Affleck and Hader but it didn't work out, according to CinemaBlend. He then used it in multiple Weekend Updates as a "City Correspondent" with John Mulaney. One of the character's signature moves was covering his face with his hands. Sometimes this was on purpose but other times it was to hide the actor's laughter.
John Mulaney would sometimes set up Hader to break by changing some jokes right before the live broadcast. So when Hader read the jokes for the first time he couldn't help but laugh.
Next: There's a little bit of superstition involved here.