10 Times Blake Shelton Proved He Was The Perfect Father Figure For Gwen Stefani's Boys
Between his award-winning music, appearances on The Voice, and an undying love for Gwen Stefani, there is a lot to like about Blake Shelton. But one of the things that often goes unnoticed is how he has become an amazing stepdad for Stefani's three boys: Kingston, Zuma, and Apollo. With the couple about to celebrate four years together, here is a look at the 10 times Shelton proved he was the perfect father figure for Stefani's sons.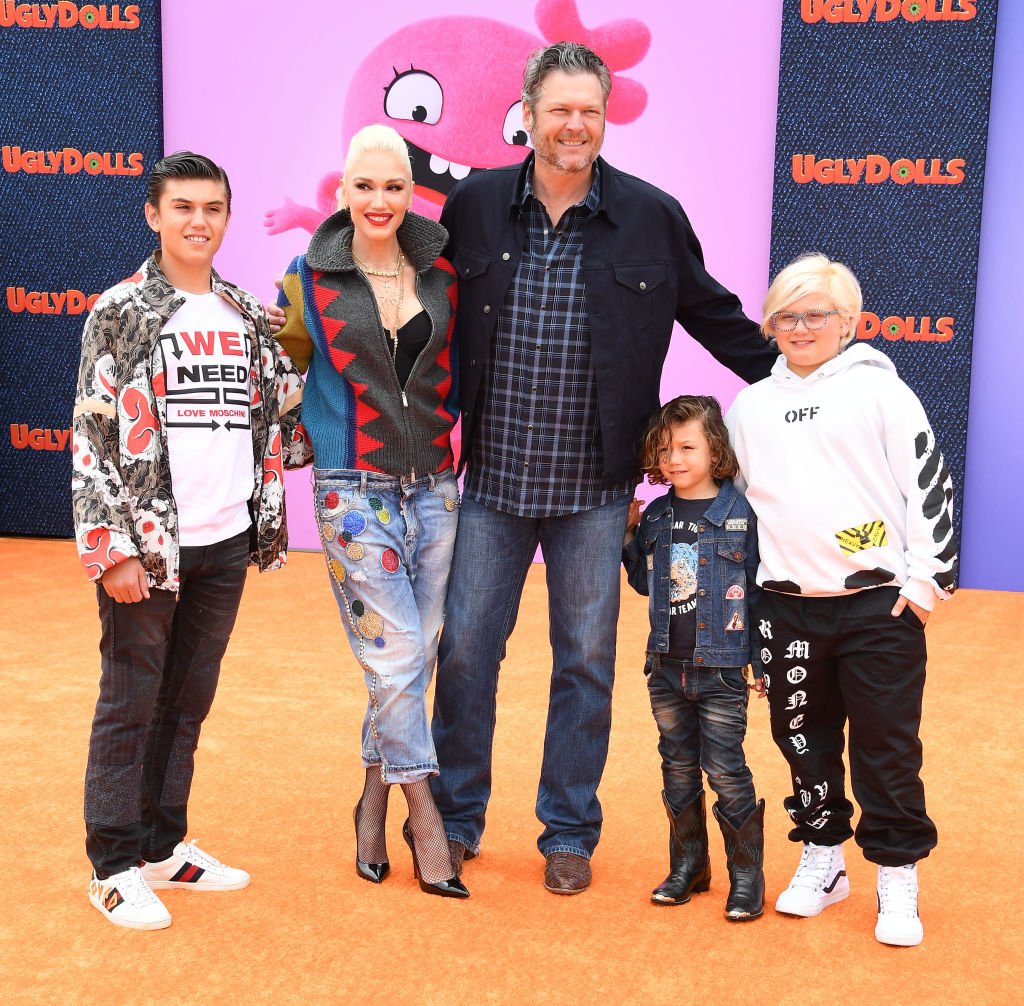 1. Blake Shelton knows his place
Shelton's romance with Stefani took off in the fall of 2015 and seemed to take the country by storm. Their relationship was going so well that it would have been easy to accuse Shelton of trying to replace Stefani's ex-husband, Gavin Rossdale. To combat those rumors, inside sources claim that Shelton has no intention of replacing Rossdale. Instead, the country crooner simply wants what is best for the family.
2. Gwen Stefani's children fulfill Blake Shelton's life-long dream
According to The Talko, Shelton has never been shy about discussing his desire to start a family. Although he has been married before, Shelton has never had any kids of his own. Now that he is getting serious Stefani, Shelton reportedly feels like he has the family he has always wanted, which is about as adorable as it gets.
3. They are not rushing to exchange vows
Fans have been waiting for an engagement announcement ever since the two started dating. But after three years and counting, Shelton has yet to pop the big question. Inside sources say that Shelton and Stefani are not in a rush to get married, and are trying to learn from their past mistakes.
4. Gwen Stefani hit it off with Blake Shelton's family
Based on their interactions, it is clear that Stefani's family adores Shelton. As it turns out, the opposite is also true. Stefani has reportedly mingled with Shelton's family, and they all think she is pretty amazing. Although meeting the parents is a nightmare for most, it reportedly strengthened Shelton and Stefani's relationship.
5. Blake Shelton enjoys family vacations
It was not long before Shelton developed a close bond with Stefani's children. Once that happened, things opened up for the family and Shelton started flying them out to his ranch in Oklahoma. Over the past few years, Shelton has shared numerous photos of Stefani's sons enjoying some outdoor living at his ranch — and even Stefani has adjusted to life in the country.
6. Gwen Stefani's children believe Blake Shelton will be around for the long haul
Considering how their relationship has gone so far, Stefani's boys are starting to understand that Shelton will be around for a long time. That has put a tremendous amount of responsibility on the country crooner, who also realizes that he is quickly becoming a role model for the boys. Fortunately, the boys have nothing but respect for Shelton and are thankful he is around for their mother.
7. Blake Shelton spends time with the family in Oklahoma
Whenever the two want to get away from the bright lights of Los Angeles, they make a trip to Shelton's sprawling ranch in Oklahoma. Shelton loves taking Stefani's sons to the ranch, where they enjoy hunting, fishing, and hiking. Stefani, of course, also likes to spend time in Oklahoma as it is completely different than the scene in Hollywood.
8. A day at the theme park
It is fairly well known that Shelton dislikes roller coasters. But that did not stop him from taking Stefani and her son to a theme park for Kingston's birthday. The adorable family was spotted making their way through the park last May and appeared as happy as ever.
9. Gavin Rossdale approves of Blake Shelton
While their marriage ended on a sour note, Rossdale is reportedly glad that Stefani has someone dependable in her life. Inside sources claim that Rossdale has a hard time watching Shelton with his sons but understands that it is important that they develop a bond with their stepfather.
10. Blake Shelton is always there to lend a hand
When they are not on Shelton's ranch in Oklahoma, he still takes time out of his busy schedule to help Stefani with her boys. In fact, Shelton has been spotted on numerous occasions attending church with Stefani and performing basic daddy duties in public.