10 Times Vanessa Hudgens and Austin Butler Were Couple Goals on Instagram
We'll miss all times Austin Butler and Vanessa Hudgens were the epitome of couple goals on Instagram during their nearly 9-year relationship.
Another Hollywood couple is no more. 
Vanessa Hudgens and Austin Butler have reportedly called it quits after nearly nine years of dating. Neither Hudgens nor Butler has confirmed the breakup by releasing a public statement but multiple outlets have reported the two decided to part ways. They met in 2005 when Hudgens had been dating Zac Efron, her High School Musical co-star and are to believed to have started dating in 2011.
Throughout Hudgens and Butler's romance, the two weren't shy about featuring each other on their respective Instagram accounts. In honor of their many #couplegoals moments on Instagram, we've rounded up 10 examples.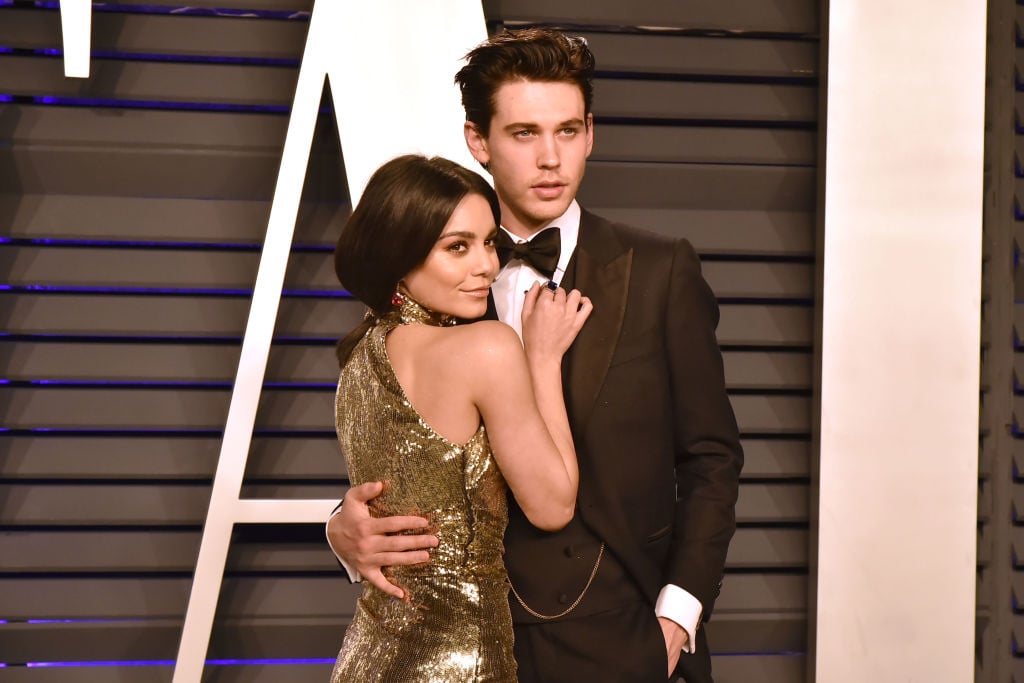 Their adorable vacation photos
We could always count on Butler and Hudgens to give us pictures from their travels together. Over the course of their relationship, they shared many snapshots from their trips around the globe. 
Here they are on an unspecified beach in July 2018.
And here they are in the Hamptons in June 2017 watching the sunset with their arms wrapped around each other.

In Aug. 2019 they stayed up all night in time to watch the sunrise. Hudgens captioned the post, "You know it was a good night when this was the end of it. But not before some pasta and rose to watch the sunrise with 😝."

Three days before the sunrise post, Hudgens posted yet another picture of her and Butler. This time the two were on the water. 
Hudgens and Butler's sweet birthday messages to each other
The star of Netflix's original movie, The Princess Switch, wished her now-ex-boyfriend a happy birthday on Aug. 17, 2019, saying, "HAPPY BIRTHDAY 🎂🎁🎈🎉 to my love, my other half, my constant inspiration and supporter. My best friend. My everything✨ @austinbutler ✨28 is going to be 🔥🔥🔥." 
In 2018, Hudgens wrote another birthday message to her beau on Instagram. This time she posted a picture of the two kissing on a beach with the caption, "Happy birthday to my best friend and my love @austinbutler ❤️😍🌹 I'm a lucky lady 😝except for when we're playing chess. Then I'm not so lucky. Lol." 
In honor of Hudgens' birthday in 2015, Butler posted a picture of his girlfriend along with words from Pablo Neruda followed by "Happy Birthday to the light of my life."
Other times they were just plain cute
Then there are the times they were just simply adorable whether it was a selfie or a candid shot captured at an event. 
Like the time Hudgens showed off Butler's new hairstyle. The actor went from blonde to brown presumably for the upcoming Baz Luhrmann Elvis Presley biopic. 

The time in 2018 they looked every bit the couple in love laughing and smiling.
Celebrating Valentine's Day 2019,  Hudgens shared a short video clip of her and Butler kissing and captioned the post, "The only one I have eyes for 🥰😍ugh 🥰🥰🥰🥰❤️." Adorable. 

After scouring their Instagram feeds for photos together — admittedly, not a difficult task — we can't help but root for Hudgens and Butler to call off the break-up so they can give us more #couplegoals on Instagram.