'1000-lb Sisters': Amy Slaton-Halterman Reveals Sex and Name of Baby #2
Find out what Amy Slaton-Halterman is going to have in July 2022, plus the name she has picked out for baby number two.
1000-Lb Sisters star Amy Slaton-Halterman and her husband Michael are getting ready to welcome baby number two. The TLC star recently revealed the sex of her second child in a YouTube video. Find out what Amy is expecting in July 2022, plus the name they have picked out.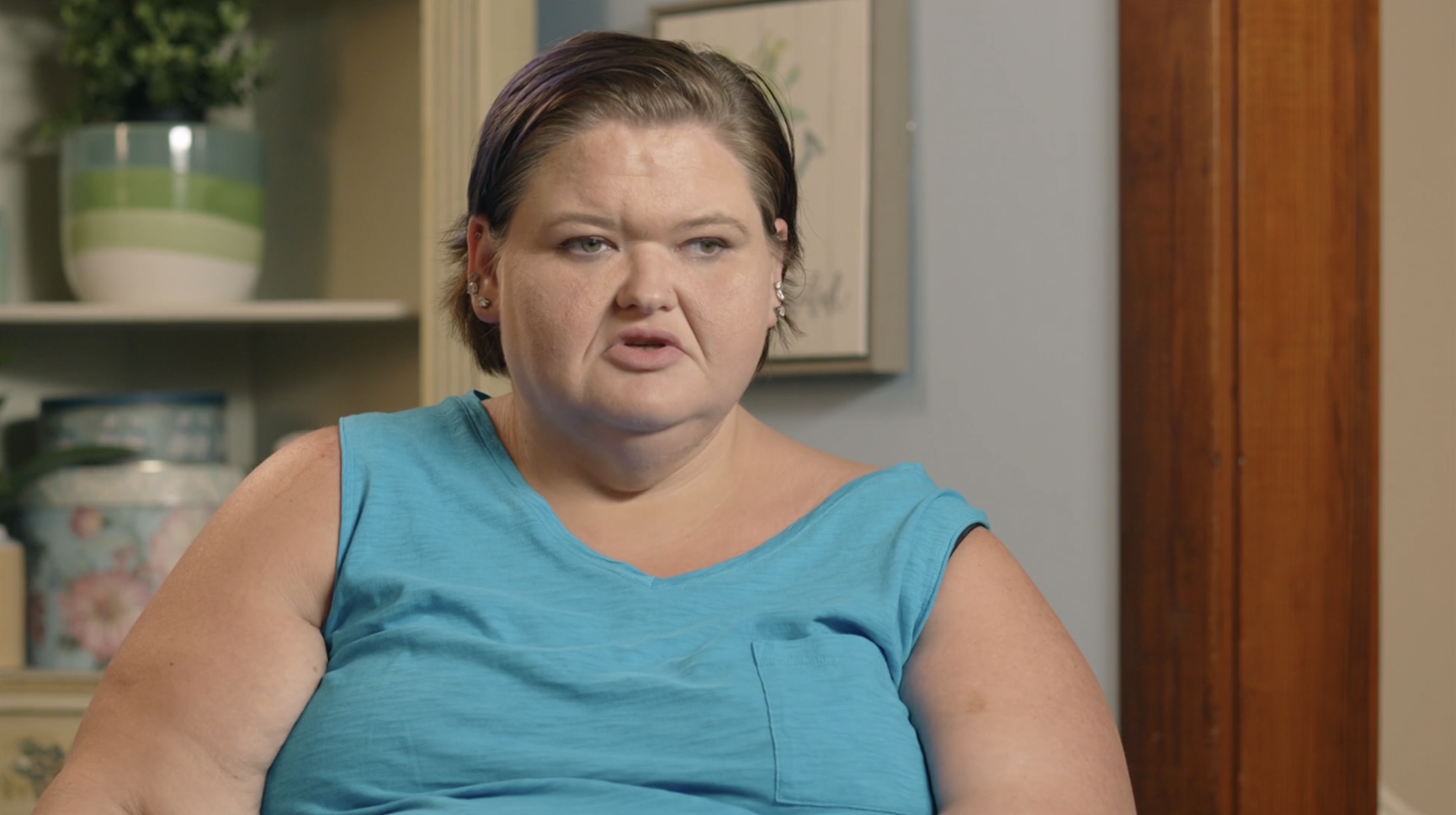 Amy Slaton-Halterman is having another baby boy 
The TLC star welcomed her first son Gage on Nov. 10, 2020. This summer, the couple will welcome their second son. 
"Gage is going to be a big brother in July 2022," she captioned an Instagram picture of Gage wearing a "big brother" shirt at the beginning of the year. "I'm due July 18th!!!! We are over the moon!!!!" Now, Amy is revealing more details in a YouTube post titled "The Gender Reveal." 
"I'm super excited; I'm hoping for a girl," Amy says in the video. "Michael's hoping for whatever — he's the only one that knows." Some of Amy's family was present in the video, but Tammy Slaton was not there in person.
Amy had her family vote on whether they thought the baby was a boy or a girl. A majority of the family voted girl, but as Amy revealed, they're having a baby boy. 
Amy Slaton says 'what the f**k' to having another baby boy 
As soon as she revealed what she was having, Amy's response was, "What the f**k?" She laughed it off, adding: "I really wanted a girl." 
"Are you joking?" she asks her husband, who was filming the video. "No," he replied. 
"Amy's reaction to finding out it's a boy sent me," said a fan on Reddit. "I know she's happy and excited either way, but just the expression on her face instantly dropping was great." 
'1000-lb Sisters' star Amy Slaton-Halterman is naming her second baby John Alan
"John Alan," Amy says in the video speaking to someone over FaceTime. She elaborates, saying they'll call the baby "John Boy" for short. Amy's sister Misty, who has appeared on 1000-lb Sisters, said: "I'm not calling him no John Boy." 
At publication, it's unclear if showrunners will film John Alan's birth for the TLC series. But considering Amy had cameras present for the birth of her first son, it's likely cameras will be there to capture the birth of John Alan for 1000-lb Sisters. 
Will '1000-lb Sisters' return with season 4? 
TLC has not yet renewed 1000-lb Sisters for another season at the time of publication. Recently, Tammy Slaton has been dealing with several health conditions after being hospitalized in November 2021. 
Now, it's unclear if she will be back to film again. According to a recent live on TikTok, Tammy revealed their contracts have yet to be renewed. Plus, she's not sure if she wants to be involved in another season (via Reddit). Still, many fans are concerned about Tammy's health and hope 1000-lb Sisters returns to see more from both Slaton sisters. 
Stay tuned to Showbiz Cheat Sheet for updates on the Slaton sisters and plans for the future of the TLC series. Watch 1000-lb Sisters on TLC every Monday at 10 PM ET.