'1000-lb Sisters': Amy Slaton-Halterman 'Feels Like a Bad Mom,' Gives Update About Season 4
Filming for the TLC series has Amy Slaton-Halterman feeling like a bad mom sometimes — find out what she wants to happen if filming continues.
Now that 1000-lb Sisters Season 3 is over, TLC fans are curious if Amy Slaton-Halterman and her sister Tammy Slaton will return for another. Slaton-Halterman recently opened up about her contract for the show and why she "feels like a bad mom" when filming. Here's what the reality star had to say about the future of the series.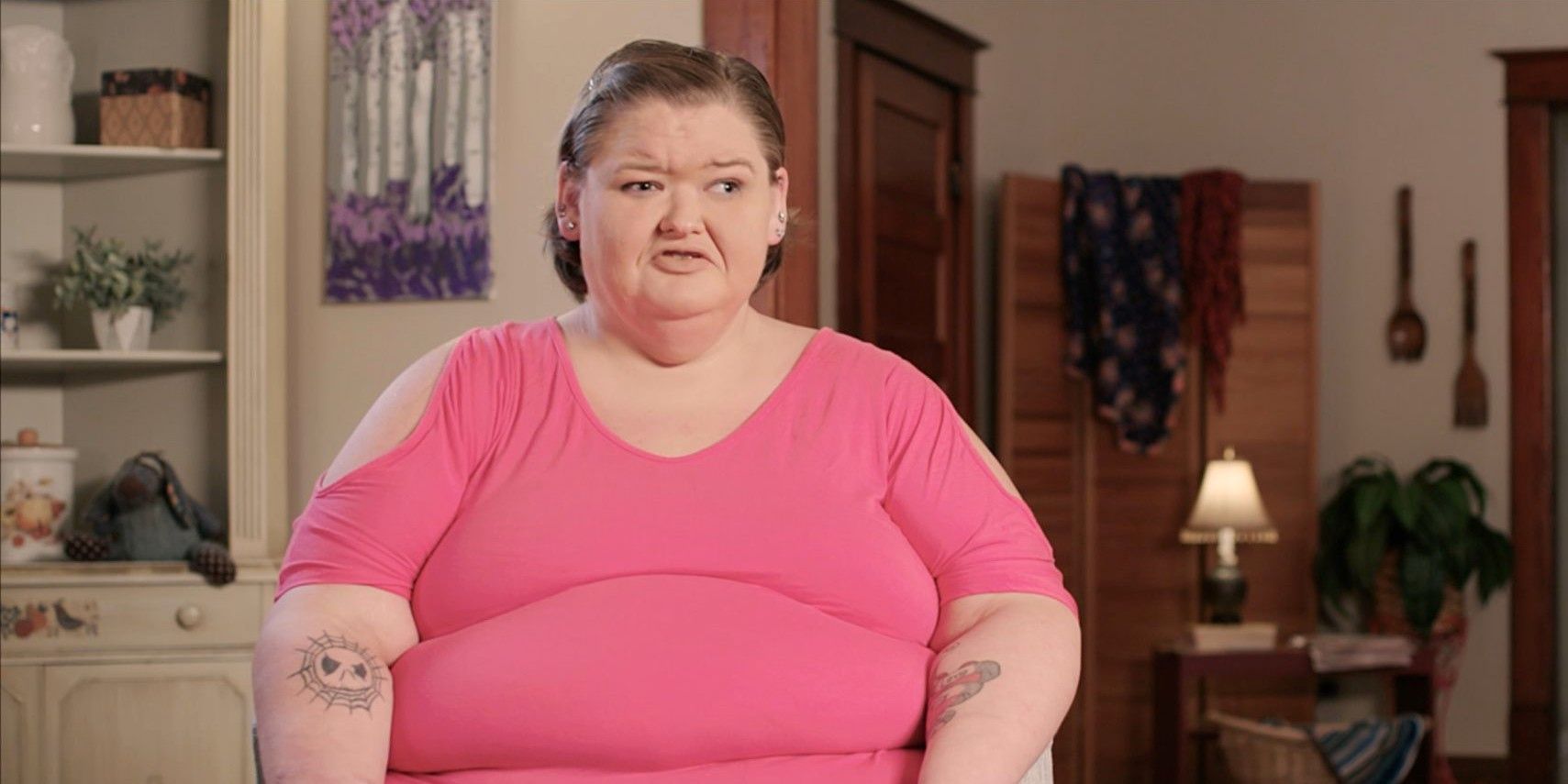 '1000-lb Sisters' is 'a lot' for Amy Slaton-Halterman on top of being a mom and caregiver 
In an interview with The U.S. Sun, Slaton-Halterman talked about how much easier filming was before having her son, Gage. "Now that I have Gage it's like he doesn't want me out of his sight," she told the outlet.
"I feel like I'm being a bad mom when I'm at work," Slaton-Halterman continued. "He's always at Granny's when we're filming and stuff. I feel like I'm losing valuable time."
Slaton-Halterman is expecting her second son John Allen in July 2022. "I don't really want to do another season because I'm pregnant; it's just a lot," Slaton-Halterman explained. 
Slaton-Halterman claims she worked "every day for weeks" while filming season 3. At the time, she was also renovating her home, raising Gage, and helping Tammy and her mother with their needs. "It was just a lot last year and I can't do it [again]," she concluded.
Amy Slaton-Halterman is willing to do another season if her hours are cut 
Outside of being a TLC reality star, Slaton-Halterman is also a content creator for YouTube with over half a million subscribers. She couldn't disclose how much she makes from the show, but she did say it was her "main job" in addition to her work on YouTube. 
"If they cut down my hours, I'll be probably fine," she told the outlet. But that's not all it would take for Slaton-Halterman to do another season of 1000-lb Sisters. "If they cut me down and make it more about Tammy and Chris [Combs], I'll be fine."
Combs had weight loss surgery in season 3 of the TLC series. In the season 3 finale, Combs showed off a new three-piece suit, which he could never fit into before losing weight. 
Meanwhile, Tammy has not lost enough weight for doctors to safely perform weight loss surgery. At the end of season 3, Tammy agreed to see a psychologist and reenter rehabilitation — a topic that could become the focus of 1000-lb Sisters Season 4 if TLC brings it back. 
Right now, Slaton-Halterman's ideal schedule is filming two days a week. "It's just a lot at the minute with Gage and being pregnant," she added. "I get tired now."
'1000-lb Sisters' isn't filming another season yet 
Per Slaton-Halterman's interview, the Slaton sisters have yet to start filming for 1000-lb Sisters Season 4. "We don't know, we're waiting to hear back from the network," she said regarding the production company's plan.
At publication, Tammy's involvement in future episodes of 1000-lb Sisters is unclear. Stay tuned to Showbiz Cheat Sheet for updates on the Slaton sisters and the TLC series 1000-lb Sisters.