1000-Lb Sisters': Amy Slaton Shocks Fans With Pregnancy Announcement, Reveals Due Date
Amy Slaton of '1000-lb Sisters' just revealed to fans that she is expecting a new baby this year.
The cast of 1000-lb Sisters is getting a bit bigger. Amy Slaton recently announced that she and her husband, Michael Halterman, are expecting a new baby. This will be the second pregnancy that TLC fans have gotten to watch Amy go through as she and Halterman had their first child, Gage, in season 2.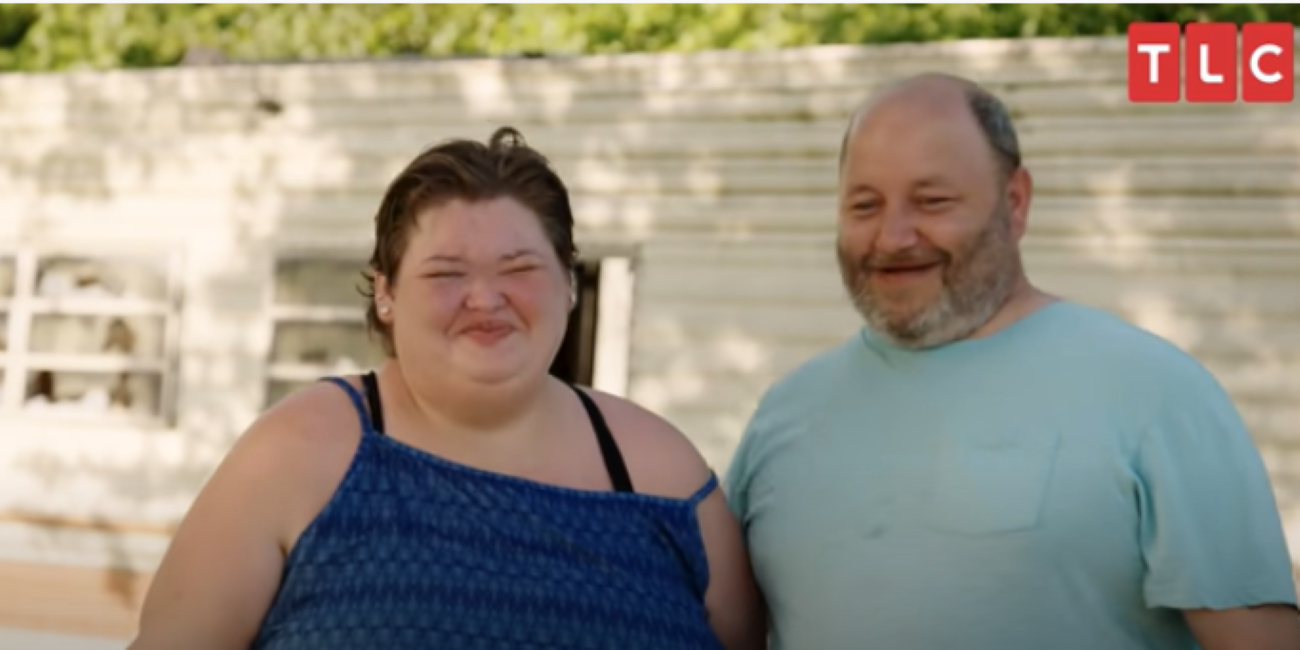 Amy Slaton announces her pregnancy
Fans have been wondering if Amy and Michael were planning on having another baby. Due to a few comments that she has made in season 3 of the show, it seemed like she and her husband had been trying to get pregnant again. Yesterday, Amy took to Instagram to announce the news.
"Gage is going to be a big brother in July 2022," she wrote under a picture of Gage on Instagram. "I'm due July 18th!!!! We are over the moon!!!!"
In the photo, Gage dons a shirt that says "I'm going to be a big brother 2022."
Fan reactions
Overall, fans were excited for Amy and Michael.

"Congrats Amy that's wonderful you are able to have another," one fan commented on Instagram. "You can tell how much you love being a mum.
"Amy you were meant to be a mom," another person wrote. "God bless you and your family."

"Wonderful! Little Gage is going to have a brother," one fan added. "You are so adorable. Congratulations mommy and daddy."
Other fans were worried about Amy's parenting.
"Well, I don't think we're surprised," one person wrote on Reddit. "But I just watched this week's episode and there was one scene with Gage that left me horrified. It was a legit safety issue. So, I hope she takes some parenting classes in between now and when she gives birth. And weren't lots of people on here saying Amy was trying for a second baby?
"Good Gawd 🤦🏽‍♀️ I sure hope her new place is a lot more sanitary but even if it is it won't stay that way very long, if you're gross, you're gross," another person wrote. "Feel so bad for Gage living in that absolute squalor."
And some fans worried what another pregnancy would do to Amy's weight loss journey.
"I mean, her entire reason for wanting to lose any weight was to have babies," one fan said. "Now that she's able to, she doesn't and isn't going to care about continuing to drop."
Is Tammy jealous of Amy Slaton?
Since Tammy Slaton started her weight loss journey with Amy some fans have wondered if she's been jealous of how her sister's life has progressed. Amy was able to get weight loss surgery and got pregnant while Tammy has been struggling to lose enough weight to get surgery. But Tammy addressed those jealousy rumors as soon as they started popping up.
"Why do y'all think that I'm jealous of Amy?" Tammy asked in a video. "Why? Why? There's nothing to be jealous of. She's married, she lost weight. Big flipping deal. I'm going to get my surgery. I'm going to lose weight in my time. I'm going to get married in my time. I'm going to have children…never, but it'd be in my time. Nobody's the same. I'm just a little slower than Amy, so what? I am not jealous of her. I am proud of her. I love her. She got what she wanted. I will eventually. Stop saying I'm jealous of somebody that I'm not."