'1000-Lb Sisters': Chris Combs Updates Fans On Emergency Surgery
1000-Lb Sisters, one of TLC's latest hits, focuses mainly on Tammy Slaton and Amy Slaton as they work to lose weight and improve their health. However, it also features Chris Combs, their brother. Combs has become a hit on the show, in large part for his no-nonsense attitude towards Tammy Slaton whenever she decides to throw a fit. Combs recently took to YouTube to let fans know how he's doing following an emergency surgery, and to thank them for their support.
'1000-Lb Sisters': Chris Combs stands up to Tammy Slaton 
1000-Lb Sisters Season 2 featured one moment between Chris Combs and Tammy Slaton that really had fans praising Chris. Tammy Slaton is known for having outbursts and trying to guilt and blame others — but it's not working on Chris any longer.
The scene started with the Slaton sisters and their family sitting down to eat some kebabs together. Chris and Tammy began talking about Jerry Sykes, who Chris feels is an enabler when it comes to Tammy's eating habits. 
"We've been doing this diet together for months, and your weight has went up instead of down," Chris pointed out. Tammy said she felt Chris was attacking Jerry. 
"I'm not attacking him. I know you love him, fine. And I respect that. But at the same token he does not need to be your enabler," Chris replied. 
"The other day I came in here and he cooked a meatloaf the size of this pan, for you two. … Tammy you got a food addiction, don't sit there and play bullsh*t games with me. He cannot be your enabler," he added.
When Tammy tried to shut the conversation down with emotional outbursts, Chris said he's not willing to deal with her behavior in this way, and left to go outside and cool down. 
Chris Combs updates fans on emergency surgery
1000-Lb Sisters star Tammy Slaton tested positive for COVID-19 previously, as did Chris Combs. Chris deals with other health issues as well, including diabetes. While Chris did not make it clear specifically what he went into emergency surgery for, he informed his fans that he'd had something done to his leg. 
"Hey everybody, I just wanted to say hey. I'm doing pretty good, you know, I had emergency surgery on my leg and it slowed me down a little bit, but now it's back to 100%," explained Chris in his video.

"I'm just doing me. You know, I'm workin' and doing the most I can and keeping everything straight. I do appreciate everybody and everything everybody is doing. … I appreciate all the support and everything everyone has given me. Thank you very much," he added.
'1,000-Lb Sisters' fans react to the video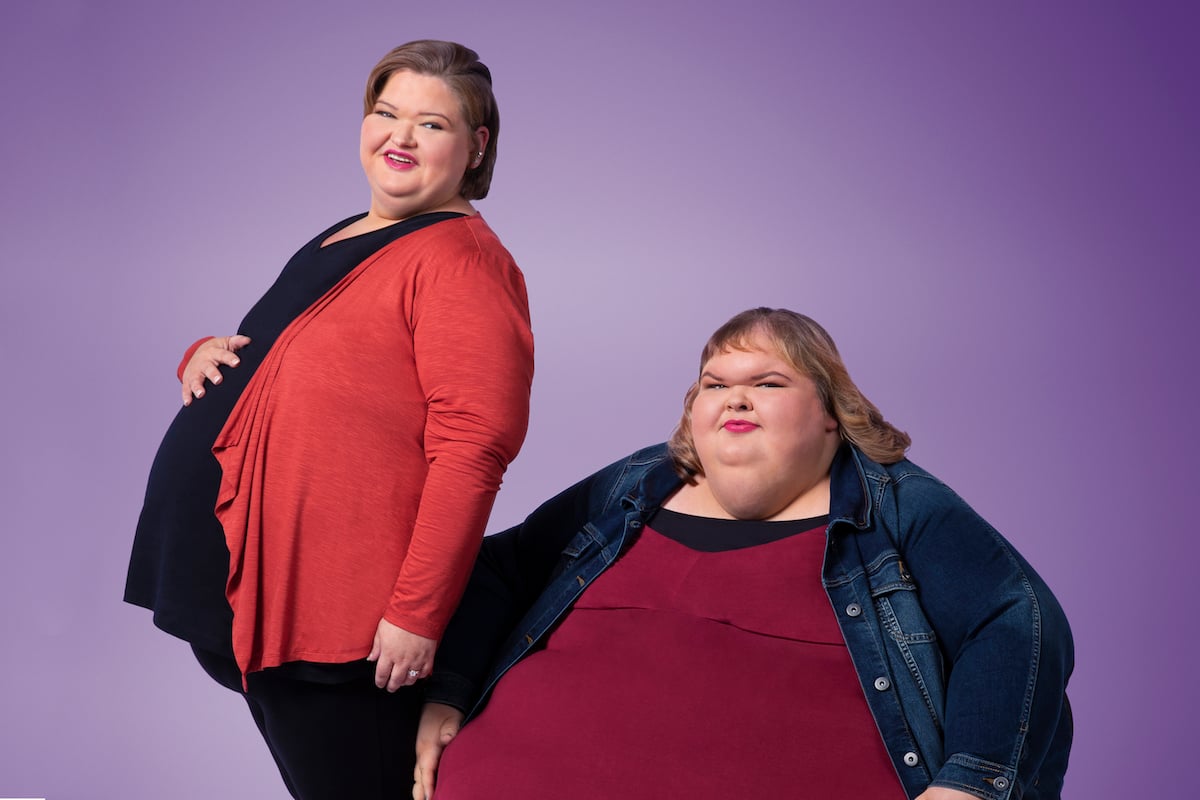 1000-Lb Sisters fans were quick to wish Chris Combs well. Some speculated that perhaps he could have had something COVID-19 related going on, like a blood clot. 
"Maybe a covid related blood clot ? Hope he's doing okay!" wrote one Redditor.
"He might have had a diabetic-related leg/foot problem that required surgery or a work-related injury," suggested another user. 
"Don't let obstacles let you take your eye off the prize…little steps make a big difference and you are going to inspire a lot of people my friend. I can't wait to see you in the next season," wrote one fan on YouTube.
"I'm a huge fan of Amy and Tammy and now I'm a huge fan of you Chris. You are such an awesome caring brother. I'm so glad you decided to be on the show. I wish you all the success for your weight loss and surgery whenever it happens," added another YouTube commenter.