'1000-Lb Sisters': Did Tammy Slaton Move Into Assisted Living?
'1000-Lb Sisters' Season 3 will see some big changes, one of which fans think could be Tammy Slaton's move into an assisted living facility on her own.
1000-Lb Sisters Season 3 is on the TLC docket, with the Slaton sisters' brother, Chris Combs, confirming that the show is currently filming. Perhaps this is no surprise, given the impressive numbers 1000-Lb Sisters Season 2 pulled in, thanks in large part to Tammy Slaton and Amy Slaton. So how did the Slaton sisters come to TLC's attention? And where are the 1000-Lb Sisters from?
'1000-Lb Sisters' Season 3 confirmed and filming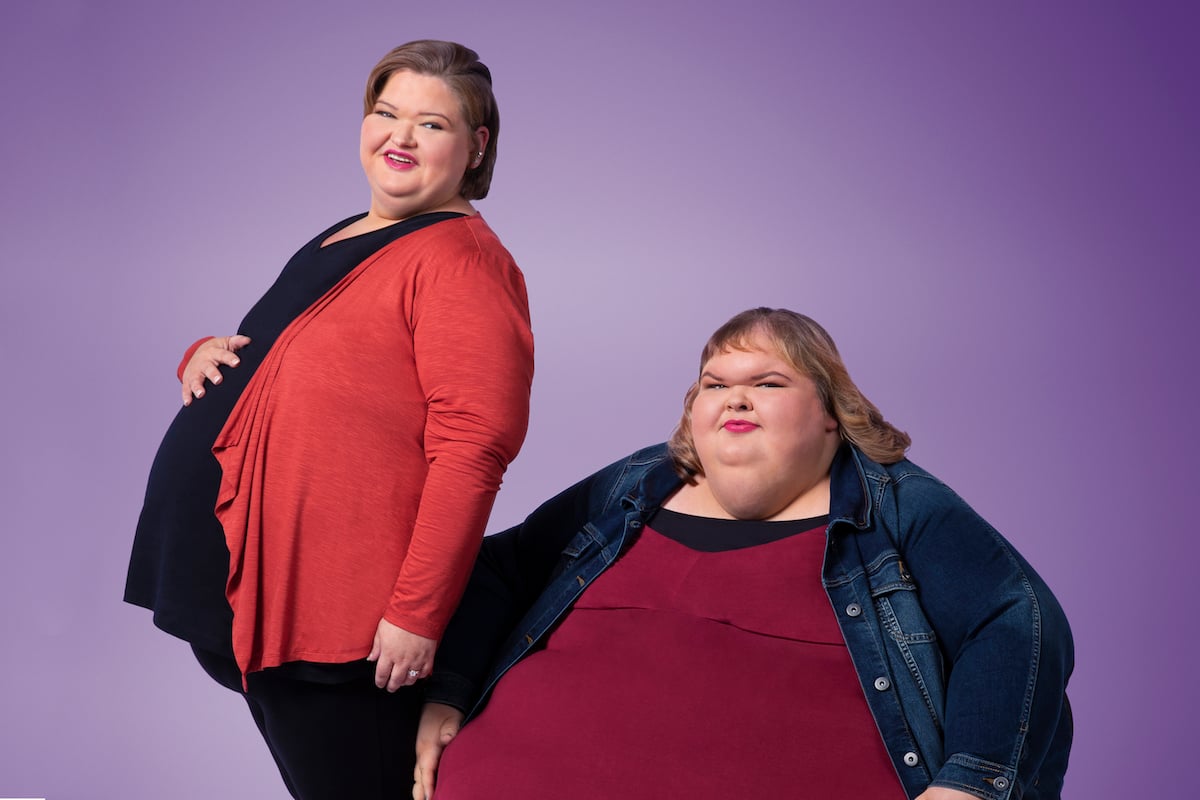 1000-Lb Sisters Season 3 has been confirmed by TLC after the show pulled off some pretty impressive numbers for its time slot. In fact, the show finished first in its time slot for women aged 25-54, 18-49, and 18-34. 
TLC SVP of Production and Development, Alon Orstein, praised the Slaton sisters for their show, saying he's happy to see more of Tammy Slaton and Amy Slaton. 
"Tammy and Amy Slaton have captivated us with their fun-loving personalities, heartfelt challenges and uplifting victories," wrote Orstein.
"We admire their genuine, evolving journeys and we are rooting for them as they pursue paths toward healthier lifestyles."
Soap Dirt has reported that Chris Combs let some news slip. According to the publication, Combs accidentally leaked that 1000-Lb Sisters Season 3 has already started filming. 
Where are the '1000-Lb Sisters' from?
1000-Lb Sisters stars Amy Slaton and Tammy Slaton seem to live close to one another and their family members, based on their interactions on the show. As it turns out, both of the Slaton sisters are southerners. 
Amy Slaton, Tammy Slaton, and their brother Chris Combs hail from Kentucky. Specifically, they're from Dixon, a small city in Webster County. 
That being said, the show doesn't film exclusively in Kentucky. In fact, the Slaton sisters are often filmed visiting Dr. Charles Procter Jr. in Georgia. TLC has worked with Dr. Procter before on Family By the Ton, and he's seen as one of the best bariatric surgeons in the U.S. 
Unfortunately for the 1000-Lb Sisters family, Dr. Procter doesn't exactly live nearby. The trip to Atlanta, Georgia takes the Slaton sisters about five hours to make — not a fun ride for the TLC stars. 
Has Tammy Slaton moved into assisted living?
Ever since 1000-Lb Sisters Season 2 has finished filming, fans have been left wondering where Tammy Slaton is living now. Some have begun to suspect that she may have been moved into an assisted living facility, which fans will see on Season 3. 
This has yet to be confirmed, likely because the Slaton sisters probably have to keep as much information as possible under wraps per their NDA. However, there were recently rumors that Tammy Slaton slapped a nurse in a facility.
Slaton took to Instagram to call the rumors false, but she never mentioned whether or not she's actually in assisted living. 
"Seriously y'all, y'all need to stop believing everything you hear and see online. I would never in 1,000 years hit or kick or bite or throw something at a nurse," Tammy told fans on Instagram.
Additionally, a recent TikTok post Tammy Slaton posted features what appears to be a curtain runner on the ceiling and a wall-mounted light. Some fans have noticed a difference from her usual surroundings and suggested that the curtain track and wall-light could point towards assisted living.