'1000-Lb Sisters': Why Fans Are Actually Rooting for Chris Combs Over Tammy and Amy Slaton
Tammy and Amy Slaton are the stars of 1000-lb Sisters. But throughout the course of the past two seasons of the TLC show, fans have gotten to know some of the sisters' other family members as well. 1000-lb Sisters star Chris Combs is the brother of the Slaton sisters and has been Tammy's accountability partner in losing weight. Though he hasn't actually helped Tammy shed any pounds, fans still love Combs and are rooting for him to succeed.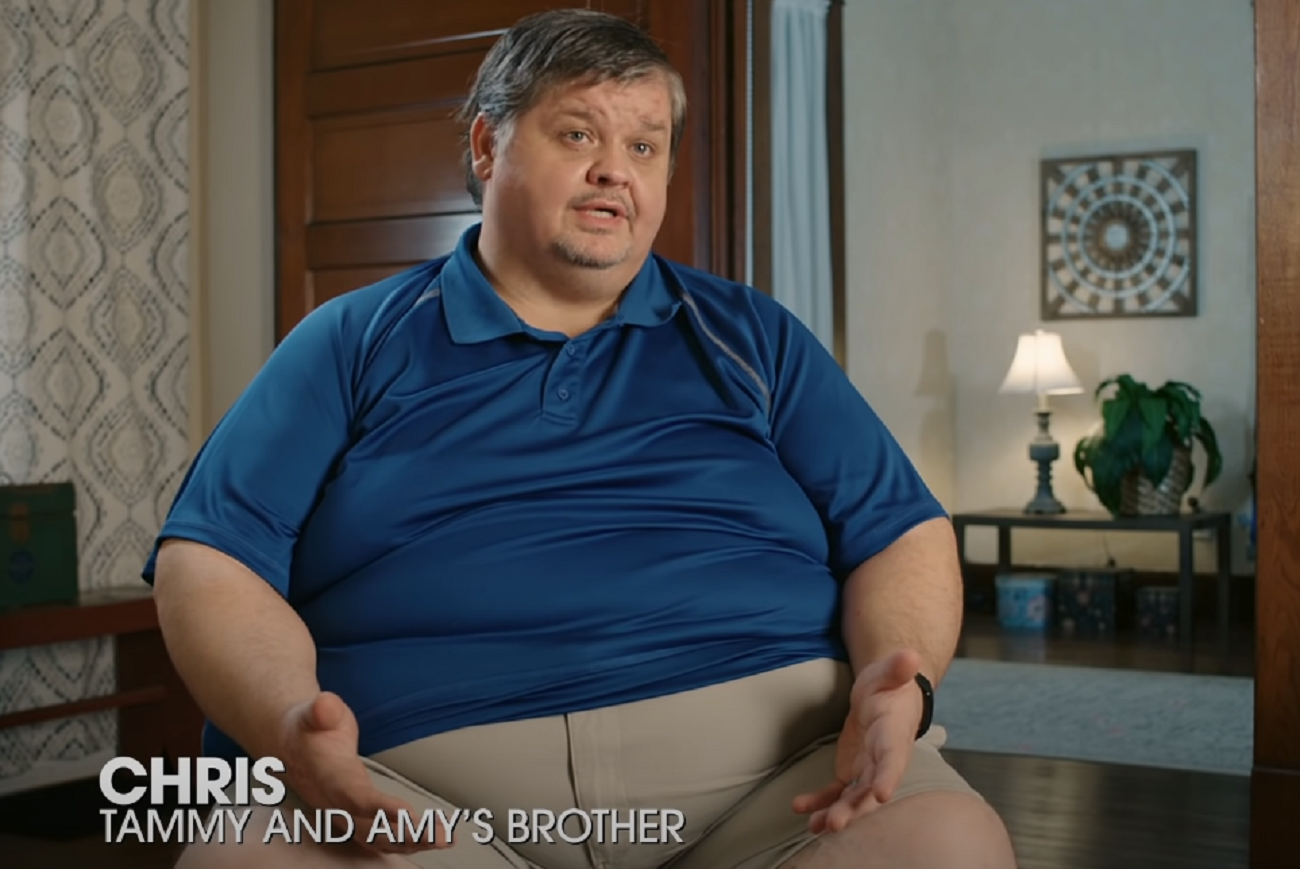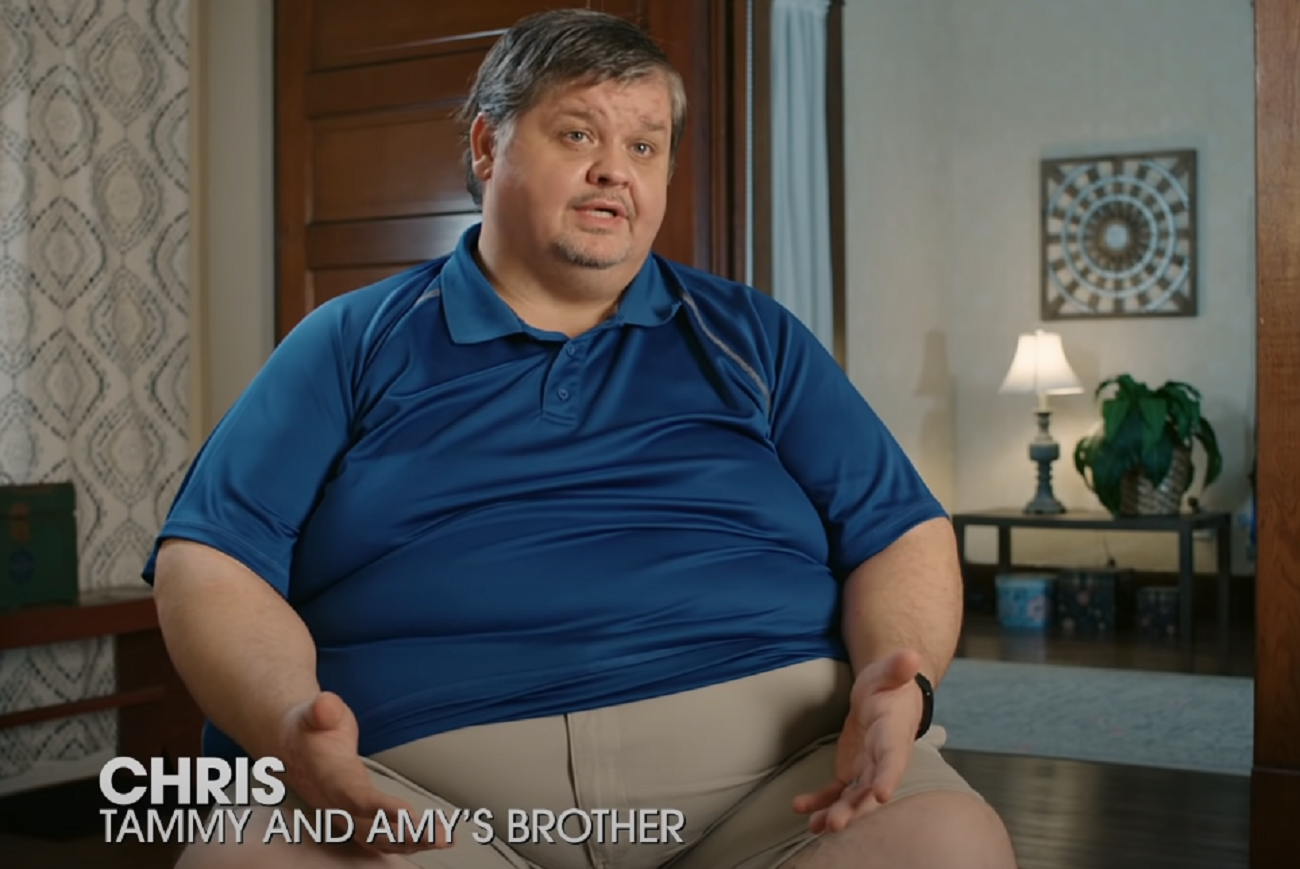 Chris has become a fan favorite on '1000-lb Sisters'
Amy and Tammy are billed as the stars of the show, but it's Combs that keeps things moving. He's one of the only ones who calls Tammy out when she's being stubborn and pushes her to lose weight. He also provides a comedic element to the show with his observations of how his sisters behave. Some fans have been surprised by how much they like Combs.
"But I'm watching season two and I absolutely love the brother?" one fan wrote on Reddit. "He's like a cuddly bear who is super sweet but strict and honest to all the sisters. Also like it's so refreshing to see someone who actually wants to make a change (Tammy does but she often falls off the wagon the way I see it, and Amy already is trying since she got the surgery)."
"There are a lot of people here that are #TeamChris," another person wrote. "I think most people would love to see all of them succeed but know that realistically he's the one who is most likely."
"While I'm 100% cheering on the sisters, cause I truly want to see them get down to even a healthier weight, I'm cheering Chris on 120% cause he's just so cool," another person said.
Some people even wanted to date Combs.
"He has the cutest sweetest smile," one person added.
"He is so cute, I would date him in a heartbeat," another fan chimed in.
You can get a message from Chris
If you love Combs, you can get a message from him by booking him on Cameo. A video from him costs $30 and he offers 24-hour delivery. If you want to use Combs for a marketing campaign, it costs $145.
So far, fans have been loving the reality star's videos.
"Christopher sent a nice message to my mom for Mother's Day," one fan commented. "She's a big '1,000 lb Sisters' fan. She got a kick out of it."
"Thank you, Chris," one fan said. "Madi loved the video! We can't wait to see more of you on '1000-lb Sisters.' Good luck on your weight loss journey! We are cheering you on every step of the way!"
1000-lb Sisters Season 3 will be tough for Chris
Though Combs has been making progress throughout seasons 1 and 2, season 3 is going to be a rough one for him.
"The sisters' brother Chris had reached the goal Dr. Smith set for him to be eligible for bariatric surgery but after a setback following a procedure to remove a boil from his leg, he fears he has blown his chances for life-saving surgery," the synopsis for season 3 reads. "Facing another check-up with their doctor, Tammy and Chris must both face the music and see whether their progress qualifies them for weight-loss surgery. "