'1000-Lb Sisters': Fans Are Already Worried About Tammy Slaton's New Boyfriend
 Tammy Slaton's dating life hasn't always been the healthiest. Last season of 1000-lb Sisters, she dated Jerry Sykes, who her family deemed a "feeder." This concerned everyone as feeders typically cause their partners to gain weight, which would be detrimental to Tammy's health. Now, TLC fans have some of those same concerns with Tammy's new beau.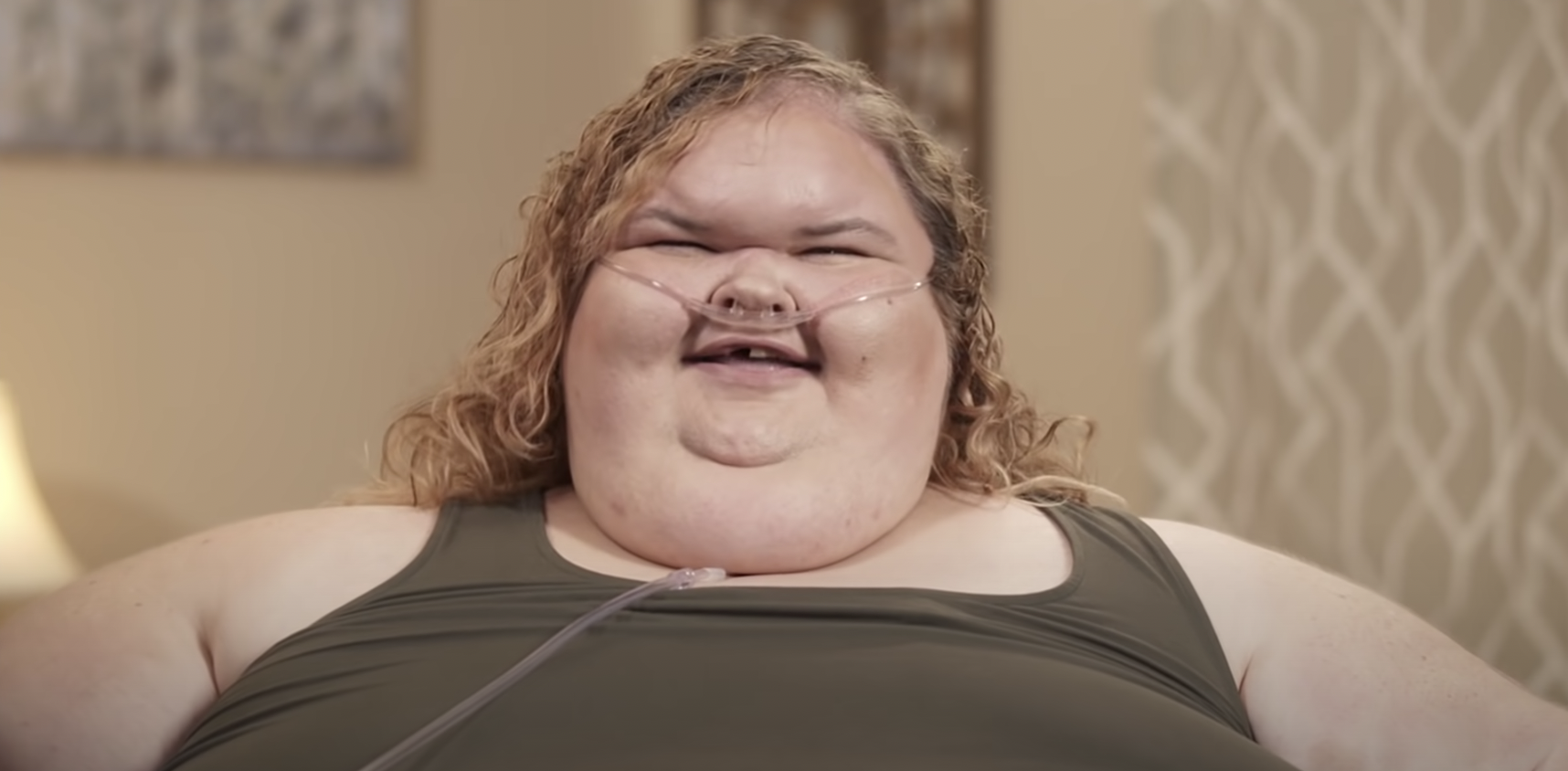 Tammy's new boyfriend on '1000-lb Sisters'
After Tammy and Sykes broke up, Tammy got a new man. In the preview for the season, she introduced him to her family.
"My new boyfriend Phillp just came to visit me for the weekend," Tammy said in the clip. Then when her brother, Chris Combs, looked at a social media post from Phillip, he realized Phillip may be a problem for Tammy.
"'If you get down to 299 I am out of here,'" Combs read on Phillip's video. "He don't like Tammy he's got a fetish."'
"Are you OK with him walking out of your life if you get under 300 lbs?" Combs asked Tammy later in the preview.
Fans are concerned
Recently, one user on Reddit posted a screenshot of a TikTok Phillip posted where he wrote that he would leave a woman for losing weight.
"I have a bad feeling about Tammy's new boyfriend, 'If I married you at 450 and you get down to 299 just know am out see ya,'" the fan quoted.
"This guy is weird, makes his entire social media presence about liking big chicks, like it's his entire personality," one person added. "Like fine whatever you like big chicks, but that's all anyone seems to know about him online."
"He will definitely be a great excuse to not lose any weight," another person wrote.
"At least as dysfunctional as Jerry was he seemed like he could be somewhat sweet at times," one fan added. "This guy is just a pure toxic feeder."
Tammy and Amy struggle this season on '1000-lb Sisters'
This season is going to be tough for Tammy in more ways than one.
"With her weight spiraling, Tammy makes the game-changing decision to check herself into rehab for food addiction, but her stay there may be short-lived as she considers the best way to reach her goals," the season 3 synopsis reads. "She also appears to be talking to a new love interest, which is cause for concern for her family, as relationships have hindered Tammy's progress in the past."
And her sister, Amy Slaton, and Combs won't have easy rides either.
"Amy is dealing with her own stress, and while her dreams came true when she became a mom to son Gage, balancing the demands of motherhood with her own weight-loss goals may prove to be impossible," the summary continues. "Meanwhile, the sisters' brother Chris had reached the goal Dr. Smith set for him to be eligible for bariatric surgery but after a setback following a procedure to remove a boil from his leg, he fears he has blown his chances for life-saving surgery. Facing another check-up with their doctor, Tammy and Chris must both face the music and see whether their progress qualifies them for weight-loss surgery. "