'1000-Lb Sisters' Fans Commend Michael Halterman for Putting up With Tammy Slaton
Tammy Slaton has had to depend on Amy Slaton and her husband, Michael Halterman, for the last few years. Since the premiere of 1000-lb Sisters, fans have seen Amy and Halterman take care of Tammy and go over and above to make sure she has everything she needs. Despite their kindness, Tammy has not always been the easiest person to deal with. Now, TLC fans are commending Halterman for the way that he has treated his sister-in-law despite her attitude.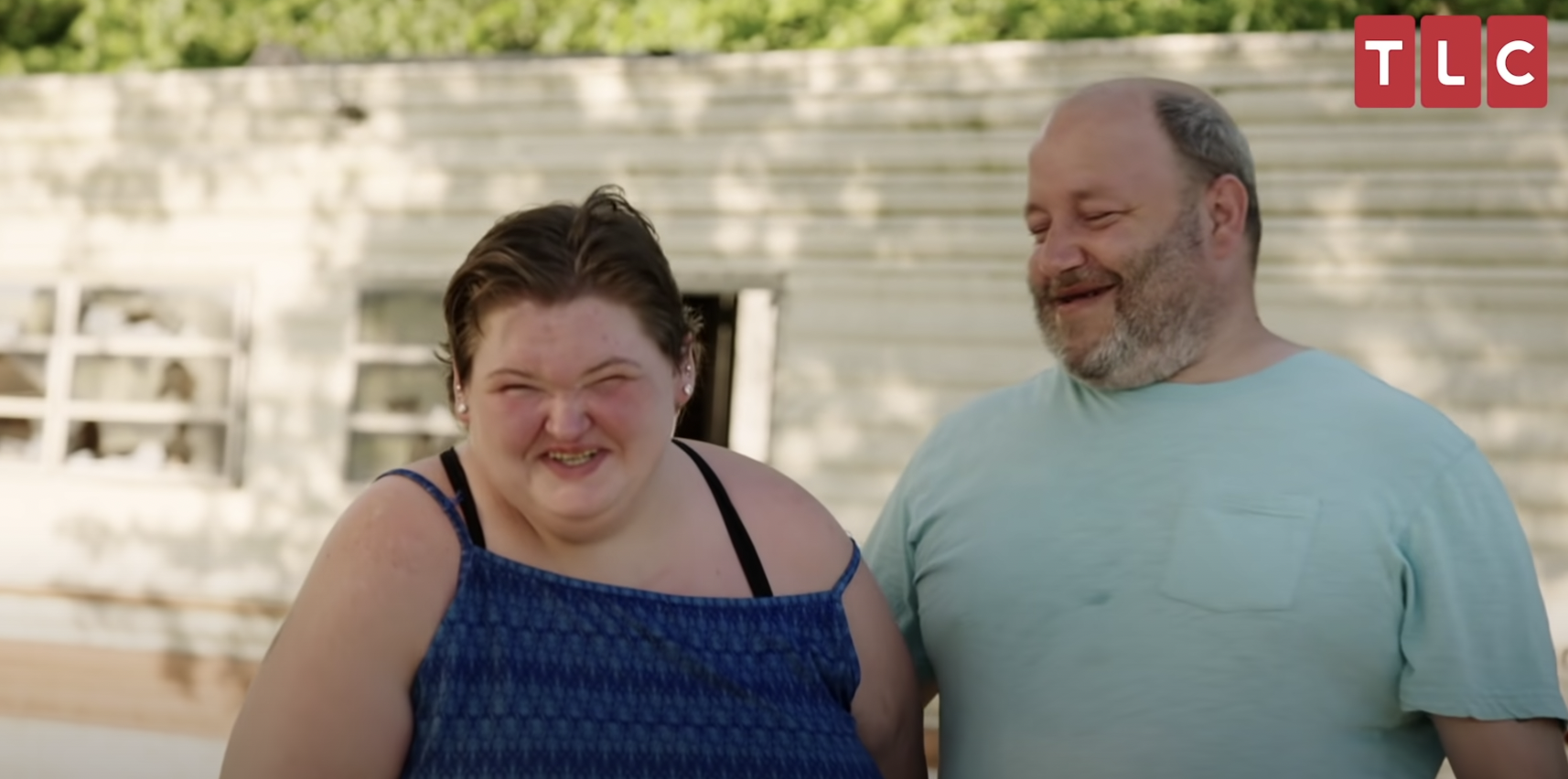 '1000-lb Sisters' fans commend Michael Halterman
When 1000-lb Sisters first started, Tammy was living with Halterman and Amy. So, not only did Halterman have to help push Tammy's wheelchair everywhere, but he also got very little alone time with his new wife. As Tammy rarely left the house, he and Amy had to do all of the grocery shopping and get anything that Tammy needed. Recently, fans took to Reddit to commend Michael for putting up with everything that Tammy puts him through.
"That man has the patience of a saint for being Tammy's wheelchair operator," one fan wrote. "Especially with how she b*tches about fitting into doorways."
"Exactly and she never ever tells Michael 'thank you' or 'thank you for helping me," another person said. "Nope. Tammy acts like she's entitled to it."
"Not only does he do all the pushing, but he does all of the driving!" one fan added. "Amy cannot drive due to her blindness, and obviously Tammy can't drive. So that means he also did/does a lot of Tammy's grocery shopping and errands that involve transportation. He doesn't have to do the things he does but still chooses to. Either he's a saint, or he has a hard time saying no and standing up for himself."
"Felt bad for him when they were looking at houses and Amy hit him with the 'I don't think we should move away from Tammy,'" another person added. "He started to stand up for himself then just gave in."
"I don't think anyone is throwing shade on him," another person wrote. "He really does seem like a genuinely nice guy. He loves his family and has taken on roles he probably never imagined he ever would, especially where Tammy is concerned. He should be commended for all of it!"
Tammy's independence
Since the show started, Tammy has gained more independence. She moved out of Amy and Halterman's house, to the apartment next door. She also lost 60 pounds in rehab, which allowed her to have a bit more mobility. Amy recently hired a home health nurse so that she and Halterman could focus on their son, Gage, and Tammy would still have someone to care for her.
'1000-lb Sisters' Season 3
This season, with Tammy home from rehab, Amy and Tammy will have to figure out how to balance their relationship. According to the synopsis for the season, both Amy and Tammy will struggle on their weight loss journeys and will need to get back on track to get their health under control.
RELATED: '1000-Lb Sisters': Fans Think Tammy Slaton's New Boyfriend Could Be the Real Reason She Left Rehab