'1000-Lb Sisters': Fans Dubious Of Tammy Slaton's New Boyfriend
1000-Lb Sisters fans are intrigued by Tammy Slaton's new boyfriend — a social media influencer who calls himself "thebbwking" on TikTok. Some fans of the hit TLC show have been left speculating on the TikTok user's intentions — some have called him a clout chaser, while others have questioned whether or not their relationship will be healthy for Tammy Slaton's weight loss goals. Now, fans are feeling dubious about Tammy Slaton's new boyfriend and his intentions
Tammy Slaton and Jerry Sykes broke up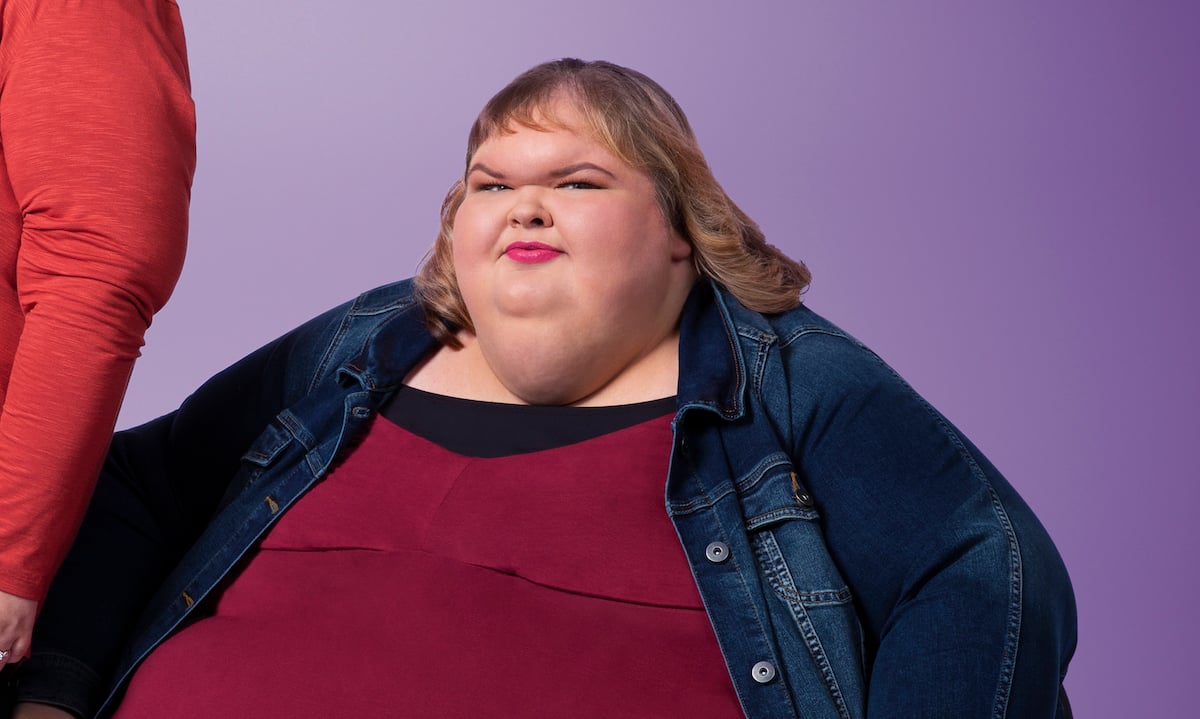 RELATED: '1000-Lb Sisters' Season 3: Tammy Slaton Says She's Not in a Facility
Previously, 1000-Lb Sisters star Tammy Slaton was dating a man named Jerry Sykes. However, their relationship was anything but typical. In fact, Jerry Sykes was a married man, and Tammy Slaton was well aware.
Fans took note of the fact that Jerry Sykes seemed to enable Tammy Slaton's eating habits — he once showed up at her door with a massive bag of candy. Many were left wondering if Sykes had Slaton's best interests in mind, or if he was a feeder.
Eventually, Tammy revealed to Sykes that she is pansexual. Sykes was nonplussed at first, asking Tammy what it meant.
"It means love is love. I would date anybody, whether they're transgender, straight, gay. It's about how they make me feel, not how they look," said Tammy. Sykes reassured her that he loves regardless of her sexual orientation.
However, Sykes and Slaton soon broke up. Sykes claims it was not a matter of Tammy's pansexuality — rather, he says he felt guilty about cheating on his wife with the 1000-Lb Sisters star, and that he had to make amends for his actions.
'1000-Lb Sisters' star has a new man by her side
1000-Lb Sisters star Tammy Slaton has moved on from Jerry Sykes and their breakup, however. In fact, Tammy has a new boo who calls himself "thebbwking" on TikTok. Tammy and the TikTok user have uploaded plenty of social media posts of one another in each others' company.
"Jerry and I have been over for months now. I've got someone so much better and I'm finally truly happy," Tammy told fans on TikTok.
It's not clear how long the two have been together, but Tammy's first Instagram post featuring "thebbwking" is a TikTok duet she posted one week ago.
However, that same duet is also the first TikTok she posted with the influencer, and it's dated as May 7, 2021. 
'1000-Lb Sisters' fans unsure of Tammy Slaton's boyfriend's intentions
1000-Lb Sisters fans aren't entirely convinced that "thebbwking" has Tammy Slaton's best interests in mind. Some social media users have suggested that he's using her for clout, and others have voiced concerns that his specific interests may slow down Tammy's weight loss.
"This will bring some drama to the next season. If Tammy thought her family was suspicious of Jerry, I can't wait to see what they think of this guy," pointed out one 1000-Lb Sisters fan.
"Imagine suggesting that women maintain hundreds of pounds of weight to please you is a compliment to fat women," wrote one irritated Redditor.
"He's looking for his 15 min and he's going to use [Tammy] to do it. Maybe someday [Tammy] will wake up and realize she's being used as a cash cow by these losers," opined another commenter.
"He trawls through BBW dating sites, Instagram, and other social media sites looking for women who are 300+ lbs. He's a clout chaser, and he preys on these women. A lot of these women are extremely emotionally vulnerable, and he plays on that," suggested one user.