'1000-Lb Sisters': Fans Have More Baby Advice for Amy Slaton
1000-Lb Sisters star Amy Slaton welcomed baby Gage Halterman into the world in November 2020. Fans of the show witnessed his birth during Season 2. Although fans were thrilled for Amy, especially because she'd wanted to be a mother for so long, they soon called her out on social media for pictures of Gage Halterman amongst dirty linens. Now, they have more advice for Amy Slaton. 
Amy Slaton's pregnancy caused Tammy Slaton anger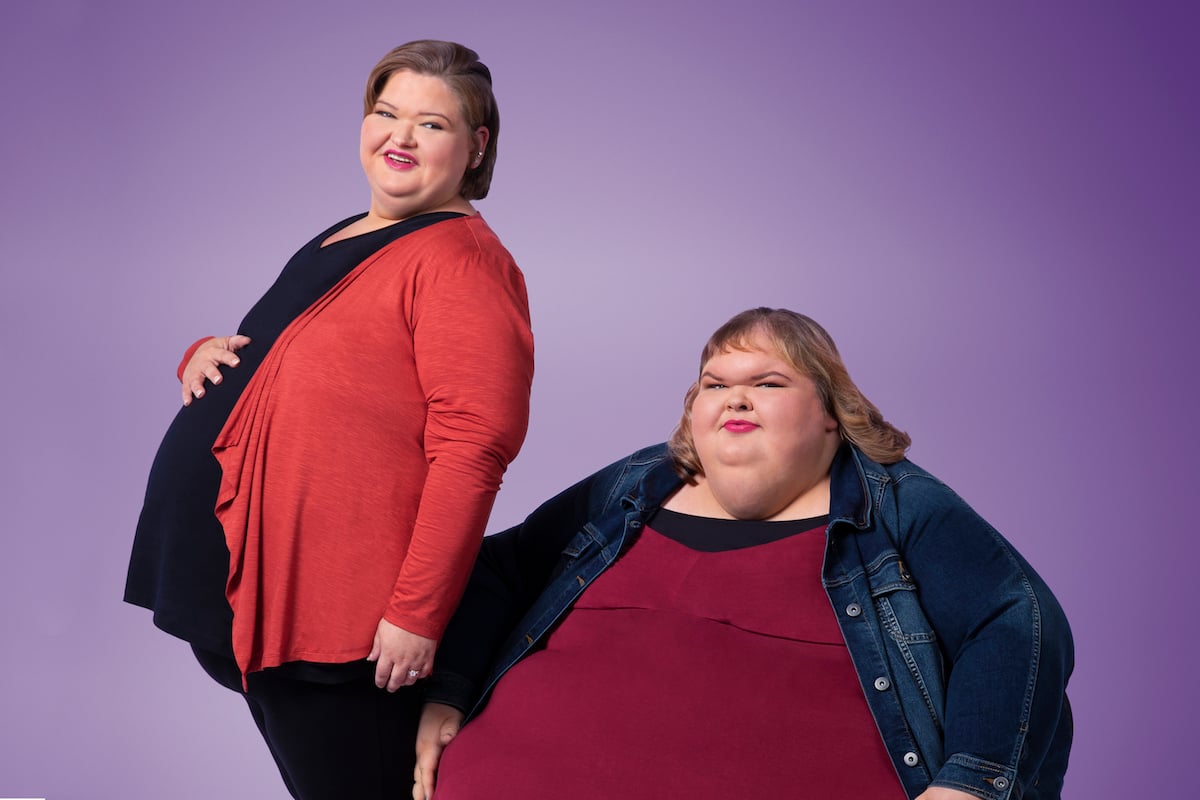 1000-Lb Sister star Amy Slaton was not supposed to get pregnant when she did. In fact, Amy was meant to wait at least two years before having a baby, due to her bariatric surgery. So when Amy discovered she was pregnant only four months after her surgery, Tammy Slaton was not happy. 
"When I first heard that Amy was pregnant I was feeling all sorts of things, I was mad and sad and worried about her health and safety since it was so soon after her surgery," Tammy told People.
"When Amy told me she was pregnant, I didn't know really what to say, other than like, 'Really? Are you freakin' serious? You know you're not supposed to be pregnant right now,'" Tammy Slaton told producers on the show. 
Amy was worried as well, of course. Luckily, everything went well, and Amy Slaton was able to deliver Gage Halterman via C-section without any major complications. 
'1000-Lb Sisters' star says she's not jealous or mad
1000-Lb Sisters fans noticed that Tammy Slaton wasn't that thrilled when she received a FaceTime call from Amy Slaton about Gage's birth. In fact, some felt she seemed rude or even a little combative. 
Some fans speculated that Tammy was feeling jealous of baby Gage, because of the attention he'd receive from Amy. Tammy took to TikTok to explain that she's not upset over baby Gage. 
"I am not now, nor have I ever been, mad at Amy for having a child," said Tammy. 
"Why would I? If you think about it, he was born in November. That's when I got COVID. When Amy was in the hospital, the day she had him, I was sick with COVID and didn't know it," she explained.
"I am not mad at Amy. I am very proud of Amy. I love Amy unconditionally. And baby Gage is my everything. So I'm not now, nor have I ever been, mad at Amy. I was just not feeling good and didn't wanna talk. And they were pushing me to. They being the producers," Tammy added.
'1000-Lb Sisters' fans have more advice for Amy Slaton
1000-Lb Sisters fans have been taking some umbrage with Amy Slaton's parenting. First, fans pointed out that Amy was leaving her baby on dirty linens while visiting her sister. 
Other users have pointed out additional photos since the linens incident of baby Gage surrounded by dirty environs. One Redditor circled trash and a variety of photos, asking Amy to please clean up. 
"Amy! I don't doubt you love this baby… but if you love him, you need to provide a CLEAN healthy home for him!! Please take action now before he's crawling!!" they wrote.
Another user pointed out that Amy was leaving Gage in his car seat, asleep in his crib. They pointed out that this habit can lead to suffocation. 
"The risk is that their head may slump forward to their chest and cause them to suffocate. At a young age they aren't strong enough to pull their own head back up. It can happen without them making any sound… obviously a living nightmare for any parent," they posted.