'1000-Lb Sisters': Fans Are Livid After Tammy Slaton Picks up This Bad Habit
Fans have been rooting for both Tammy Slaton and Amy Slaton on 1000-lb Sisters since season 1. TLC's reality show takes viewers along as the Slaton sisters try to get healthy and lose weight. Over the past two seasons, people have become very invested in Amy and Tammy's health. So, when Tammy posted a TikTok showing off an unhealthy habit, 1000-lb Sisters fans were livid.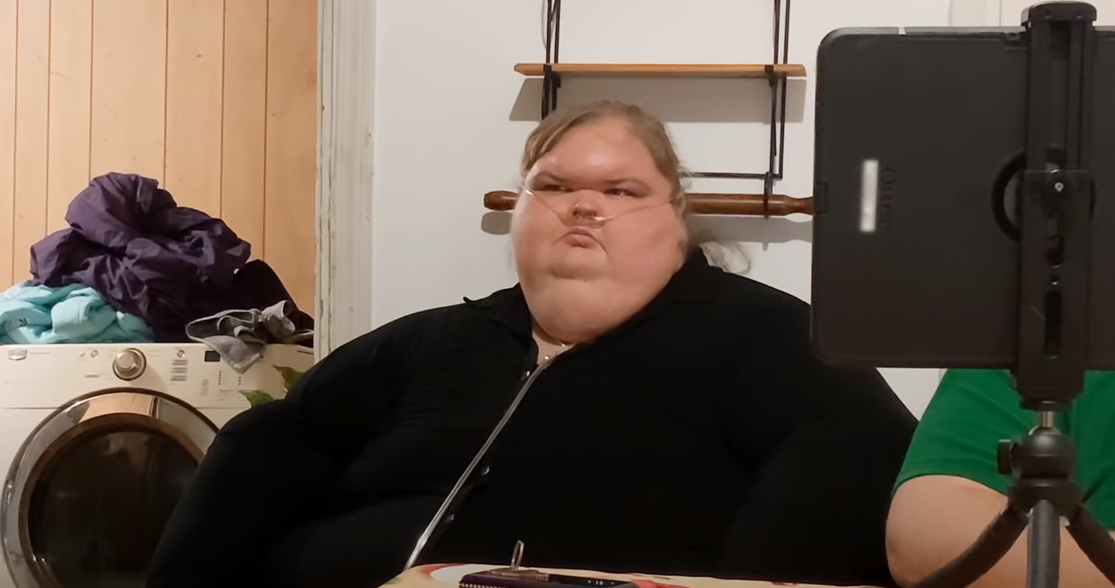 What is '1000-lb Sisters' star Tammy's habit?
Tammy recently uploaded a TikTok that has 1000-lb Sisters fans concerned.
In the video, Tammy stares into the camera as a voice says "Quit smoking weed or die in 30 seconds." Then, she blows out a large amount of smoke as another voice comes on and says "30 seconds, alright, 29 more seconds till I die, I'm so excited."
Fan reactions to Tammy's habit
1000-lb Sisters fans were not excited about Tammy's post and were quick to comment on it.
"Dr. Now is gonna be so mad," one person wrote.
"At this point has she given up?" another person wrote.
"Tammy, you're on oxygen, please," another user said.
"Your lungs are barely on the point of function right now and you think inhaling anything but air is a good idea?" another person said.
"Tammy, now you know you already have enough health problems," one 1000-lb Sisters fan wrote. "What more do you want to have?"
"She's on an oxygen tank and she still chooses to smoke?" one person wrote.
Tammy has been on oxygen since '1000-lb Sisters' Season 2
Tammy's breathing has been a topic of concern for 1000-lb Sisters fans since she revealed she had contracted coronavirus (COVID-19).
"I was in the hospital for just about two weeks. …  I'm doing great. I mean yes, I'm on oxygen," she said in a video. "That's just to keep my lungs sturdy, strength — I won't be on oxygen much longer. I was on 15 liters of oxygen and now I'm on three."
Since then, Tammy has had oxygen tubes in her nose in the majority of her videos. She recently updated 1000-lb Sisters fans on how her breathing struggles were going. When a fan commented on a TikTok where she wasn't using her tank and asked if she was off of the oxygen, she responded.
"No not completely," she answered. "I have it incase I do need it, but right now I'm good. Dont have it on. Yea just as needed."
Even though Tammy appears to be doing better, fans don't think it's a good idea to for her to be smoking.
'1000-lb Sisters' Season 3
1000-lb Sisters Season 3 has already begun filming after the season was announced in March.
"Tammy and Amy Slaton have captivated us with their fun-loving personalities, heartfelt challenges, and uplifting victories," Alon Orstein, SVP Production and Development at TLC said, according to Deadline. "We admire their genuine, evolving journeys and we are rooting for them as they pursue paths toward healthier lifestyles."
So, fans will get to continue following Tammy on 1000-lb Sisters Season 3 and watching her health journey to see if the smoking becomes a further detriment to the reality tv star's health.
RELATED: '1000-Lb Sisters': Tammy Slaton Has a New Boyfriend and It Might Mean the End of Her Weight Loss Journey