'1000-Lb Sisters' Fans Slam Amy Slaton and Tammy Slaton's Mom — 'She Is a Horrible Person'
1000-Lb Sisters stars Tammy Slaton and Amy Slaton have a somewhat difficult relationship with their mother, Darlene. Much of that is based on how they were raised and what they faced in their childhood, but it also stems from how Darlene behaves even now. Fans are looking back on the Slaton sisters' interactions with Darlene, and are calling the 1000-Lb Sisters' mother out for her behavior on the hit TLC show.
Tammy Slaton and Amy Slaton's mother is brusque at dinner
RELATED: '1000-Lb Sisters' Season 3: Tammy Slaton Spotted Filming at Mexican Restaurant, Bariatric Center
During 1000-Lb Sisters Season 1, Amy Slaton and Tammy Slaton go out for dinner with their mother, Darlene. For Tammy, this was a big deal — it's her first time out of the house in six years. Tammy was anxious about dining out in public for the first time in a long time.
Darlene watched Tammy Slaton approach with a critical, judgmental look on her face, including a distinct frown that rarely if ever seems to leave.
"I know when we came in, Tammy was having a hard time. But it would have been nice for our mom to say, 'Are you okay? Do you need anything?' But really she was just sitting there being nonchalant about the whole ordeal," Amy Slaton pointed out.
"Growing up we didn't get very much attention, we didn't get very many hugs," Tammy Slaton told cameras.
"I'm not saying our mom didn't care. I'm just saying she didn't know how to show it. I'm thinking that her family didn't know how to show it," Amy Slaton explained.
When Tammy explained she intended to get surgery, her mother said she doesn't think it will happen for either of them.
"I don't think you make it, I think you're going to chicken out," she said. "You don't have the willpower."
"Tammy gives up a lot. If she sees that she doesn't think she's gonna make it she just gives up. She don't take after me, I'm a fighter, I've raised five kids. So that's kind of her fault," Darlene told 1000-Lb Sisters producers.
'1000-Lb Sisters' fans call out their mother for her comments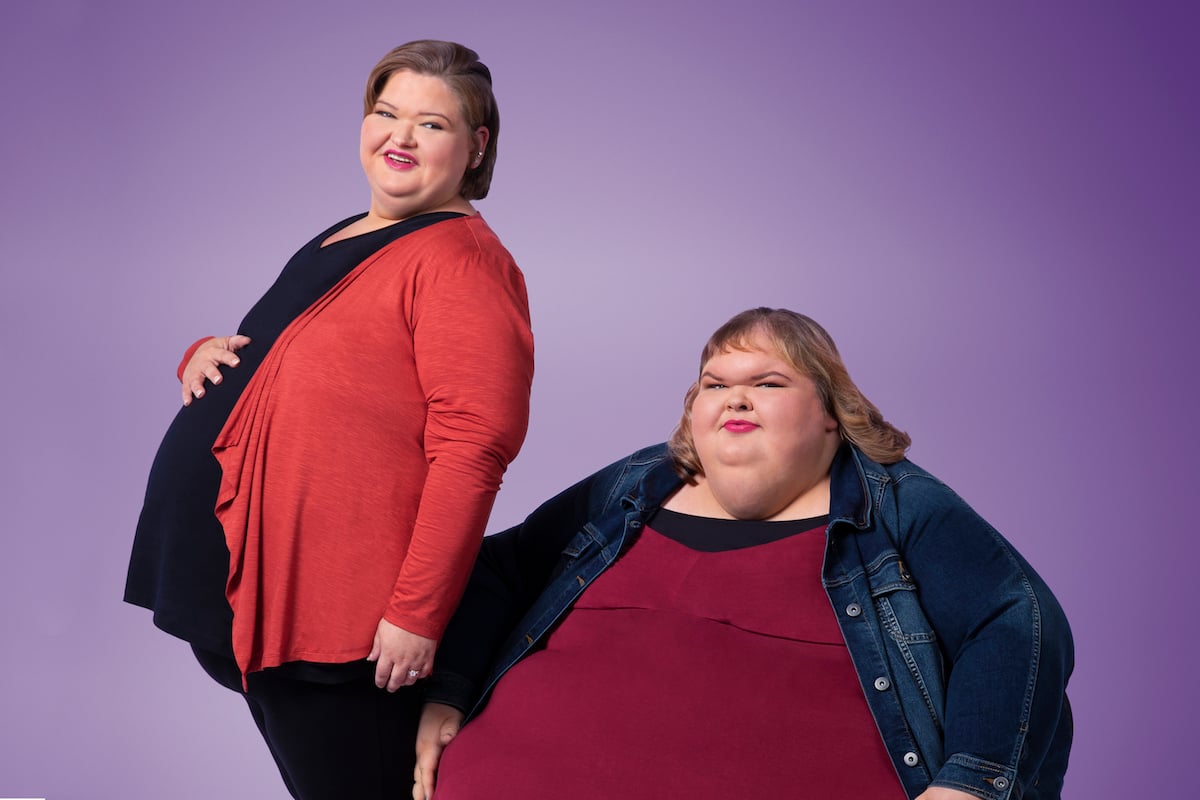 1000-Lb Sisters were not impressed with Darlene's reaction to her daughters' announcement. Many felt that she was cold and unaffectionate with Tammy Slaton and Amy Slaton.
"Wow… their mom is terrible. She raised them this way, and acts disgusted by them. I'm glad the sisters have each other because their mom definitely doesn't care," wrote a YouTube commenter.
"I'm not a fan of their mom. The way she looked at Tammy when she sat down was so judgy. No sympathy or compassion for her at all when she played a big role in this. And looking at them with disgust when they were eating the burgers too like she's mean," added another.
"She is a horrible person and I feel so bad for Amy with how much she wanted a relationship with her and how cruel and cold she was about it. I feel for Tammy, too," opined a Redditor.
Other fans pointed out that it's no wonder that Amy Slaton often has to be Tammy Slaton's only cheerleader or source of major emotional support, given their mother's behavior.
'1000-Lb Sisters' stars' mother refused to go wedding shopping
1000-Lb Sisters Season 1 also featured Amy Slaton planning a more elaborate wedding to replace the courthouse marriage they had done. When Amy Slaton suggested that Darlene, her mother, should take her down the aisle, her mother said no.
"No, I don't think so!" she replied incredulously. "You can either get Frank, or you can get your brother."
Amy then asked her mother if she'd like to go dress shopping with her — clearly an attempt at creating a bonding experience so Amy could share an important piece of her life with her mother.
"No! No you get Barb to go with you and it's a lot easier for her," said Darlene.
"Well I mean, you're my mom," replied Amy Slaton.
"I know, but it's a lot easier for them to do it than me. You know I don't like shopping," Darlene added.
"My mom refused to go wedding dress shopping, which kind of hurt me, because that's something for a mother and daughter," Amy told producers. "And hopefully at least my mom will come to my wedding."