'1000-Lb Sisters': Fans Slam Amy Slaton For Baby Photos
Amy Slaton and Michael Slaton of 1000-Lb Sisters have welcomed a baby boy into the world. Slaton was worried about her pregnancy, largely because of possible health complications following surgery. Now that she's had a chance to hold her son, she's over the moon. However, some netizens have been lashing out at Slaton for photos she posted of her son that they take umbrage with.
'1000-Lb Sisters' star Amy Slaton was anxious about birth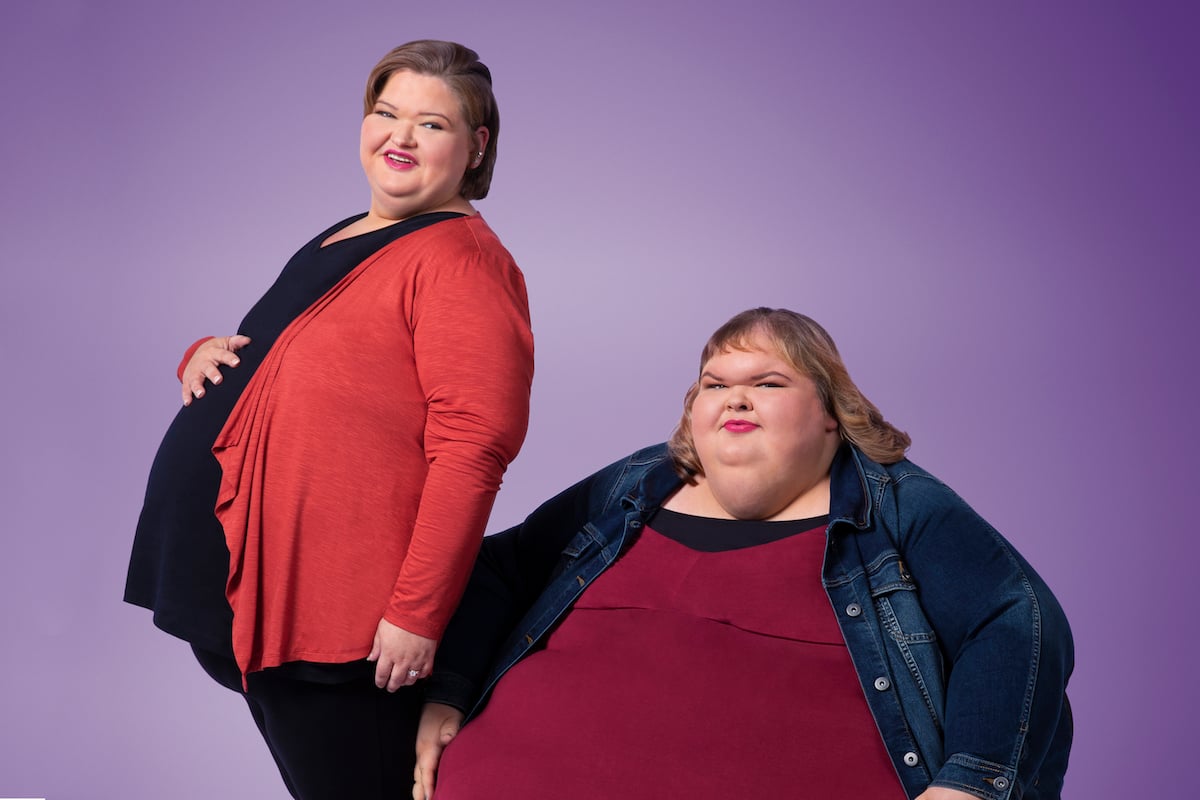 1,000-Lb Sisters star Amy Slaton had reason to be anxious about her pregnancy. She received the news that she was pregnant shortly after receiving bariatric weight loss surgery. For Slaton, this was somewhat stressful news. 
She was excited at the possibility of having a child — Slaton knew she wanted to be a parent for quite some time. However, doctors told Slaton it would be best to wait at least two years before getting pregnant after her surgery. Slaton's pregnancy came only four months later.
"I know, it's like, I'm scared as hell, because it was only four months ago [that I had] my surgery and now I'm pregnant," Slaton said on the show. Her sister Tammy experienced her own slew of negative emotions at the news, including anger, due to her concerns about Amy's health.
"When Amy told me she was pregnant, I didn't know really what to say, other than like, 'Really? Are you freakin' serious? You know you're not supposed to be pregnant right now,'" Tammy Slaton said during a talking head. 
"I mean, don't get me wrong, I want y'all to have kids, but it's too soon," she told her 1000-Lb Sisters co-star at the time. 
However, she later told People that she's happy for her sister, given that everything worked out just fine in the end. 
"I'm happy she got pregnant because it was the one thing she most wanted in life," she explained.
Amy Slaton welcomed Gage Deon Halterman
Luckily, Amy Slaton's fears didn't come to pass, and she gave birth to Gage Deon Halterman in November 2020. Gage weighed in at 5 lb. 6 oz., and was 17.5 inches long. 
During a March 1 episode of 1000-Lb Sisters, Amy Slaton held her baby for the first time. She described the moment as surreal, and called her baby perfect. 
"Holding Gage for the first time felt surreal. My heart just melted. He was so perfect. His little fingers, his toes," she told producers.
"He's so small. I wanna see how much hair you got. Oh my God, he's got so much hair, and it's curly-ish," she said after cradling Gage. 
'1000-Lb Sisters' fans slam new mother 
Although fans are happy that the 1000-Lb Sisters star was able to give birth to Gage without any major problems, they are slamming Amy Slaton for recent baby photos she uploaded. 
Notably, fans pointed out some photos Amy Slaton uploaded on March 2, 2021 to her Instagram. They featured Gage laying on some dirty bedding and pillows. Fans appreciated the photos and mentioned how cute Gage was, but they asked Slaton to use cleaner linens with her baby. 
"Those pillows are filthy! Please please get some clean ones think of your babies health!" wrote one Instagram user.
"They didn't even bother to clean up the house before leaving for the birth so why would we expect them to clean now?" asked one user on Reddit.
"The photos made me so upset. … There were pictures with trash in the background. Clean your house up, so that kid has some clean air to breathe. It's okay if they want to live in filth but now that you have a baby just try to do better," added another Redditor.
Amy Slaton has since said that was her sister's bed, in her sister's house, not her own.