'1000-Lb Sisters': Fans Still Can't Get Over Tammy Slaton Only Brushing Her Teeth Twice a Week
Tammy and Amy Slaton of 1000-lb Sisters have been on a journey to lose weight and get healthy. Because of their size, there are a lot of things that the Slaton sisters cannot do. In the second season of the TLC show, Tammy revealed that she only brushes her teeth a few times a week. Even though season 3 has already premiered, fans are still stuck on this bit of information from last season.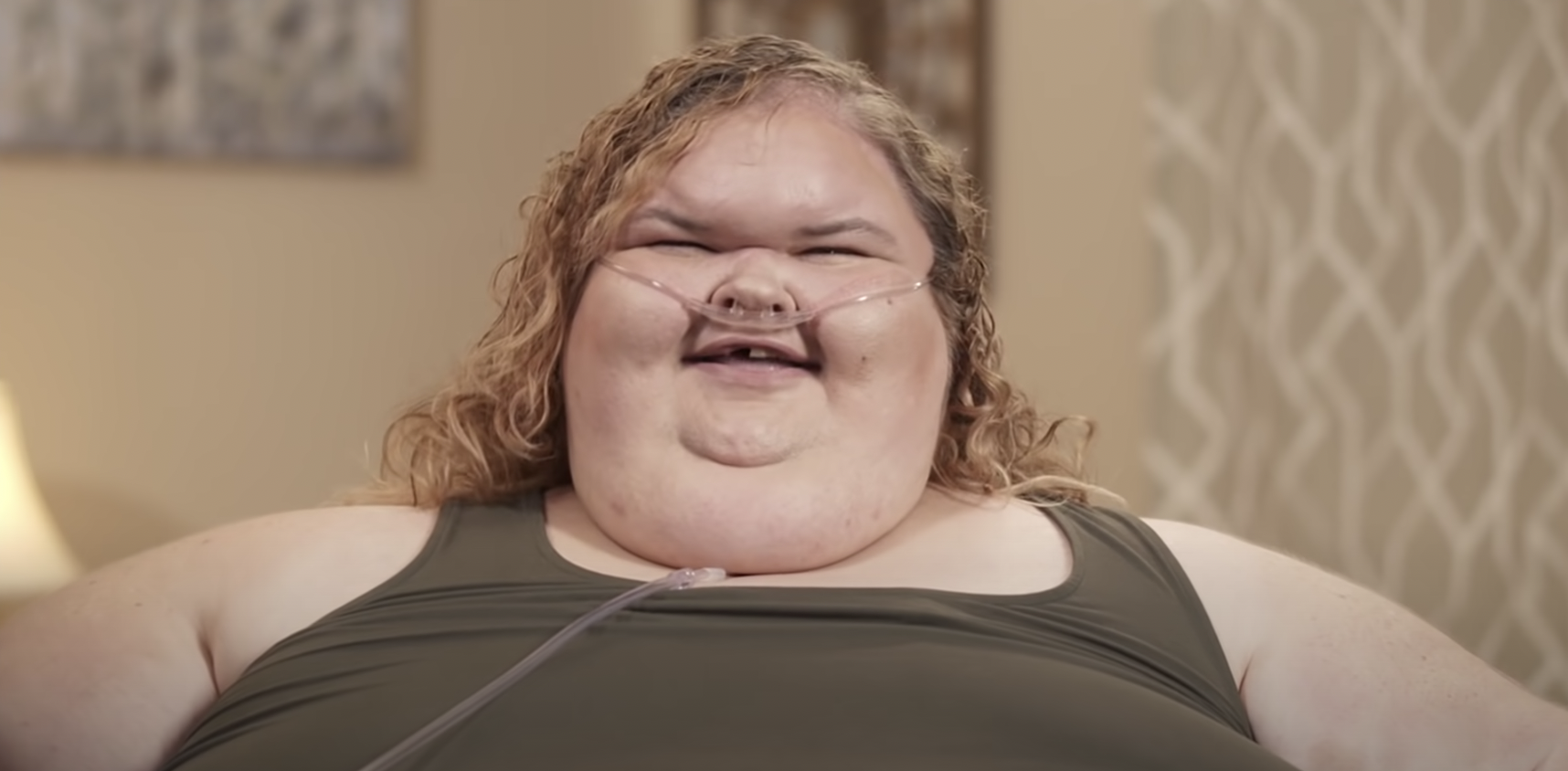 '1000-lb Sisters' star Tammy Slaton admits to rarely brushing her teeth
The drama around Tammy's teeth started when Tammy was preparing for her ex-boyfriend, Jerry Sykes, to visit. In preparation, she wanted to see if she could get her teeth fixed as a fall in the lunchroom when she was younger caused her to lose three teeth.
While at the dentist, Tammy was asked how often she brushes her teeth.
"I try to at least twice a week. I should be doing it every day, but…," she said.
"To be honest, we should be doing it twice every day, so we're gonna work on that," the dentist responded. "No pressure, no judgment, anything. We're just gonna say, 'You know what, we're just trying to get things on a better track."
Fans are disgusted
Fans still can't believe how little Tammy brushes her teeth.
"Also, she was surely lying," one fan wrote on Reddit. "That's like when the dentist asks how often we floss. Everyone lies… so if she said twice a week it likely means twice a month."
"When I heard that, did you know how FLABBERGASTED I was??" one person said. "I am 23F. I brush twice a day. I floss daily. Would you believe that I still had THIRTEEENNNN CAVITIESSS??? Ugh, I wanted to die in that dental chair. And Tammy is only brushing twice a week, with no cavities. Nada."
"I might be misremembering but I think she said she TRIES to do it twice a week," another person wrote. "So it's likely way less even."
"Her mouth must be full of bacterial ruin, plus any decay and or plaque," another user added. "She needs to brush only the ones she wants to keep."
Tammy and Amy Slaton in '1000-lb Sisters' Season 3
Though there has been no discussion of Tammy's teeth in season 3, Tammy has tried to make progress on some of her other bad habits. She went to rehab in the first episode in order to quell her food addiction. However, as soon as she began making progress, she decided she wanted to go home.
"I know I'm supposed to lose 100 pounds, but 60 is a great start," Tammy told the cameras. "I've been here long enough, I've seen what to do. I just gotta do it."
Amy has also been trying to combat some of her bad habits. After she gave birth to Gage, she paused her weight loss journey and even gained some weight back. In the season premiere of season 3, she joined a workout class for moms to try and get back into exercising.
1000-lb Sisters airs Mondays at 10 p.m. ET on TLC.
RELATED: '1000-Lb Sisters' Season 3: Fans Are Already Sick of Tammy Slaton After the Premiere