'1000-Lb Sisters': Why Fans Think Michael Halterman Is the Husband of the Year
'1000-lb Sisters' star Amy Slaton and her husband Mike Halterman have become a fan-favorite couple on TLC. Fans can't get enough of the way Halterman treats Slaton.
 1000-lb Sisters mostly centers around the relationship between Tammy and Amy Slaton. But another relationship that is showcased on the TLC reality series is the one between Amy and her husband. 1000-lb Sisters star Michael Halterman has become a fan favorite on his own. He doesn't say much on the show but fans have been commending him for how he treats Amy.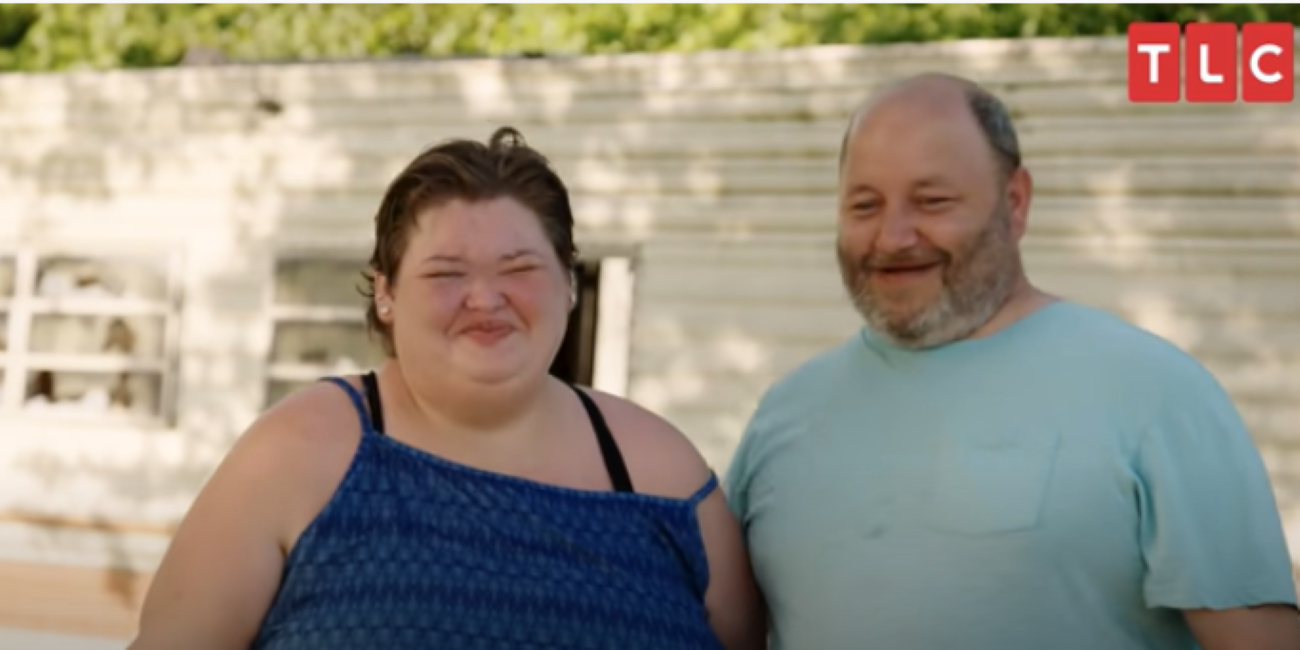 Fans love Michael on '1000-lb Sisters'
Because Tammy is not able to walk for long distances or do many things on her own, Amy has had to be somewhat of a caregiver for her big sister. For a while, Tammy lived with Amy and Halterman and the couple did all the shopping for Tammy. Fans recently commended Halterman for everything he has done for both Amy and Tammy.
"I have to give it to Ole Michael," one fan commented. "He is there every step of the way as he is supposed to. But my heart does pour out to him for having to do a lot for his sister-in-law Tammy!"
"I agree, he's a lovely person always ready to help and never moans," another person wrote.
"He's a great, supportive husband," one person said. "He and Amy are so cute together, and sweet to each other."
"Agree," one user wrote. "Has anyone else seen the way he looks at Amy? He has so much love for her."
How did Mike and Amy meet?
Amy and Halterman have known each other for a long time. They grew up in the same hometown of Dixon Kentucky. They met while they were both attending Union High School. They originally got married on March. 15, 2019.
Tammy didn't attend Amy's first wedding to Halterman. The first wedding was a courthouse ceremony, and Tammy couldn't make it because she was in excruciating pain. According to SoapDirt, she had been taking diet pills that were causing her to have stomach pains. She did, however, make it to Amy and Halterman's vow renewal that was featured in season 1 of the show.
Michael and Amy had their first child on '1000-lb Sisters'
Halterman and Amy had wanted to have children for a while, but it was not possible at the weight Amy was at the beginning of the series. After following the doctor's plan, Amy was able to lose enough weight to qualify for bariatric surgery. Afterward, Amy's doctor advised her not to get pregnant right after surgery, however, she and did not listen. Luckily, Amy had a healthy pregnancy and gave birth to their son, Gage.
'1000-lb Sisters' Season 3
Season 3 of 1000-lb Sisters picks up with Amy still on her weight loss journey, while also trying to parent with Halterman.
"Amy is dealing with her own stress, and while her dreams came true when she became a mom to son Gage, balancing the demands of motherhood with her own weight-loss goals may prove to be impossible," the season 3 summary reads.
On top of her own weight loss struggles, the season 3 promo revealed that Amy also has to deal with some issues in her relationship with Tammy. Will the sisters be able to lose weight and get along? Fans will have to tune into 1000-lb Sisters to find out.
1000-lb Sisters Season 3 premieres on Nov. 15 on TLC.