'1000-Lb Sisters': Is Tammy Slaton Engaged to New Boyfriend? Fans Speculate
1000-Lb Sisters fans are beginning to wonder if TLC star Tammy Slaton is engaged to her new boyfriend, "thebbwKing." After a couple of recent TikToks featured signs of commitment, there are rumors flying. And with Jerry Sykes out of the picture, fans are wondering if they might see "thebbwking" show up during 1000-Lb Sisters Season 3.
Tammy Slaton and Jerry Sykes called it quits
RELATED: '1000-Lb Sisters': Tammy Slaton Admits to Brushing Teeth Twice a Week, Fans Shocked
During 1000-Lb Sisters Season 2, fans spent plenty of time with Tammy Slaton and Jerry Sykes. Slaton and Sykes met online, and eventually in person, and things took off from there. However, Sykes was already a married man — something Tammy Slaton knew.
"We are married, but we are not together 'cause he went on that show. He told me if I [file for divorce] he will not sign the papers," Sykes' wife, Kia Russell-Sykes told The Sun.
"I don't think I can forgive him anymore. We have seven kids together. They are upset with him," she added.
Eventually, Jerry Sykes and Tammy Slaton broke off their relationship. This came after an episode of 1000-Lb Sisters in which Tammy Slaton revealed to Sykes that she's pansexual. At first, fans suspected that might have something to do with the couple ending their relationship.
However, Sykes seemed accepting of Slaton's sexuality, telling her that he loves her regardless of her sexuality. Sykes later claimed that he left Tammy because he felt the need to get his relationship with his wife in order, and that he felt guilty about his infidelity.
'1000-Lb Sisters' star has a new boyfriend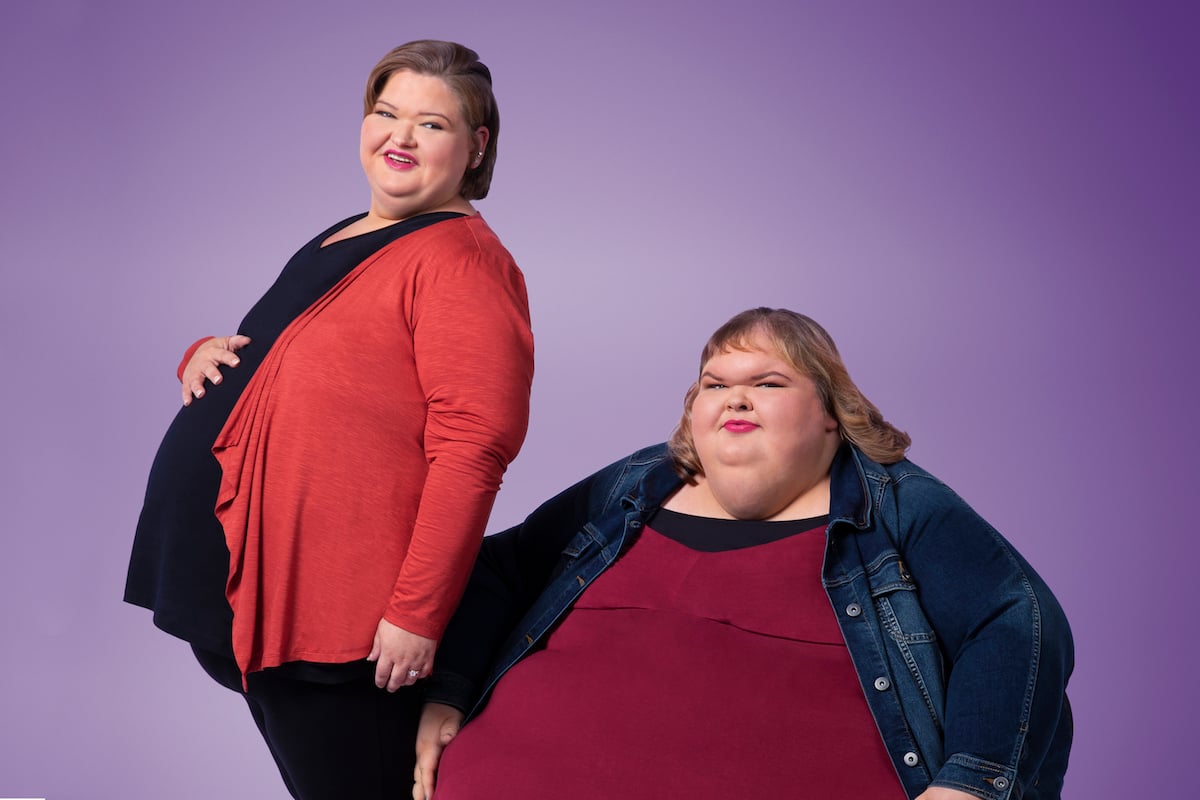 1000-Lb Sisters star Tammy Slaton has since moved on from her breakup with Jerry Sykes — in fact, she's found a new boyfriend entirely, and the two post videos of themselves together on TikTok often.
The man calls himself "thebbwking" on TikTok. He makes it clear through his various posts that he's only interested in women who weigh 300 pounds or more.
"Jerry and I have been over for months now. I've got someone so much better and I'm finally truly happy," Tammy told her Tik Tok fans. It's not entirely clear how long the two have been together.
That being said, Tammy Slaton and "thebbwking" first posted a duet with her new man on May 7, 2021. If we consider early May the start of their relationship, then it's been roughly one month. However, we cannot be sure.
Are Tammy Slaton and 'thebbwking' engaged? 
Tammy Slaton and "thebbwking" recently posted some TikTok videos that have fans wondering if the two have committed to engagement.
The 1000-Lb Sisters star posted a video of her with "thebbwking" on TikTok, over which she wrote, "I'm all his." She captioned the clip with four diamond ring emojis.
A second video uploaded the same day featured four praying hands emojis, four blue hearts, and another four diamond ring emojis.
"Wait, are they engaged or something? Or just trolling?" asked a Redditor.
"Tammy just looking for attention in all the wrong places. Like how does she not see his profile and get a clue?" chimed in another commenter.
"She alluded to it, but nothing's come out. They probably can't say anything cuz it will be spoilers for the new season, which they are filming," opined one user.