'1000-Lb. Sisters': Is Tammy Slaton Single?
There are several interesting shows on TLC making a return this year, and one of them is 1000-lb Sisters. There have been other shows that feature overweight people on a weight loss journey. One of the most popular ones is My 600-lb Life, which has come under criticism multiple times.
Tammy Slaton is one of the sisters on 1000-lb Sisters. In the recent season, she plans to work hard to lose more weight. As it turns out, she has a boyfriend to support her.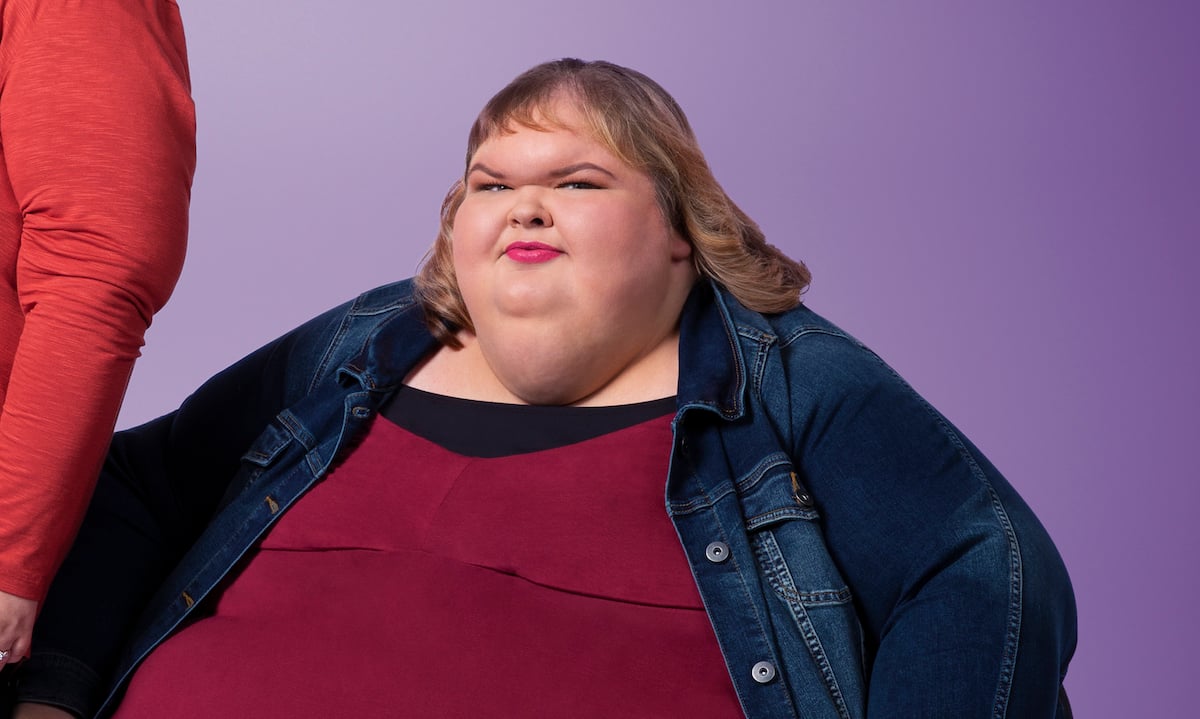 '1000-lb Sisters' is about two sisters losing weight
1000-lb Sisters is a reality series that airs on TLC. It first aired in 2020, and the second season premiered on January 4, 2021. The seasons are short, each one having six episodes. Viewers can catch the season finale on February 8, 2021.
The show is about two women in their 30s. They are the Slaton sisters, and their combined weight is around 1,000 lbs. The premise of the series is that the pair of sisters are trying to lose weight. Since the first episode, fans have become invested in their journey.
RELATED: Former World's Heaviest Woman Reveals What She Looked Like Before-and-After 800 Pound Weight Loss
Related post url: 
The main way they lose pounds is by undergoing bariatric surgery. Another aspect of the series that fans enjoy is the personality of the women. The Slatons have a humorous side to them, and they share an honest relationship.
In the second season, fans got treated with a surprise when the older sister, Amy Slaton, revealed that she is over four months pregnant. One of her motivations to lose weight is that she wants to start a family. Amy Slaton expresses that she is scared yet excited about the pregnancy.
Tammy Slaton is the youngest sister
Slaton is the youngest of the two, and she weighed 605 lbs. during the premiere. According to Stars Offline, she was born in 1988 and is 32-years-old. The TLC star grew up with a single mother, with whom she has a strained relationship. She also has a brother but is very close with Amy Slaton.
1000-lb Sisters portrays Slaton as a regular person and is doing her best to overcome her obstacles. Overall, people should not be ashamed of being overweight. However, obesity can have a negative impact on a person's health.
Experts have linked obesity to the increased risk of getting health conditions like type 2 diabetes and heart disease. Unfortunately, Slaton suffers from such issues. The TLC star uses them as motivation for her weight loss on the show.
During the first season, Slaton managed to lose roughly 50 lbs. Season two shows her with a renewed determination. The star is working alongside her brother to meet her goals.
Tammy Slaton currently is dating someone
In 1000-lb Sisters, viewers learn that Slaton's sister is happily married. Some people may wonder if Slaton is seeing anyone. According to Distractify, she reveals to the audience that she has a boyfriend named Jerry Sykes.
Sykes has a Twitter account where he called her his "bae for life," but not much is known about him. Slaton had met him in Atlanta the previous year and is in love with him. Some fans were quick to congratulate her for her relationship.
"Today is not my first love. I've been with women and man [sic] before I was with Jerry, but I think Jerry's the one," Slaton replied to a fan on Twitter.
However, other fans showed concern over her choice to date Sykes. Someone mentioned that he previously was with four "reality show girls." Even Amy Slaton is worried about his intentions. She wants Slaton to be with someone who will motivate her to lose weight, and Sykes commented that he likes bigger girls.