'1000-Lb Sisters': Here's How Much It Costs to Get Birthday Messages From Amy and Tammy Slaton
Fans are always looking for ways to keep in touch with their favorite tv stars. Cameos have become one of the best ways to do that by allowing people to purchase messages from celebrities. Tammy Slaton of 1000-lb Sisters, along with some other members of the cast, have been using the site to make some extra money. So, how much does it cost to get a Cameo from the cast of the TLC show?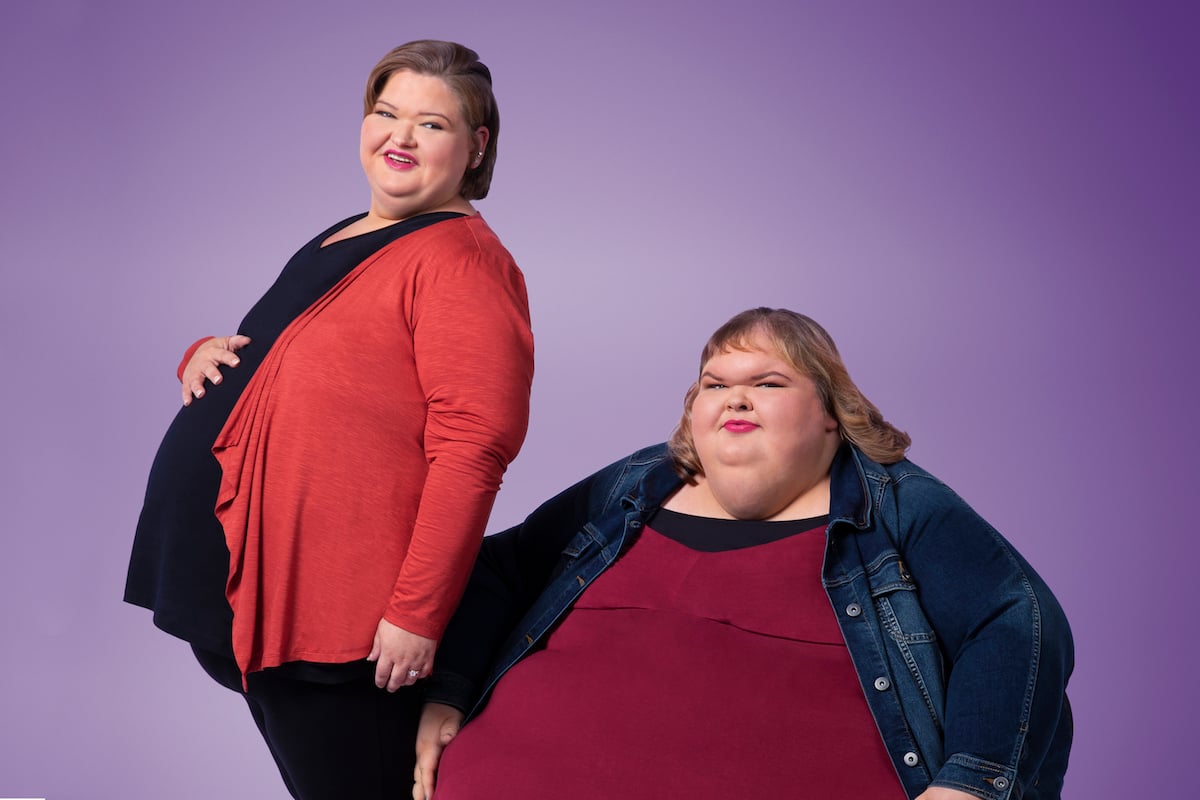 How much does it cost to get a Cameo from Tammy Slaton?
Tammy has currently paused accepting Cameos but previously the star was charging $35 for a Cameo. The reviews for her videos are a bit of a mixed bag.
"Thank you so much Tammy!" one person wrote. "Your cameo was fast and you said everything I asked for. We love you and will continue to cheer you on from the sidelines."
"It was nice," another person said. "She read what I put in there wrong but the recipients were happy."
Most people, unfortunately, have been unhappy with her videos.
"Was worth maybe $5.oo, tops!" one fan wrote. "She didn't mention anything I talked about in the request and never said who it was from (me and my coworkers). Stumbled on her words and said 'I don't know what to say.' And would someone please teach her how to hold a camera! Don't hold it to your waist and don't sit in front of a bright sunny window."
"Extremely low effort," another person wrote. "The video was so dark you could barely see her face. She said my gf's name and happy birthday and that was pretty much it. It was cheap. I guess you get what you pay for."
"That was the worst 35 dollars I've ever spent… she didn't know what to say," one fan wrote.
"Absolutely terrible," another person wrote. "She said one thing I wrote, then said 'I don't know what to say ( even though it was written write there) and ended the video. 20 seconds long, a complete rip-off."
Who else from '1000-lb Sisters' is on Cameo?
Amy Slaton Halterman is on Cameo as well, however she is not taking calls right now. If you want a happy birthday message from a current cast member, both Chris Combs and Dr. Procter are taking requests. A Cameo from Combs' costs $30 and a Cameo from Dr. Procter cost $45. If you want Chris for a marketing campaign, the cost of the Cameo is $145. He also offers 24-hour delivery of videos.
His reviews are much better than his sister's.
"Christopher sent a nice message to my mom for Mother's Day," one fan commented. "She's a big '1,000 lb Sisters' fan. She got a kick out of it."
"Thank you, Chris," one fan said. "Madi loved the video! We can't wait to see more of you on '1000-lb Sisters.' Good luck on your weight loss journey! We are cheering you on every step of the way!"
Dr. Proctor also offers 24-hour delivery of videos, however his videos for marketing campaigns are a little more expensive at $315 per video.
'1000-lb Sisters' Season 3
1000-lb Sisters is coming back for a third season. This season, Tammy, Amy and Combs will all continue on their weight loss journeys. Season 3 premieres on Nov. 15 on TLC.
RELATED: '1000-Lb Sisters': Tammy Slaton Warns Fans of Predatory Scammer Pretending to Be Her and Asking for Money