'1000-Lb Sisters' Season 3: Amy Slaton Says Tammy Slaton Is 'Going Backwards'
The '1000-Lb Sisters' Season 3 trailer features a concerned and frustrated Amy Slaton suggesting that Tammy Slaton is 'going backwards' in terms of her goals.
1000-Lb Sisters Season 3 is on the way, which means fans of the hit TLC show should be gearing up for another drama-filled season with the Slaton sisters. This time around, Amy Slaton is feeling concerned for Tammy Slaton, who she feels is "going backwards" compared to their original plans and goals. To make matters worse, Tammy and Amy are beginning to see cracks appear in their friendship as Amy becomes fed up with Tammy's attitude. 
Tammy Slaton felt frustrated during Season 2 finale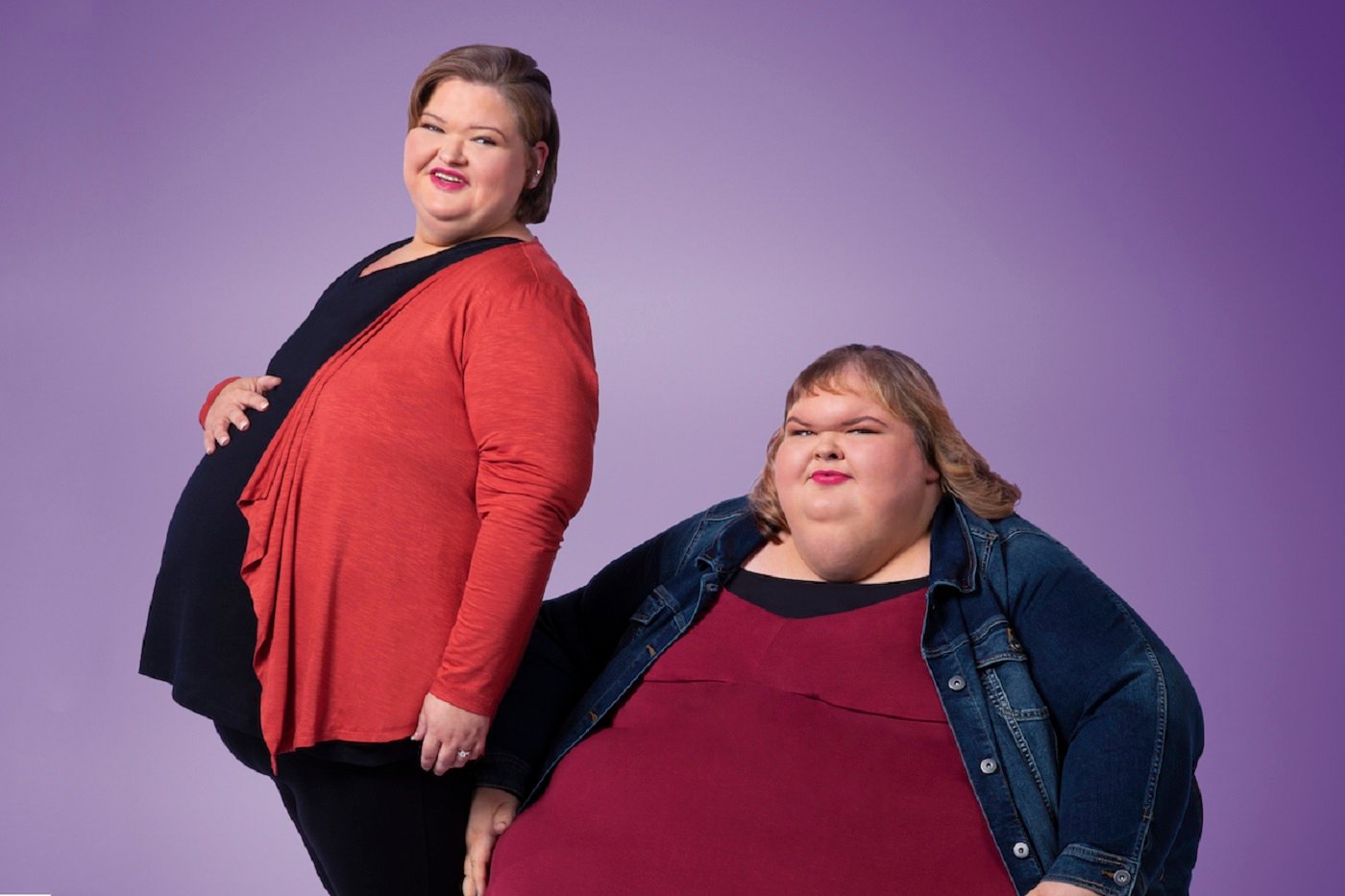 1000-Lb Sisters star Tammy Slaton will be back during Season 3 of the hit TLC show following a Season 2 finale that left her feeling frustrated. During her last check-in with Dr. Eric Smith, Tammy discovered that she had gained 21 pounds. 
Tammy admitted to Dr. Smith that she sometimes felt defeated when it came to eating per his recommendations, and that she occasionally feels like she doesn't see the point. 
"I mean, sometimes I try to eat healthier, and then other days I'm like, 'What the heck's the point?'" she explained before telling Dr. Smith that she "just wasn't doing what [she] needed to do." Dr. Smith went on to ask Tammy how she feels when she slips up. 
"Even more depressed. Because I know I shouldn't sit there and eat it all, but I do, and I don't know how to stop," she replied.
Amy Slaton says she's 'going backwards'
Despite her interaction with Dr. Smith, Tammy Slaton still isn't meeting the goals she's set on 1000-Lb Sisters. In fact, the 1000-Lb Sisters Season 3 trailer features Amy Slaton suggesting that Tammy is moving in the opposite direction. 
"But Tammy's going backwards. … It's like the Titanic, slowly sinking. And there's only so much people can take from her," Amy Slaton says of Tammy during the Season 3 trailer. The trailer shows Amy and her husband trying to help Tammy sit down in a mobility chair. 
"I don't think I'm going to be able to fit," Tammy Slaton says as she tries to sit.
"What are we going to do now?" Amy asks her husband. 
To make matter worse, Amy Slaton is beginning to feel fed up with Tammy Slaton's behavior. Amy will no longer be spending as much time taking care of Tammy, given that she now has baby Gage to deal with. This also means she has much less patience for Tammy lashing out. 
One scene in the trailer features Tammy calling Amy stupid while they sit on the couch. Amy tells her not to insult her, reiterating that she's asked multiple times. Tammy calls her stupid again, and Amy gets up and leaves, audibly and visibly angry. 
'1000-Lb Sisters' Season 3 Tammy Slaton will enter a rehab facility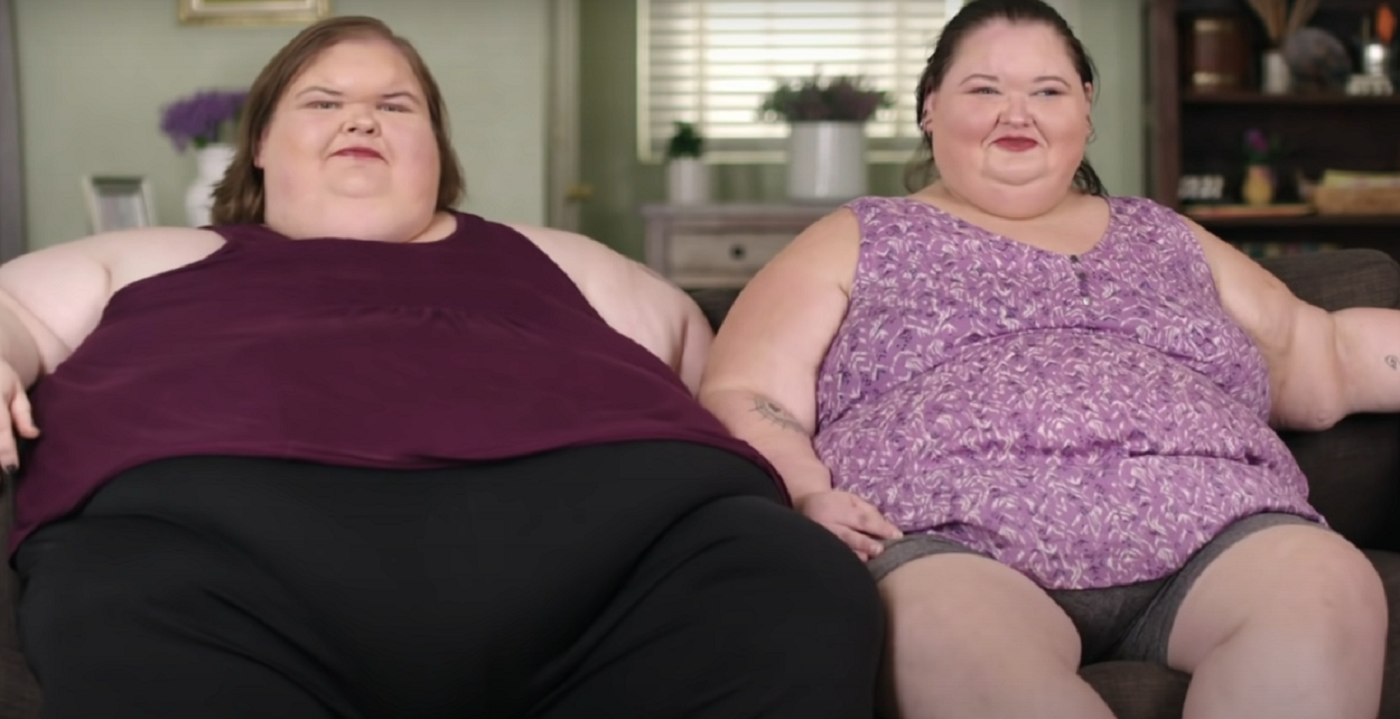 For some time now, 1000-Lb Sisters fans have speculated on social media that Tammy Slaton may have entered a rehab facility of some sort. Now, TLC has confirmed that this will be the case during 1000-Lb Sisters Season 3. 
"With her weight spiraling, Tammy makes the game-changing decision to check herself into rehab for food addiction, but her stay there may be short-lived as she considers the best way to reach her goals," reads the TLC press release. 
How to get help: In the U.S. call the National Eating Disorders Association helpline at 1-800-931-2237.