'1000-Lb Sisters' Season 3: Fans Make Predictions for New Season
1000-Lb Sisters Season 2 came to a close recently. A rollercoaster of a season saw Amy Slaton give birth to baby Gage Halterman. Tammy Slaton dealt with inner struggles and also made some changes in her romantic life when it comes to Jerry Sykes. However, an emotional finale revealed that she's dealing with feelings of pointlessness. Now, fans are wondering if 1000-Lb Sisters Season 3 is on the horizon, and if so, what they might expect to see. 
Tammy Slaton left feeling frustrated during Season 3 finale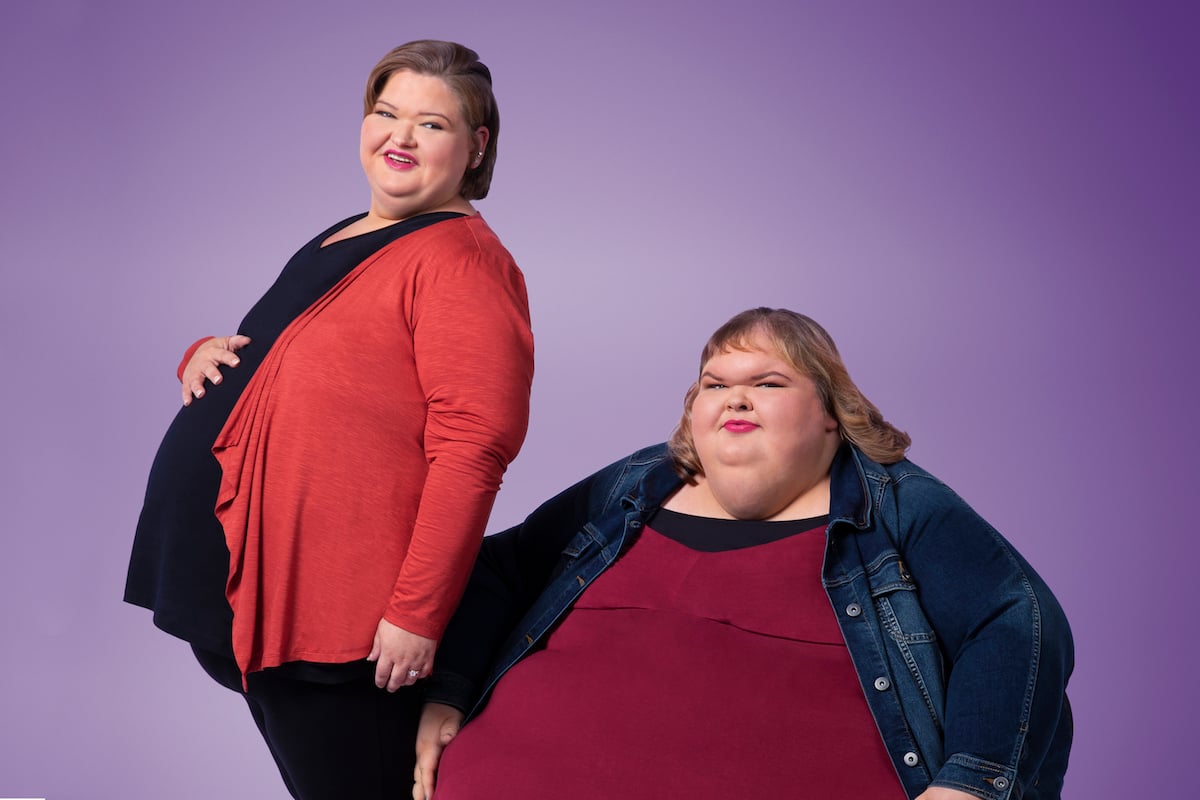 The 1000-Lb Sisters Season 2 finale saw Tammy Slaton and Amy Slaton checking in with Dr. Smith. Tammy Slaton was disappointed to learn that she had gained weight since her last visit. 
"I mean, sometimes I try to eat healthier, and then other days I'm like, 'What the heck's the point?'" Tammy Slaton admitted. Dr. Smith asked Tammy what she feels when she does slip up.
"Even more depressed. Because I know I shouldn't sit there and eat it all, but I do, and I don't know how to stop," Tammy answered.
Dr. Smith pointed out that Tammy should be proud of herself for taking responsibility rather than trying to offload it on someone or something else. He told her that she's taken an important step. 
"I'm really proud of you for the fact that you just admitted, 'I don't know how to stop,' because that's the first step in asking somebody to try to help you learn to stop," Dr. Smith told her.
"You could've blamed [that] you couldn't get out of bed, you could've blamed that you had COVID and you could've blamed that you were in the hospital, and you didn't. And believe it or not, that's a step forward from where you've been in the past. So you just made progress even though your weight went up."
'1000-Lb Sisters': Season 3 petition makes the rounds
Since the 1000-Lb Sisters Season 2 finale, Tammy Slaton has explained that it's not yet clear what the future of the show holds. Tammy is pretty active on social media, including TikTok, where a fan asked what she knows about Season 3. 
Tammy informed the fan that she doesn't have any additional details about 1000-Lb Sisters Season 3. She also explained that even if she did have details, her contract would probably prevent her from sharing them with fans. 
Fans of the show have started a petition on Change.org with the intention of securing a third season for the Slatons. 
"There's an overwhelmingly huge fan base for Amy & Tammy Slaton on 1000-Lb Sisters and we want to secure seasons 3 & 4 to be renewed ASAP. We also would like to see a bigger budget for the show. This is a lot of people's favorite show on television and we are concerned about renewal," the petition reads. Fans can sign it here.
'1000-Lb Sisters' fans speculate on the future of the show
Naturally, fans have a variety of speculations about 1000-Lb Sisters Season 3. Fans have been predicting what the future holds for the Slatons. 
One user predicted that Tammy Slaton would be moved into an assisted living facility for Season 3, and that her relationship with Amy Slaton would change. 
"The season will begin with Tammy in a facility. Amy and Michael will have moved into their new home (stage home provided by TLC). … Amy and Tammy will have a falling out and by the end of the season be almost completely estranged," predicted one Redditor. 
Others felt that the focus of the season would change to Amy, given her new role as a mother for baby Gage. 
"Huge focus on Amy as a new mother. She and Michael will have moved into a new home. S2 felt like her pregnancy was the focal point, Tammy was just an aside," wrote another Redditor.
While it remains to be seen if 1000-Lb Sisters Season 3 will even happen, fans are clearly excited for the Slatons' future.