'1000-Lb Sisters' Season 3: Fans React to TLC's Confirmation
1000-Lb Sisters Season 2 ended recently with some emotional moments for Tammy Slaton. The season also saw Amy Slaton welcoming baby Gage Halterman into the world. When the finale aired, fans started to worry about whether or not they'd see the hit TLC show return for Season 3. Luckily, TLC has officially confirmed that 1000-Lb Sisters Season 3 is on the way, and fans are thrilled.
How '1000-Lb Sisters' Season 2 ended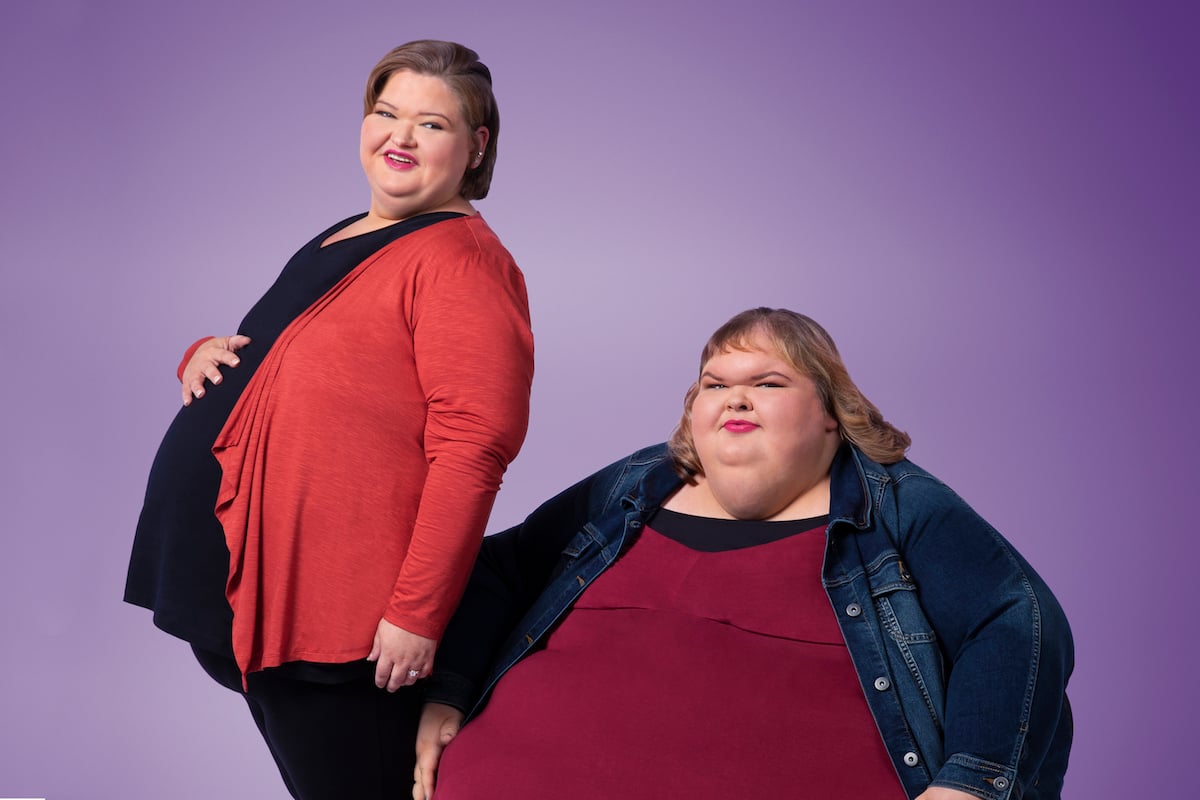 RELATED: '1000-Lb Sisters': Tammy Slaton Fires Back On Jealousy Over Amy Slaton's Baby
1000-Lb Sisters Season 2 was a rollercoaster for both Amy Slaton and Tammy Slaton. Amy and Tammy were both stressed when Amy fell pregnant, given that the closeness in time to her bariatric surgery could cause complications. Luckily, baby Gage was born without major issues.
Meanwhile, Tammy told boyfriend Jerry Sykes that it's time for a break in their relationship — something that some fans may be happy to hear.
However, Tammy's check-in with Dr. Smith did not go as well as she may have hoped. Tammy discovered that she had gained weight since her last check-in, and expressed some feelings of hopelessness.
"I mean, sometimes I try to eat healthier, and then other days I'm like, 'What the heck's the point?'" she asked him. She also admitted that sometimes she just doesn't know how to stop.
"I'm really proud of you for the fact that you just admitted, 'I don't know how to stop,' because that's the first step in asking somebody to try to help you learn to stop," Dr. Smith told Tammy. He then praised her for taking personal responsibility for her actions.
"You could've blamed [that] you couldn't get out of bed, you could've blamed that you had COVID and you could've blamed that you were in the hospital, and you didn't. And believe it or not, that's a step forward from where you've been in the past. So you just made progress even though your weight went up."
TLC announces '1000-Lb Sisters' Season 3
After 1000-Lb Sisters Season 2 ended, fans were worried about the future of the show. The second season almost didn't make it to air at all, so there's already precedent for them to be concerned. Fans even started a Change.org petition to save the show.
Luckily, TLC recently confirmed that 1000-Lb Sisters Season 3 is happening for sure. SVP of Production and Development at the network, Alon Orstein, explained their decision.

"Tammy and Amy Slaton have captivated us with their fun-loving personalities, heartfelt challenges and uplifting victories," wrote Orstein.
"We admire their genuine, evolving journeys and we are rooting for them as they pursue paths toward healthier lifestyles."
Fans of Amy Slaton and Tammy Slaton react
1000-Lb Sisters Season 3 has fans thrilled — especially given that many were concerned Season 2 would be the end of the Slaton sisters' journey with TLC. However, Deadline reports that the show performed well within its time period, finishing in first for its slot among women 25-54, 18-49, and 18-34.  
"Can't wait. I'll get my sodies and snack cakes all set for the premiere," wrote one fan on Reddit, mimicking the Slaton sisters' signature way of saying soda.
Others mentioned how they're hoping to see more of Chris as a main cast member during 1000-Lb Sisters Season 3.
"I truly believe he's going to succeed. Seeing him with the baby was so sweet," wrote one Redditor.
"I hope they choose to focus on Chris primarily and Amy. Tammy is a lost cause I think," opined another Redditor.