'1000-Lb Sisters' Season 3 Spoilers: Will Chris Combs Be Denied Surgery After Season 2 Approval?
Chris Combs quickly became one of the fans' favorite people on 1000-Lb Sisters — viewers enjoy Combs' no-nonsense approach to Tammy Slaton and the process as a whole, and his humorous comments. However, the 1000-Lb Sisters star could be facing some challenges during Season 3. During 1000-Lb Sisters Season 2, Chris Combs' doctor approved him for gastric bypass surgery, but it seems like that might be a question mark during Season 3, and some leaks suggest Chris' doctor denied surgery entirely. 
Chris Combs qualified for gastric bypass surgery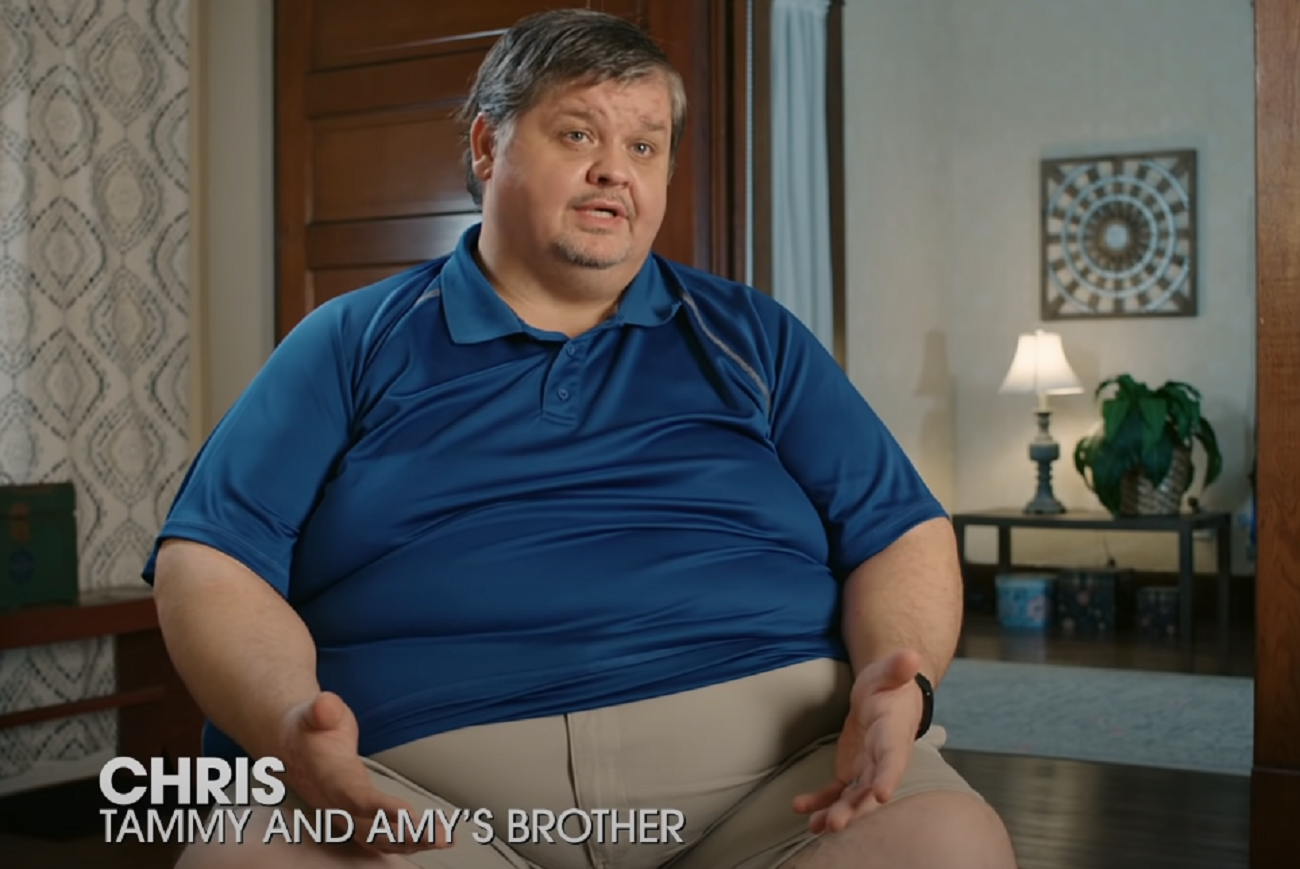 During 1000-Lb Sisters Season 2, Chris Combs worked harder than ever to lose the weight he gained during his stint with COVID-19. On top of that, he made efforts to push Tammy Slaton to lose weight by sticking to her eating guidelines, among other things. 
Ultimately, Chris was approved for gastric bypass surgery at the end of 1000-Lb Sisters Season 2 — a huge win for the TLC reality star. Chris explained that if he's able to get surgery and Tammy Slaton isn't, he plans on going ahead with it regardless. 
For Chris Combs, losing weight matters because of his father's death early in his life. Chris wants to remain healthy and be available for his family as long as possible. 
"The main reason I want surgery is because my dad passed away at age 57. He was between 400-500 pounds. I am 41. I want to be around my family. They are my everything," Combs said.
He went on to add that working at McDonald's made his efforts more challenging because he was accustomed to eating the food around him. 
"At the last doctor's appointment I went in, the doctor said I had to lose 15 pounds. Dieting sucks because I am used to eating everything I cook. I am a manager at a fast-food restaurant, if I am at work, there is food around me," the 1000-Lb Sisters Season 2 star admitted. 
'1000-Lb Sisters' Season 3 spoilers: Chris Combs could be denied surgery
1000-Lb Sisters Season 3 spoilers suggest that Chris Combs may be denied his gastric bypass surgery. The TLC press release teases difficulties that could throw a wrench in Chris Combs' progress from 1000-Lb Sisters Season 2. 
"Meanwhile, the sisters' brother Chris had reached the goal Dr. Smith set for him to be eligible for bariatric surgery but after a setback following a procedure to remove a boil from his leg, he fears he has blown his chances for life-saving surgery," reads the TLC press release. 
Additionally, Soap Dirt reports 1000-Lb Sisters Season 3 spoilers, indicating that Chris' doctor will deny the surgery, and that it could be related to smoking cigarettes. Smoking cigarettes can cause dangerous complications for recipients of gastric bypass surgery, and it sounds like Chris Combs difficulty kicking the cigarette habit could have a drastic impact on his qualification. 
Could this be the setback that Chris will encounter with Dr. Smith during 1000-Lb Sisters Season 3?
Amy Slaton and Tammy Slaton will face their own challenges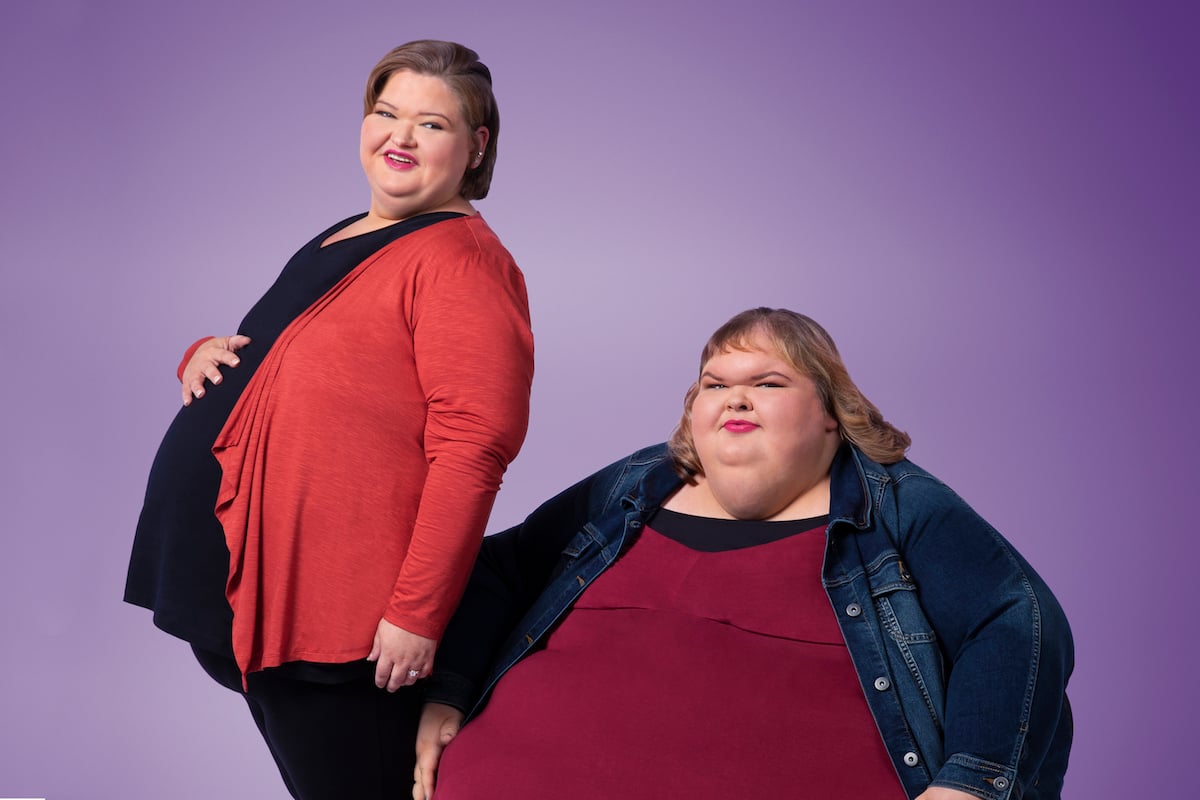 TLC hints that Amy Slaton and Tammy Slaton will have their own hurdles to deal with on 1000-Lb Sisters Season 3. Amy Slaton will be dealing with the stress and challenges of motherhood, and Tammy Slaton will be moving into rehab. 
"With her weight spiraling, Tammy makes the game-changing decision to check herself into rehab for food addiction, but her stay there may be short-lived as she considers the best way to reach her goals," teased TLC.  
"She also appears to be talking to a new love interest, which is cause for concern for her family, as relationships have hindered Tammy's progress in the past."
"Amy is dealing with her own stress, and while her dreams came true when she became a mom to son Gage, balancing the demands of motherhood with her own weight-loss goals may prove to be impossible," TLC added of Amy Slaton.
1000-Lb Sisters Season 3 premieres on November 15, 2021, at 10 PM EST on TLC.