'1000-Lb Sisters' Season 3: Tammy Slaton Says She's Not in a Facility
Since TLC's 1000-Lb Sisters Season 2 ended and Season 3 started filming, fans have been speculating as to what the future holds for Tammy Slaton. Some have begun to suspect that 1000-Lb Sisters Season 3 will see Tammy Slaton in a nursing home or assisted living facility. However, Tammy Slaton has recently gone on the record claiming that she's not currently in a home. 
'1000-Lb Sisters' Season 3 is already filming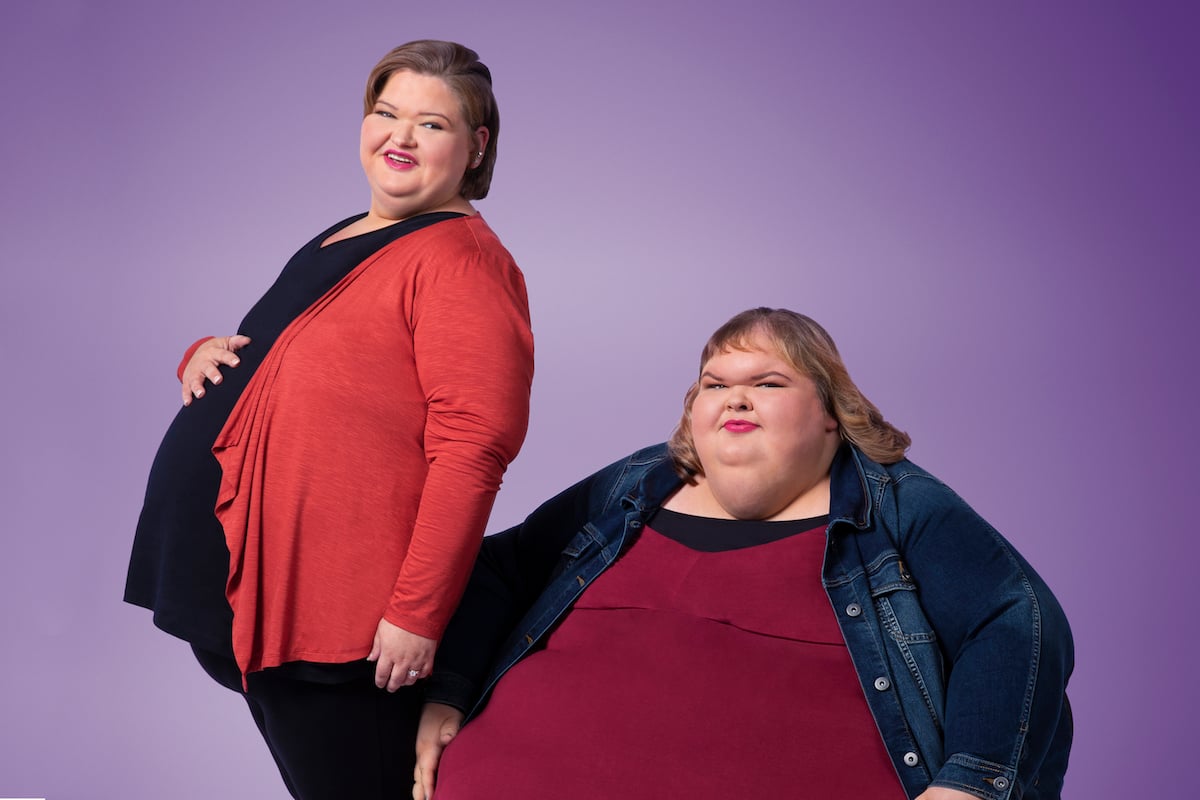 When 1000-Lb Sisters Season 2 ended, there was some uncertainty about what the future would hold for the Slatons as far as their tenure on TLC goes. Fans even started up a petition to get 1000-Lb Sisters Season 3 on the docket. 
Luckily, TLC decided to go ahead with 1000-Lb Sisters Season 3. 
"Tammy and Amy Slaton have captivated us with their fun-loving personalities, heartfelt challenges and uplifting victories," wrote TLC's Alon Orstein.
"We admire their genuine, evolving journeys and we are rooting for them as they pursue paths toward healthier lifestyles."
According to Soap Dirt, Chris Combs accidentally let it slip that Season 3 of the show is already filming. He apparently posted about it on social media before tagging Amy Slaton and Tammy Slaton. 
Tammy Slaton was accused of attacking a nurse
When fans began to speculate on what 1000-Lb Sisters Season 3 might entail, they began to wonder if Tammy Slaton was currently in an assisted living facility. They pointed out her bed, which they thought looked like a hospital bed, as well as the light behind it. 
What's more, there were claims that Tammy Slaton had attacked a nurse — something that 1000-Lb Sisters star has since denied. 
Tammy Slaton took to Instagram to clear the air on the claims, telling fans not to believe everything they hear or read online. 
"Seriously y'all, y'all need to stop believing everything you hear and see online. I would never in 1,000 years hit or kick or bite or throw something at a nurse," Tammy explained on Instagram.
"I'm not claiming to be an angel I'm just saying I would never hit anybody besides family yeah I get an attitude sometimes I'm Human After All no one can be Miss Polly Perfect every second of the day nobody [sic]," added Tammy. 
"I have slip-ups to you know but I would never hit anybody that's ridiculous especially not a nurse or an aide or doctor are people out here to help you at the lowdown ghost in the sorry-a** piece of crap kinda person [sic]," she added.
'1000-Lb Sisters': Tammy Slaton says she's not in a facility
1000-Lb Sisters star Tammy Slaton has also addressed the rumors that she's in a home or facility, claiming that it's not the case.
"She's in a nursing home not her home," wrote a TikTok commenter. Tammy Slaton replied to the comment with a video that a fan captured and reposted to Reddit. 
"I'm sorry to tell you this but you couldn't be more wrong. I'm not in a nursing home. I'm not in a hospital. I am at home," explained Slaton. 
"The reason I'm wearing my mask, you know — COVID? We're filming for Season 3? So I have to wear it," she added.