'1000-Lb Sisters' Season 3: Tammy Slaton Spotted Filming at Mexican Restaurant, Bariatric Center
1000-Lb Sisters fans have been waiting for updates on Season 3, but they've been few and far between. For a time, it wasn't even clear if TLC was renewing the hit show, which features Amy Slaton, Tammy Slaton, and Chris Combs as they work on losing weight in order to undergo bariatric surgery. Luckily, two eagle-eyed fans have spotted Tammy Slaton and Chris Combs filming with TLC on separate occasions — one at a Mexican restaurant, the other outside of a bariatric surgery center.
'1000-Lb Sisters' Season 2 ended with frustration for Tammy Slaton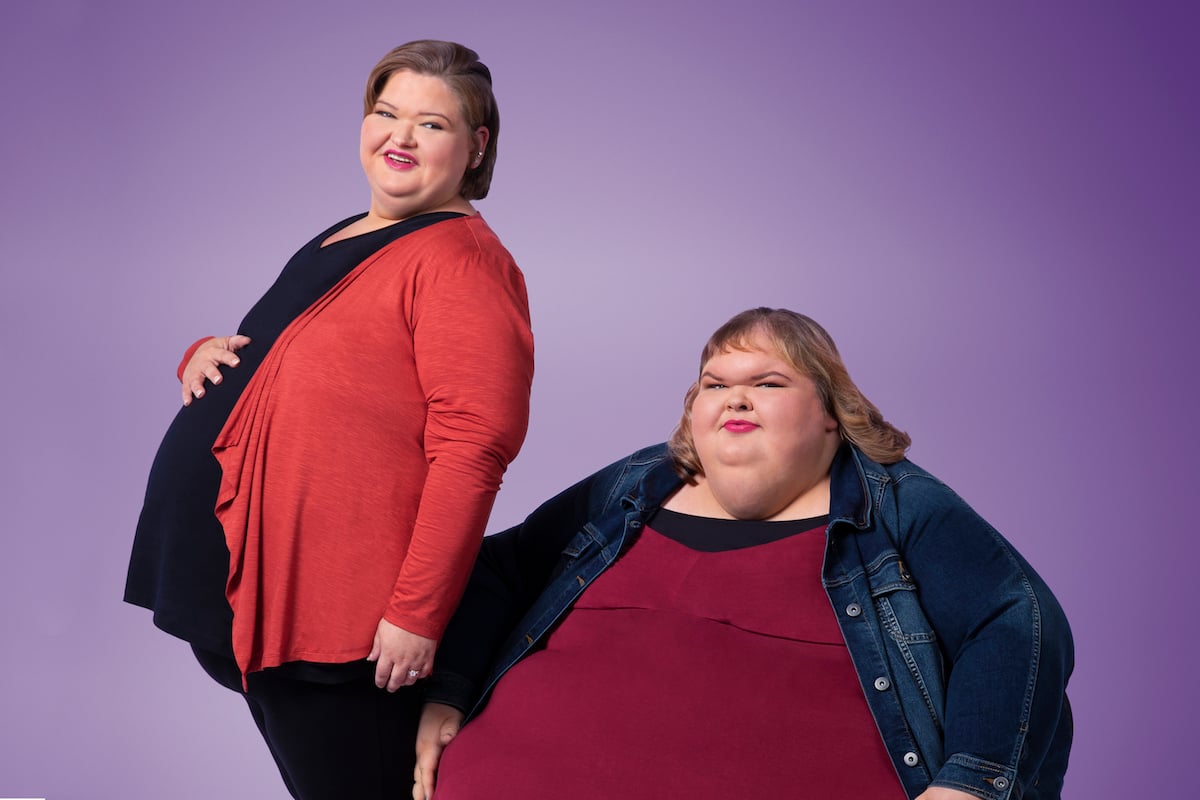 RELATED: '1000-Lb Sisters': Tammy Slaton Admits to Brushing Teeth Twice a Week, Fans Shocked
1000-Lb Sisters Season 2 ended in Tammy Slaton feeling frustrated with her weight. While Amy Slaton was able to undergo surgery, and even have a baby, Tammy Slaton is still working on losing the weight necessary.
What's more, Chris Combs is on the cusp of qualifying for surgery after losing weight alongside his sisters. All of this combined resulted in some feelings of frustration and pointlessness for Tammy Slaton during the 1000-Lb Sisters Season 2 finale.
During her check in with Dr. Eric Smith, Tammy discovers that she's gained 21 pounds. She admits that she does slip up.
"I mean, sometimes I try to eat healthier, and then other days I'm like, 'What the heck's the point?'" Tammy said. When asked how it makes her feel, she replied that it exacerbates her depression.
"Even more depressed. Because I know I shouldn't sit there and eat it all, but I do, and I don't know how to stop."
Chris Combs was no nonsense during Season 2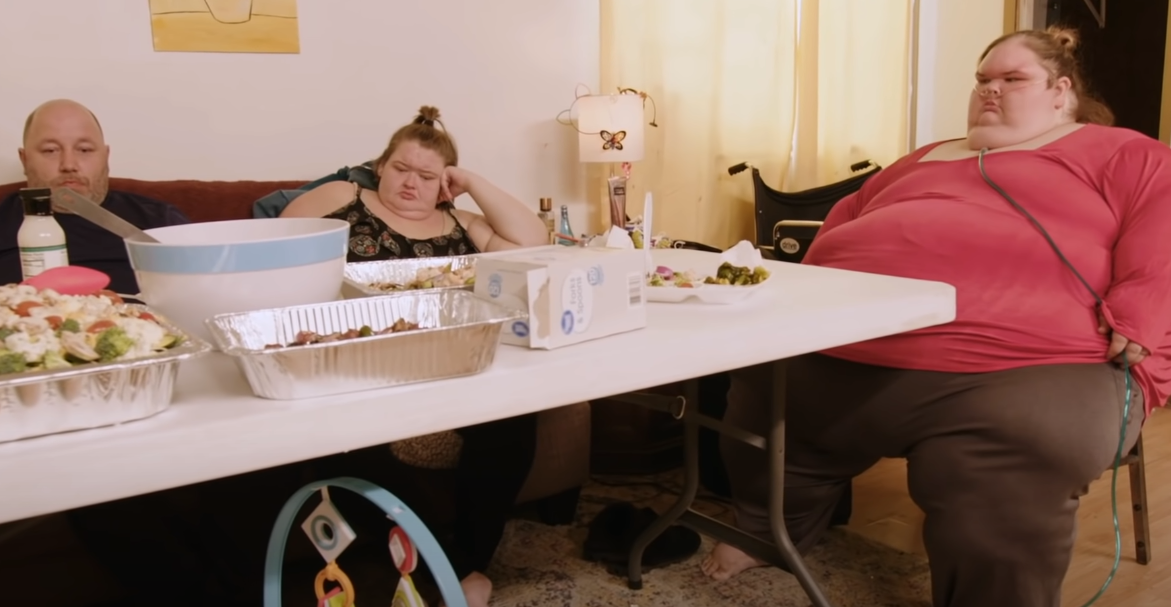 Things got hairy between Chris Combs and Tammy Slaton on 1000-Lb Sisters when he called Tammy Slaton out for not committing to her weight loss requirements.
"We've been doing this diet together for months, and your weight has went up instead of down," Chris confronted Tammy.
"The other day I came in here and he cooked a meatloaf the size of this pan, for you two. … Tammy you got a food addiction, don't sit there and play bullsh*t games with me. He cannot be your enabler," Combs added, referring to Tammy's ex-boyfriend, Jerry Sykes.
Tammy Slaton tried to end the conversation by shutting it down, and Combs called her out again, saying that this is how she always reacts to conversations she doesn't want to have. He then got up and left the house.
'1000-Lb Sisters' Season 3: Tammy Slaton and Chris Combs spotted filming
Since then, TLC has announced that 1000-Lb Sisters Season 3 is underway, to the pleasure of many fans. Two fans have spotted Chris Combs and Tammy Slaton together on separate occasions now, giving some possible hints as to what they might expect for Season 3.
A Redditor spotted Tammy and Chris alongside a TLC film crew outside of a Mexican restaurant they were dining at. It does seem as if Combs is taking up the mantle of assisting Tammy Slaton while Amy Slaton is busy with baby Gage Halterman. 
According to Soap Dirt, another 1000-Lb Sisters fan spotted Chris Combs wheeling Tammy Slaton out of the Georgetown Bariatrics & Advanced Surgical Services center in Georgetown, Kentucky.
This is where Dr. Eric Smith works — it's not clear whether this was a weigh-in, and if it was, how it went, but it could be an indication to fans that Tammy and Chris are working together on losing weight.