'1000-Lb Sisters' Season 3 Trailer: Chris Combs Doesn't Trust Tammy Slaton's Boyfriend Due to Fetish
1000-Lb Sisters Season 3 is slated to premiere on TLC on Monday, November 15, and it's looking like there's plenty of drama on the way. The latest 1000-Lb Sisters Season 3 trailer shows new challenges unfolding between the Slaton sisters as they work through their personal troubles with one another. To make matters more difficult, Tammy Slaton has a new boyfriend that Chris Combs is suspicious of thanks to his weight fetish — Combs sincerely doubts he has Tammy Slaton's best interests in mind.
Who is Tammy Slaton's new boyfriend?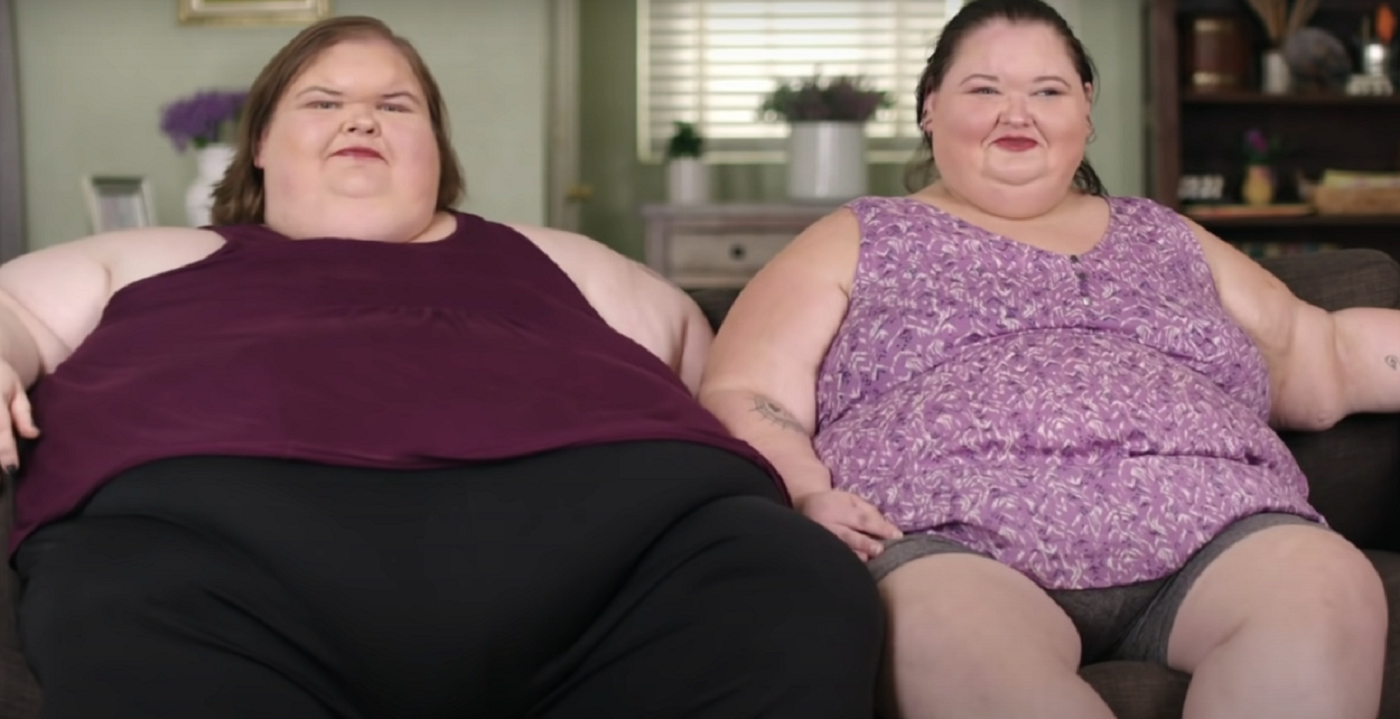 The latest 1000-Lb Sisters Season 3 trailer shows Tammy Slaton discussing her new boyfriend with her family, including Chris Combs and Tammy Slaton. Fans of Tammy Slaton who follow her on social media will already be familiar with her latest beau, Philip, who also goes by "thebbwking" on TikTok. 
Philipp, who has the phrase "300 & Up" tattooed on his neck, posts almost exclusively about how he only pursues women who weigh 300 pounds or more. Philipp and Tammy Slaton appeared in several TikToks together before the 1000-Lb Sisters Season 3 trailer even aired.
At one point, their posts even featured diamond ring emojis, and fans wondered whether or not the two were getting engaged. Many fans voiced concerns that "thebbwking" was simply using Tammy Slaton to fulfill his fetish, rather than caring about her as an individual person.
Some are left feeling that Tammy Slaton's relationship with "thebbwking" is not for the best when it comes to her weight loss goals, as "Mr. 300 & Up" has a vested interest in Tammy maintaining a certain weight.
'1000-Lb Sisters' Season 3: Chris Combs doesn't trust him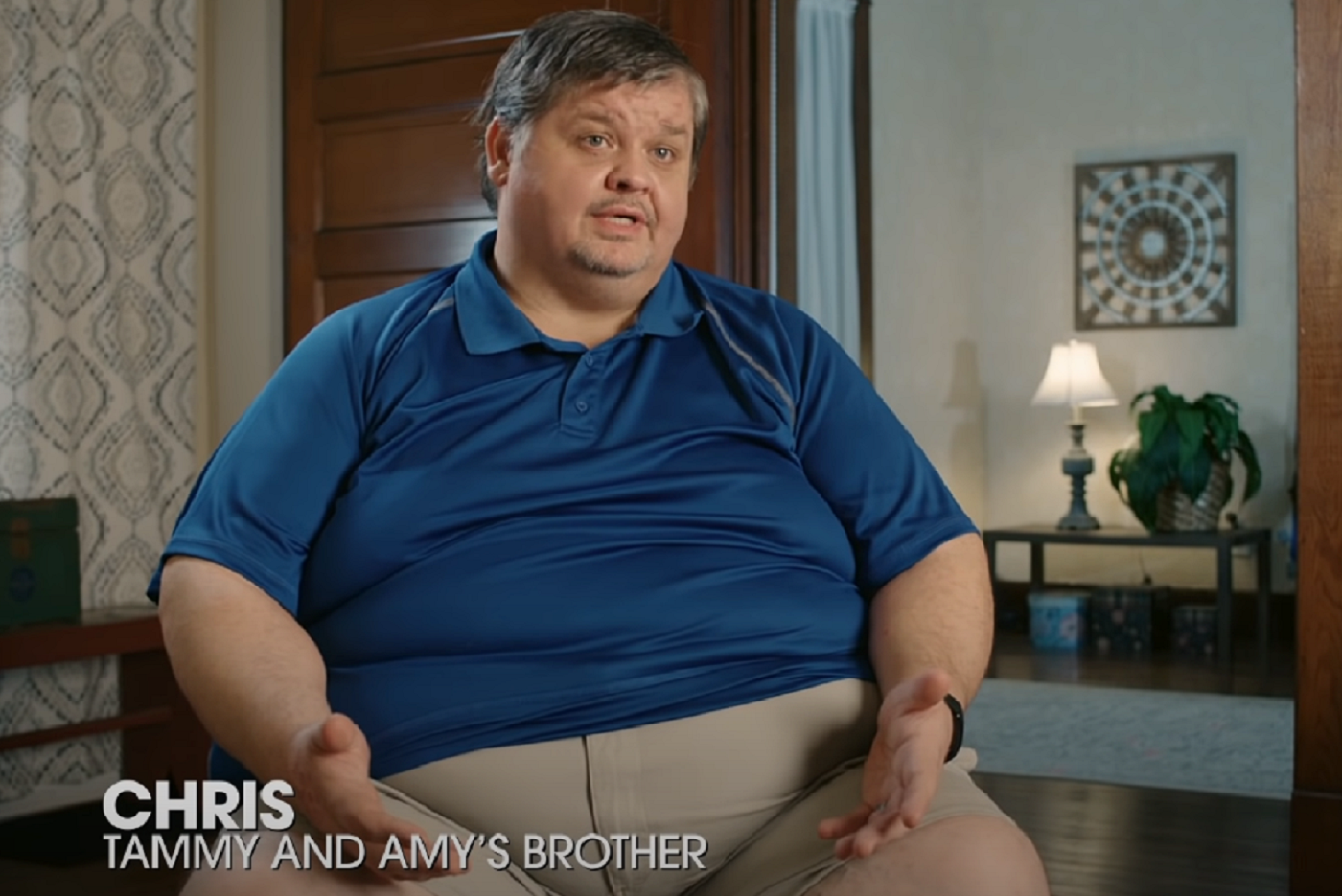 1000-Lb Sisters star Chris Combs is not convinced that Philip has Tammy Slaton's best interests in mind. In fact, quite the opposite.
"My new boyfriend, Phillip, just came to visit me for the weekend," Tammy tells cameras during the season 3 trailer. The trailer cuts to Chris Combs taking a look at "thebbwking" on TikTok and reading one of his posts out loud. 
"If I married you at 450 and you get down to 299 just know am out see ya," reads the post.
"He don't like Tammy, he's got a fetish," Chris Combs tells cameras.
"Are you okay with him walking out of your life if you're under 300 pounds?" Chris asks Tammy.
"Why can't [I just be happy] for once?" Tammy asks in reply. Brittany Combs then asks if Phillip and Tammy are engaged, and the question hangs in the air unanswered. Chris says he hopes not.
Tammy and Amy Slaton are at odds
In addition to concerns over Tammy Slaton's new boyfriend, the 1000-Lb Sisters duo will also have to grapple with interpersonal struggles. Amy Slaton is becoming increasingly frustrated with Tammy's behavior and is fed up with taking care of her sister when she has baby Gage to handle already.
"I'm done. We're moving out. I told her that when I have my son, everything's going to be about him," Amy told producers. "…And there's only so much people can take from her."
The trailer cuts to Tammy Slaton throwing a fit when Amy Slaton interrupts her YouTube video to get her medicine. Later, we see Tammy and Amy sitting on a couch together. Tammy calls Amy stupid, and Amy tells her to stop doing that.
"Stop calling me damn stupid, I'm tired of that s***," Amy tells her. Tammy repeats herself. Amy throws up her arms and tells Tammy she's done, and leaves the couch.
"I don't care," laughs Tammy.
"I told her f****** three times, I'm done!" Amy shouts before the trailer ends.
RELATED: '1000-Lb Sisters': Amy Slaton Once Scammed Fans by Faking a Funeral for Tammy Slaton