'1000-Lb Sisters' Season 3: What Happened to Tammy Slaton's Forehead?
1000-Lb Sisters star Tammy Slaton receives plenty of attention from fans of the hit TLC show, for better or worse. While some feel that Tammy Slaton is jealous of Amy Slaton and her progress, others beg to differ entirely — including Tammy.. Meanwhile, Tammy Slaton has recently announced that she has a new boyfriend, appearing with him on her very active social media accounts. Given how frequently some fans see Tammy online, they've begun asking about her health and lifestyle, including some wondering what happened to Tammy Slaton's forehead.
'1000-Lb Sisters': What happened to Tammy Slaton's forehead?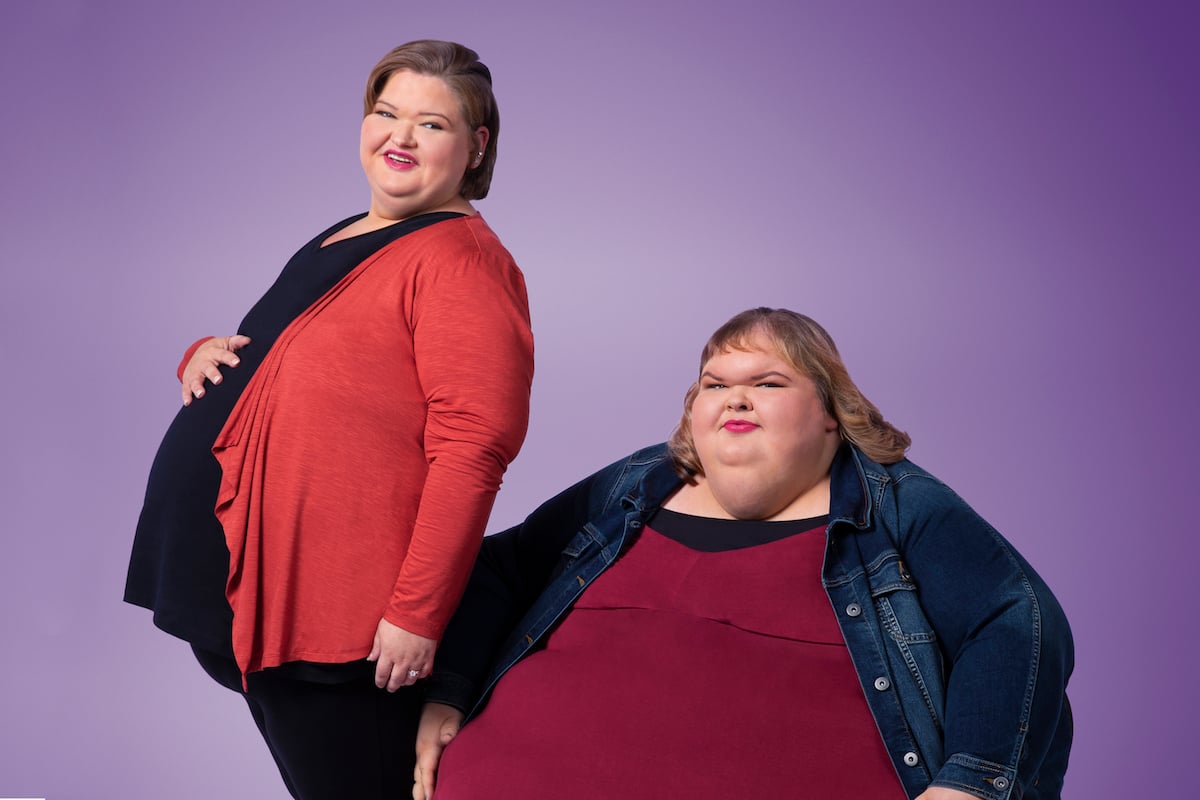 RELATED: '1000-Lb Sisters': Tammy Slaton Tells Fans She's Better than Amy Slaton
1000-Lb Sisters stars Tammy Slaton and Amy Slaton have visited doctors to investigate a variety of ailments throughout their time on the TLC reality show. One such visit involved Tammy seeking an answer on what's happening to her forehead. 
Viewers of the show may have noticed that Tammy Slaton's forehead sported a bulge in the past, at times extending outwards roughly as far as her nose. Luckily, Tammy was able to find an answer while visiting a doctor.
She was informed that her forehead bulge was something called a fat socket. Essentially, her body had begun storing excess fat in other places, including the fat deposits in her forehead. The doctor said that as she lost weight, Tammy Slaton's forehead would lose its bulge.
Recently, Tammy's social media uploads have fans speculating about her weight loss, in part as a result of her forehead fat socket's smaller size. For fans this is encouraging — they have been rooting for the 1000-Lb Sisters star's continued good health. 
Tammy Slaton has a new boyfriend
1000-Lb Sisters fans will also be excited to hear that there's news when it comes to Tammy Slaton's love life. The star recently revealed that she's in a relationship with a new man.
Previously, Tammy had been dating Jerry Sykes, a married man that many fans weren't convinced had Tammy's best interests in mind. The two split, with Sykes saying he felt guilty about cheating on his wife. 
Now, Slaton is dating a new man — she's been uploading videos to social media of herself hanging out with a fellow who calls himself "thebbwking" on TikTok. His bio on the social media site reads, "here for the ssbbw and bbw the bigger the better Mr 300 and up."
Some fans have suggested that Tammy Slaton's new boo doesn't truly love her for her, but more for her size than anything else. Others have expressed concerns that his interest will result in the 1000-Lb Sisters star slowing down her weight loss.
Is the '1000-Lb Sisters' star living in a facility?
Some 1000-Lb Sisters fans have been speculating on whether or not Tammy Slaton has been moved into some sort of assisted living facility to help with her care and weight loss. Tammy recently announced on social media that this is not the case. 
"I'm sorry to tell you this but you couldn't be more wrong. I'm not in a nursing home. I'm not in a hospital. I am at home," explained Slaton in a video captured and posted to Reddit.
"The reason I'm wearing my mask, you know — COVID? We're filming for Season 3? So I have to wear it," she added.