'1000-lb Sisters': Slaton Sister Amanda Has the Same Married Name as Amy
Find out why '1000-lb Sister' stars Amy and her half-sister Amanda share the same married last name.
1000-lb Sisters stars Amy Halterman and her sister Amanda share more than a sibling bond. The TLC series recently introduced the Slaton's other older sister and fans have discovered she and Amy have the same married name. Here's what we know.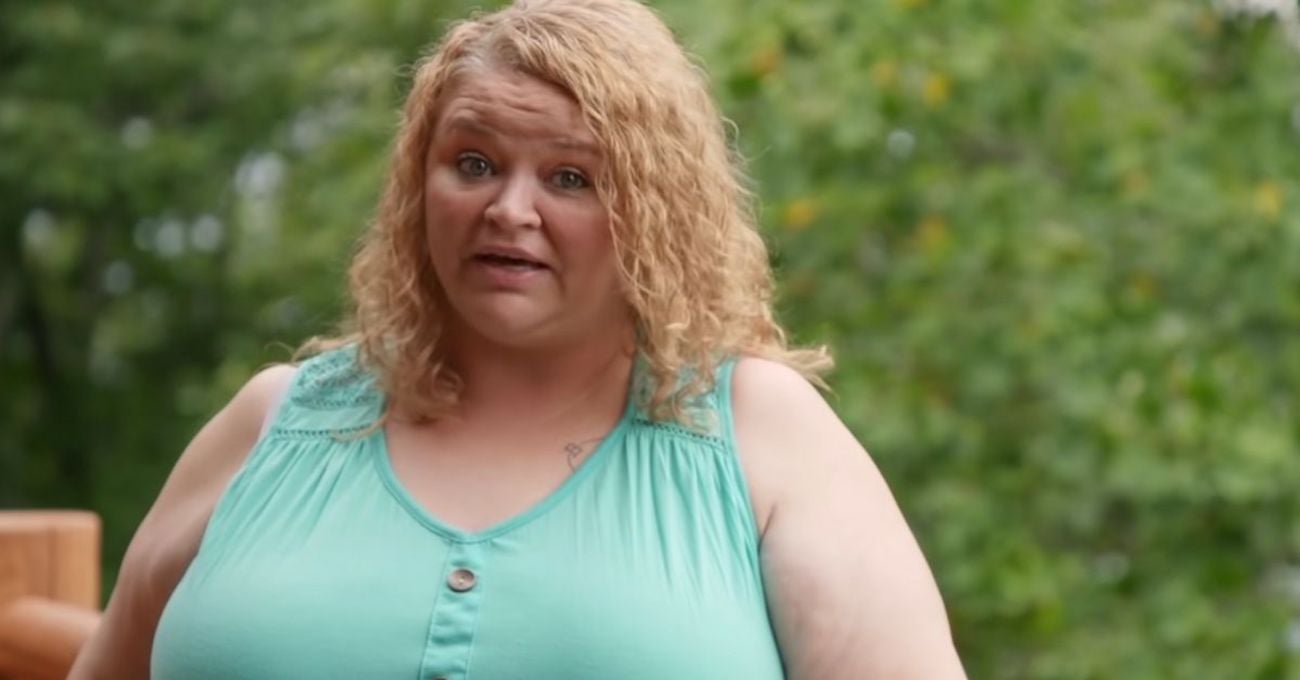 '1000-lb Sisters' Season 3 introduces fans to Amanda 
"Every season, a new Slaton sibling appears," wrote a Reddit user in the 1000-lb Sister forum. The TLC series introduced the Slaton's brother Chris and sister Misty previously. Now, fans have met another Slaton sibling. 
Amanda is Tammy and Amy's older sister. She is younger than Misty, who is the eldest of the Slaton siblings. 
Amanda and Amy Slaton share the same married last name 
According to Instagram, Amanda's last name is Halterman, which is Amy's married last name. Amy and her husband Michael Halterman got married in March 2019. 
According to a fan on Reddit, Amanda's maiden name is Combs — she is Chris' sister, making her a half-sibling to the Slaton sisters.
"[Amanda] is married [to] Michael's brother Jason," they added in a comment. Another fan of the series sourced Darlene's husband's obituary, citing Amy and Amanda's shared last name.
"Survivors include: wife Darlene R., daughter Crystal C., son Wayne R.; 5 Step-Children: Misty W. and husband David, Christopher C. and wife Brittany, Amanda Halterman and husband Jason, Tammy Slaton, Amy Halterman and husband Michael" (via Reddit). This fan thinks Amy met Michael through Amanda and her husband, Jason Halterman. 
Amanda's role on '1000-lb Sisters' 
Amy and Tammy Slaton have been documenting their weight loss journey on the TLC series. After losing the amount of weight suggested by her doctor, Amy had a successful weight loss surgery at the end of 1000-lb Sisters Season 2. 
Tammy Slaton was supposed to join Amy in surgery but did not lose the necessary amount of weight in time. In season 3, Tammy checks in to rehab for an addiction to food and loses weight, but gains it back upon checking out of the facility. Now that her brother Chris has reached his weight loss goals and had the same surgery as Amy, getting Tammy to surgery has become the Slaton family's focus. 
That's where Amanda comes in. She is another Slaton sibling who has had weight loss surgery and someone Amy and Chris hopes can inspire Tammy.
"My sister Amanda has no filter," Amy says in the trailer for season 3. "Sometimes she is a little bit rough." Amy, Chris, and Misty are hopeful Amanda's attitude and success with weight loss will help inspire Tammy to follow in her footsteps. 
'1000-lb Sisters' fans enjoy Amanda on the show 
Amanda is just being introduced in new episodes of 1000-lb Sisters. But according to the trailer for the season, there's still plenty of Amanda to come. 
In one clip from season 3, a fight breaks out between Tammy and Amanda. Fans of the TLC series think Amanda has the "right attitude" when handling Tammy. "Ohhhh I CANNOT wait to see the new sister Amanda come on the show and put Tammy in her damn place," a fan wrote on Reddit. 
"Who knows if Amanda is pleasant but it's refreshing to see someone dish it right back to Tammy," said another comment. "She needs a taste of her own medicine, though from the trailer it looks like even that doesn't teach her much."
Watch new episodes of 1000-lb Sisters every Monday at 10 PM ET on TLC.