'1000-Lb Sisters' Spoilers Reveal Tammy Slaton's Surprising Amount of Weight Gain in 3 Weeks Since Leaving Rehab
Tammy Slaton checked out of rehab early on '1000-lb Sisters Season 3. Now, in her first post-rehab doctor's appointment, she learns she hasn't made any progress.
1000-lb Sisters fans were excited for Tammy Slaton when she announced that she was checking into food addiction rehab. However, not even one full episode into season 3 of the TLC show, Slaton checked out of rehab and went home. Now, she's going to her first doctor's visit since leaving the facility, and according to spoilers, Slaton may be in trouble.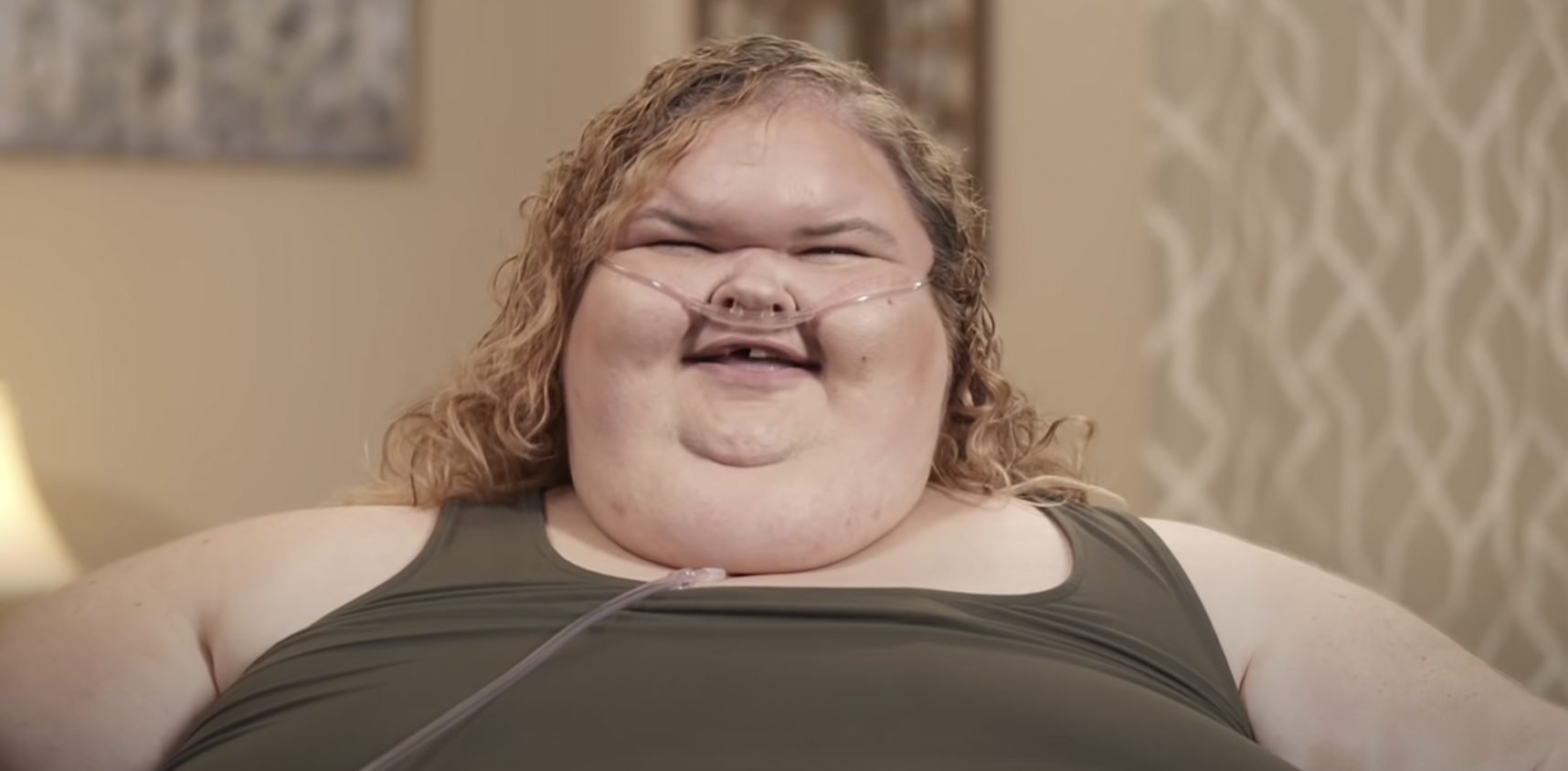 Tammy checked herself out of rehab on '1000-lb Sisters'
When Slaton arrived at rehab, she weighed 689 pounds, which was almost 100 pounds more than when she first started on this journey in season 1. During her eight-week check-in, she discovered that she had lost 60 pounds at rehab. Despite Dr. Smith wanting her to lose 100 pounds, Slaton still decided to check herself out.
"I know I'm supposed to lose 100 lbs., but 60 is a great start," she told the cameras. "I've been here long enough, I've seen what to do. I just gotta do it."
"I'm homesick," Slaton told Kelly Yarborogh, an administrator at the facility. "I miss my bed, I miss my family. So, I think I'm ready to go. I want to try to get the rest of the weight off on my own."
The facilitator advised Slaton to stay at the center, however, she refused.
"I think if Tammy were to stay we could continue giving her the tools to not order out, to continue just to stick to her diet a little bit longer," Yarborogh told the camera. "I worry about Tammy when there's not somebody there to make those good decisions."
Tammy's gained weight
In the upcoming episode of 1000-lb Sisters, Slaton will have to face the music as she and her brother, Chris Combs, go to their weigh-in with Dr. Smith.
"Tammy's not doing what she needs to do," Chris says in the preview obtained by People. "She's in a relationship with a dude that's not got Tammy's best interest at heart."
Slaton, who was 624 pounds at her last weigh-in, is hopeful despite what Combs feels.
"I'm hoping that I've lost even more and I'm closer to my 550 goal," she said.
Unfortunately, she actually gained 15 pounds.
"I gained weight back," she says. "I'm not happy about it. I hate it. I hate it."
Chris, who had been cautioning Slaton since coming home, is almost more upset than she is.
"This s—'s unbelievable," he says. "Tammy gained about 15 lbs. than what it was three weeks ago, so it sucks. She's pissing precious time away that she really ain't got."
Is Tammy's boyfriend to blame for her lack of progress on '1000-lb Sisters'?
Since coming home from rehab, Slaton has been dating a man named Phillip, better known on social media as the BBW King, a name meaning he only likes "big beautiful women." On his profiles, he claims to leave women if they get under 300 pounds. Combs has been concerned that Slaton's relationship with Phillip will impede her progress. But Slaton insists that he is helping her through her journey.
"He's just a supporter," Slaton said. "And he knows very well that I'm on a weight loss journey. And he's okay with it. He's all for me losing weight and getting healthier. No, he don't want me to get under 300, and I'm fine with that."
1000-lb Sisters airs on Mondays at 10 p.m. on TLC.