'1000-Lb Sisters': Tammy and Amy Slaton's Mom Faces Major Backlash After Mother's Day Episode
1000-lb Sisters viewers have never been big fans of Tammy and Amy Slaton's mom. When she was first introduced in season 1 of the TLC show, fans got their first look at just how tumultuous the relationship between Darlene and her daughters was. In a recent Mother's Day episode of 1000-lb Sisters Season 3, the relationship was put front and center once again and fans were not too happy.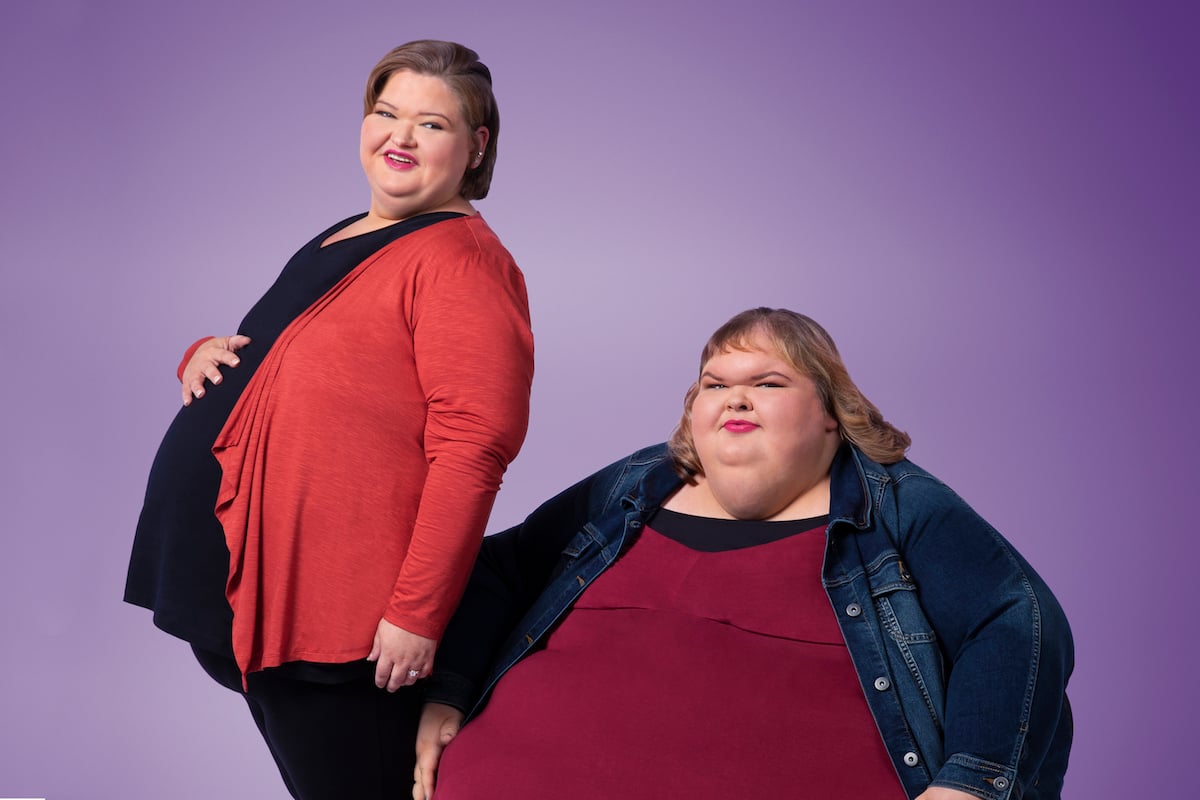 Amy and Tammy's mom faces backlash with '1000-lb Sisters' fans
This season, Amy and Tammy wanted to do something special for Amy's first Mother's Day so they took their mother to High Tea. None of the women were used to having to be prim and proper for tea, but Tammy and Amy tried to make the best of it, while Darlene didn't seem to give the experience a chance. This majorly angered fans.
"It's hard to imagine anything good could have come from this woman," one fan wrote of Darlene on Reddit. "Most moms understand that when your kids do something for you on Mother's Day, or any day, you know it's the thought that counts, and you at least try to enjoy yourself instead of complaining and making this hideous expression…"
"This whole family is so dysfunctional and sick," another person wrote. "That mother is pure evil and Tammy is a close second. Tammy has so much animosity for Amy she will never get better as long as Amy is there and Amy feels so guilty she will never leave Tammy."
"She is a huge part of why I hold onto some sympathy for Tammy," another user wrote of Tammy and Amy's mother. "It doesn't excuse her being horrible toward people, and at some point, she needs to take accountability and responsibility for herself, but it's no wonder she turned out to be so f*cked up with this cruel woman for a mother. Some people can work past that trauma (Amy seems to be doing her best, which is good for her), but some just can't and it's sad to see."
Tammy and Amy's mom doesn't have the best track record
The Mother's Day tea wasn't the first time that Darlene was unsympathetic. When fans first met Tammy in season 1, she hadn't left the house in years to do anything besides attend doctor's appointments. When she finally decided to go out in public to eat at a restaurant, Darlene was less than supportive.
"I know when we came in, Tammy was having a hard time. But it would have been nice for our mom to say, 'Are you OK? Do you need anything?' But really she was just sitting there being nonchalant about the whole ordeal," Amy said during the episode.
"Growing up we didn't get very much attention, we didn't get very many hugs," Tammy told cameras. 
"I'm not saying our mom didn't care," Amy clarified. "I'm just saying she didn't know how to show it. I'm thinking that her family didn't know how to show it."
And then, when Tammy decided to work toward getting bariatric surgery, Darlene told her she couldn't do it.
"I don't think you make it, I think you're going to chicken out," she said. "You don't have the willpower."
"Tammy gives up a lot," Darlene told the cameras. "If she sees that she doesn't think she's gonna make it she just gives up. She don't take after me, I'm a fighter, I've raised five kids. So that's kind of her fault."
Since then, not much has changed in Darlene's relationship with Amy and Tammy.
RELATED: '1000-Lb Sisters': Tammy Slatons Worries Fan With New Hospital Photo