'1000-Lb Sisters': Tammy Slaton Admits She Was Mad When Amy Slaton Had Surgery
1000-Lb Sisters is coming to a close with the Season 2 finale airing on March 8. Suffice it to say, the sisters have had a wild ride this season. Amy Slaton gave birth to her first child, Gage, following a pregnancy that came a little too close to her surgery date for comfort. Meanwhile, Tammy Slaton deals with frustration during the finale following a check-in with Dr. Smith. In fact, Tammy Slaton has previously admitted that she felt some anger when Amy Slaton was admitted for bariatric surgery. 
Amy Slaton received bariatric surgery, Tammy Slaton was mad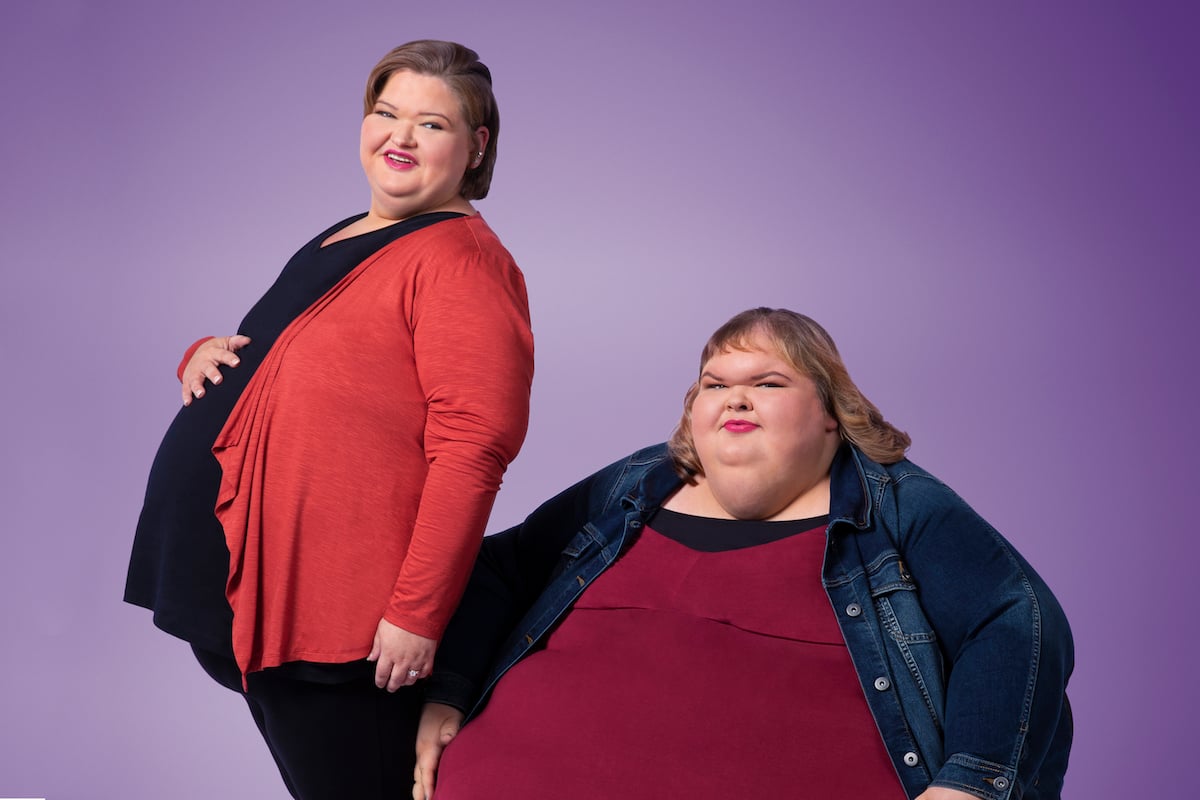 Amy Slaton and Tammy Slaton are very close, so when Amy Slaton qualified for bariatric surgery but Tammy Slaton did not, it may have caused Tammy some feelings of frustration. In fact, the 1000-Lb Sisters star admitted that she felt upset when Amy qualified. 
"At first, I was sad, and I got mad, but it was more or less about me, because I didn't get approved, but then I was happy for her and proud of her," Tammy Slaton told The List.
However, the two sisters have been close for so long, it's likely that it will take much more than bariatric surgery to pull them apart. 
"There [is] strength in number[s], so doing it together was a big help. Yes, we have always been close," Amy Slaton told The List.
"We're very close. We've been close ever since we were little," explained Tammy.
'1000-Lb Sisters': Tammy Slaton's frustration extended to pregnancy
1000-Lb Sisters star Amy Slaton discovered she was pregnant only four months after her bariatric surgery. This led to concerns from her doctor and her sister about the safety of her pregnancy. 
"When Amy told me she was pregnant, I didn't know really what to say, other than like, 'Really? Are you freakin' serious? You know you're not supposed to be pregnant right now,'" Tammy Slaton told producers on the show. 
When Tammy brought it up with Amy, Amy confirmed that she felt scared as well. 
"I know, it's like, I'm scared as hell, because it was only four months ago that I had my surgery and now I'm pregnant," said Amy.
"When I first heard that Amy was pregnant I was feeling all sorts of things, I was mad and sad and worried about her health and safety since it was so soon after her surgery," Tammy admitted to People.
Luckily, Amy Slaton had a successful c-section and baby Gage Halterman was born without major complications. 
Tammy Slaton opens up during '1000-Lb Sisters' finale
The season finale of 1000-Lb Sisters sees Amy Slaton and Tammy Slaton visiting with Dr. Smith for their check-ins. Tammy Slaton discovers that she has gained weight, and begins to explain that she feels frustrated and depressed. 
"I mean, sometimes I try to eat healthier, and then other days I'm like, 'What the heck's the point?'" she asks Dr. Smith. "…Because I know I shouldn't sit there and eat it all, but I do, and I don't know how to stop.".
"I'm really proud of you for the fact that you just admitted, 'I don't know how to stop,' because that's the first step in asking somebody to try to help you learn to stop," Dr. Smith replies.