'1000-Lb Sisters': Tammy Slaton Admits to Brushing Teeth Twice a Week, Fans Shocked
1000-Lb Sisters star Tammy Slaton is a fairly controversial figure. Her attitudes both on and off the show rub some fans the wrong way. This includes several moments during the last season, specifically when it came to her reactions to Amy Slaton's baby son, Gage Halterman. However, another one of Tammy's most shocking moments during Season 2 of 1000-Lb Sisters involved a visit to the dentist — the TLC reality star revealed that she only brushes her teeth twice a week.
'1000-Lb Sisters' star Tammy Slaton brushes twice a week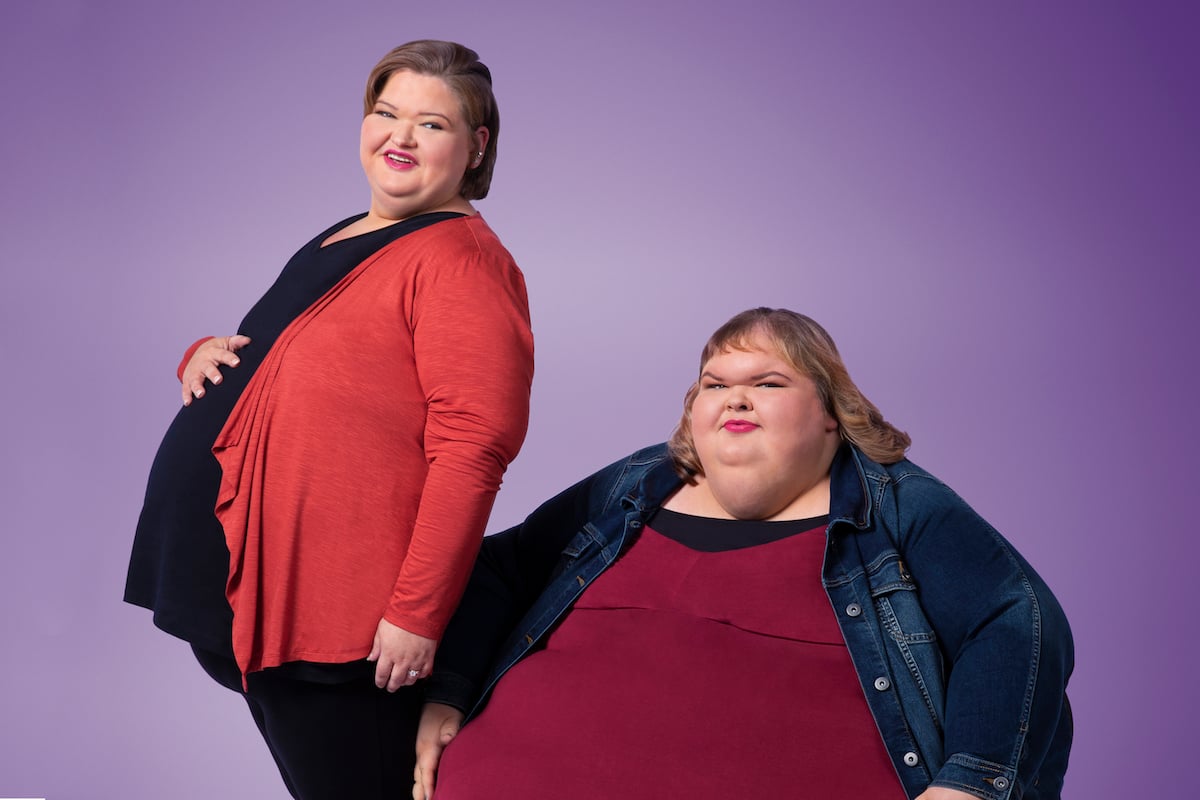 RELATED: '1000-Lb Sisters': Chris Combs Updates Fans On Emergency Surgery
1000-Lb Sisters star Tammy Slaton has some self-confidence issues when it comes to her smile. During 1000-Lb Sisters Season 2, the TLC reality star admitted that an event during her elementary school years caused her to lose some of her teeth.
Tammy said that a trip and a fall in the lunchroom resulted in her losing three teeth and that another tooth was impacted into her gums as a result. She told producers she's hoping to up her appearance for her then-boyfriend, Jerry Sykes.
Her brother Chris brought her in to see the dentist, and when the dentist asked Tammy Slaton about her brushing habits, her response had some fans feeling shocked.
"I try to at least twice a week. I should be doing it every day, but…," said Tammy Slaton.
"To be honest, we should be doing it twice every day, so we're gonna work on that. No pressure, no judgment, anything. We're just gonna say, 'You know what, we're just trying to get things on a better track,'" her dentist replied.  
Tammy Slaton's doctor was kind and non-judgmental about the whole process, instead focusing on making Tammy feel comfortable.
'1000-Lb Sisters' fans react to the revelation
1000-Lb Sisters fans, however, were admittedly less forgiving than Tammy Slaton's dentist. Many were shocked at Tammy's lack of brushing regimen.
"Actually, it sounded like she aims for twice a week but rarely ever does it that often. I'm guessing she really just brushes her teeth once in a blue moon when the mood strikes her," wrote one Redditor. 
"The dentist was so nice about it. He was def shook but he was just like, 'well let's make that a goal of twice a day,'" added another fan of 1000-Lb Sisters.
"It's probably hard to move to the bathroom and on top of that lifting and moving her arms for a minute to brush her teeth probably takes a lot out of her. … There's work arounds for sure I just don't think she's ever been determined enough to think about them," suggested another Redditor. 
'1000-Lb Sisters' Season 3 is on the way
While 1000-Lb Sisters fans may be shocked by Tammy Slaton's brushing habits, they'll be happy to know that Season 3 of the show is on the way. In fact, according to Chris, 1000-Lb Sisters Season 3 has already started filming.
According to Soap Dirt, Chris Combs let the news leak on social media before tagging both Amy Slaton and Tammy Slaton.