'1000-Lb Sisters': Tammy Slaton Feels 'Weightless' With This Exercise
Tammy Slaton has had a tough time exercising on 1000-lb Sisters. Throughout the seasons of the TLC show, her doctors have urged her to get more active but Slaton has resisted. Now, in season 3, she seems to have found a form of exercise that is manageable for her.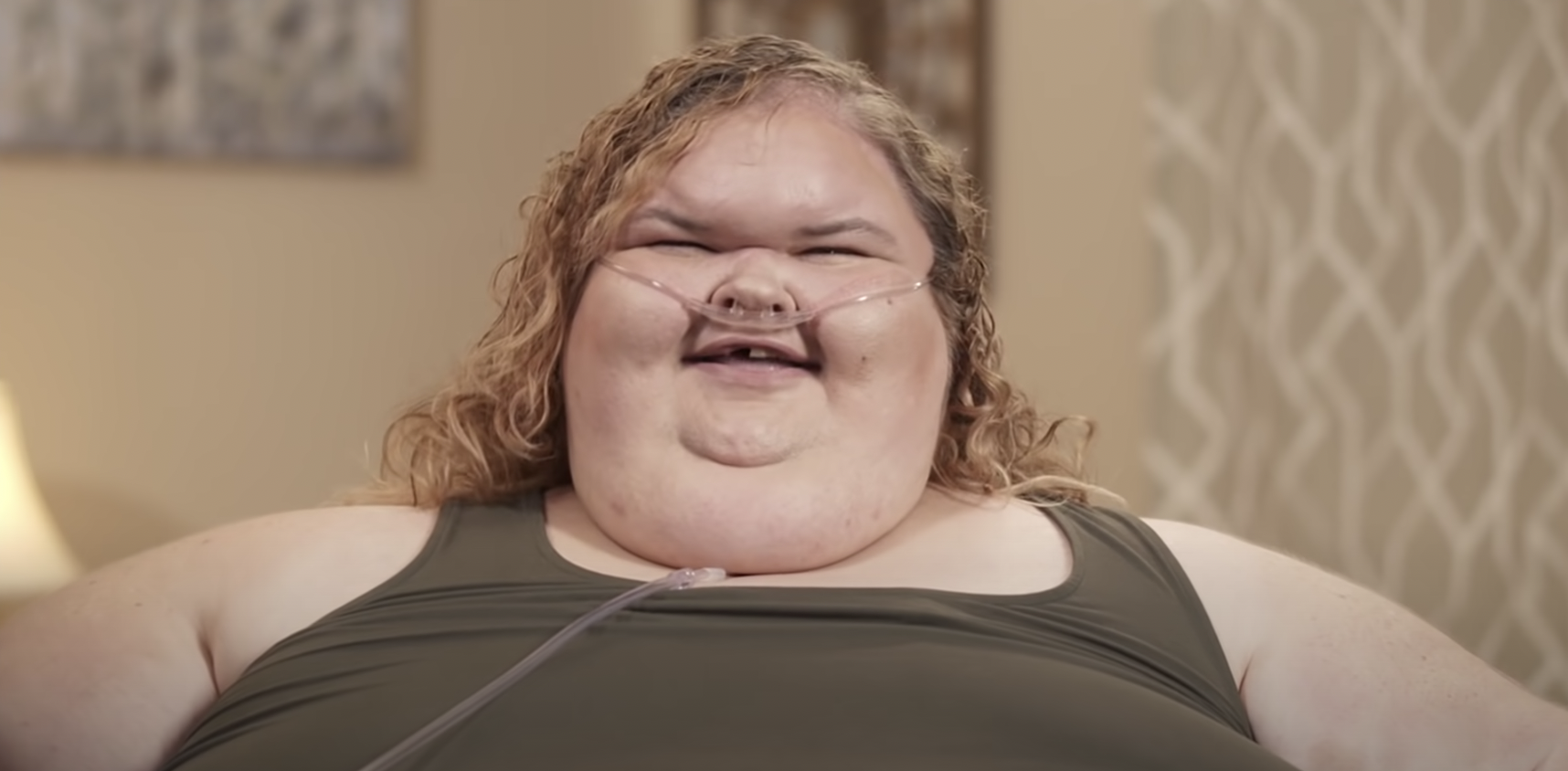 '1000-lb Sisters' star Tammy likes to swim
Since Tammy hired her in-house nurse, Tisa, she has been talking about going to the beach a lot. In preparation, Tisa took her to a water aerobics class. At first, Slaton was hesitant but once she got to the water, her whole demeanor changed.
"When she gets down in the pool, I can just see a different glow in her face," Tisa said. "She's in the water, and she can do movement."
Slaton was immediately happier and began moving around in the water.
"She's flopping arms around, she's kicking her legs, she's flopping her a** around, she's doing it all," Tisa said. "And she floats! Like a butterfly! I thought she was going to fly away."
"I'm weightless," Tammy said, happily moving her body in the water.
Despite not having her normal weight constraints in the pool, Tammy still chose not to do the exercises that the aerobics instructor was teaching.
"You gotta do the exercise! C'mon sister! C'mon sister!" Tisa told her. "Tammy, you gotta sidestep. You ain't doing what the woman wants you to do."
Tisa pushes Tammy on '1000-lb Sisters'
Normally, when Tammy goes out in public with her siblings, Amy Slaton and Chris Combs, someone pushes her in her wheelchair. Tisa, on the other hand, tries to get Tammy to walk more and doesn't often offer to push her.
In this week's episode, after the aerobics class, Tammy sat down on a bench and tried to convince Tisa to get her wheelchair.
"I can't walk back there, the floor's wet," she said.
"She would've had me push her from inside the pool, out of the pool, back to the car, if she had her way," Tisa told the camera.
Eventually, Tisa was able to convince Tammy to walk back to the locker room using her walker.
"When you're not in the pool, it's like, hard to get around," Tammy said. "Carrying around 640 pounds is a lot on your body, on your knees, on your feet, your ankles."
Why doesn't Tammy like to exercise?
Since Tammy came home from rehab, her family has been pushing her to work out and continue making progress in her weight loss journey. She recently opened up about why she hasn't worked out much since getting home.
"At rehab, I was walking around a lot, but now my knees have started hurting me, and my oxygen level drops, and when it drops I get dizzy, so it's hard for me to move around as much as I want to," Tammy told the cameras.
This season, Tammy is going to have to find a way to balance her knee pain with working out as she recently found out that she gained back much of the weight that she had lost in rehab.
1000-lb Sisters airs on Mondays at 10 p.m. ET
RELATED: '1000-Lb Sisters': Fans Think Tammy Slaton's New Boyfriend Could Be the Real Reason She Left Rehab