'1000-Lb Sisters': Tammy Slaton Merch Store Flops, Receives Fan Backlash
Fans of TLC's 1000-Lb Sisters are feeling a little betrayed when it comes to Tammy Slaton and her recent efforts at starting up a storefront called Tammy Slaton Merch. After several confusing interactions with the individuals behind the process, fans soon learned that artists were not being paid, and that the organizers were struggling to keep track of orders. Now, it seems as if Tammy Slaton Merch may have called it quits. 
'1000-Lb Sisters': Artists not paid for merch designs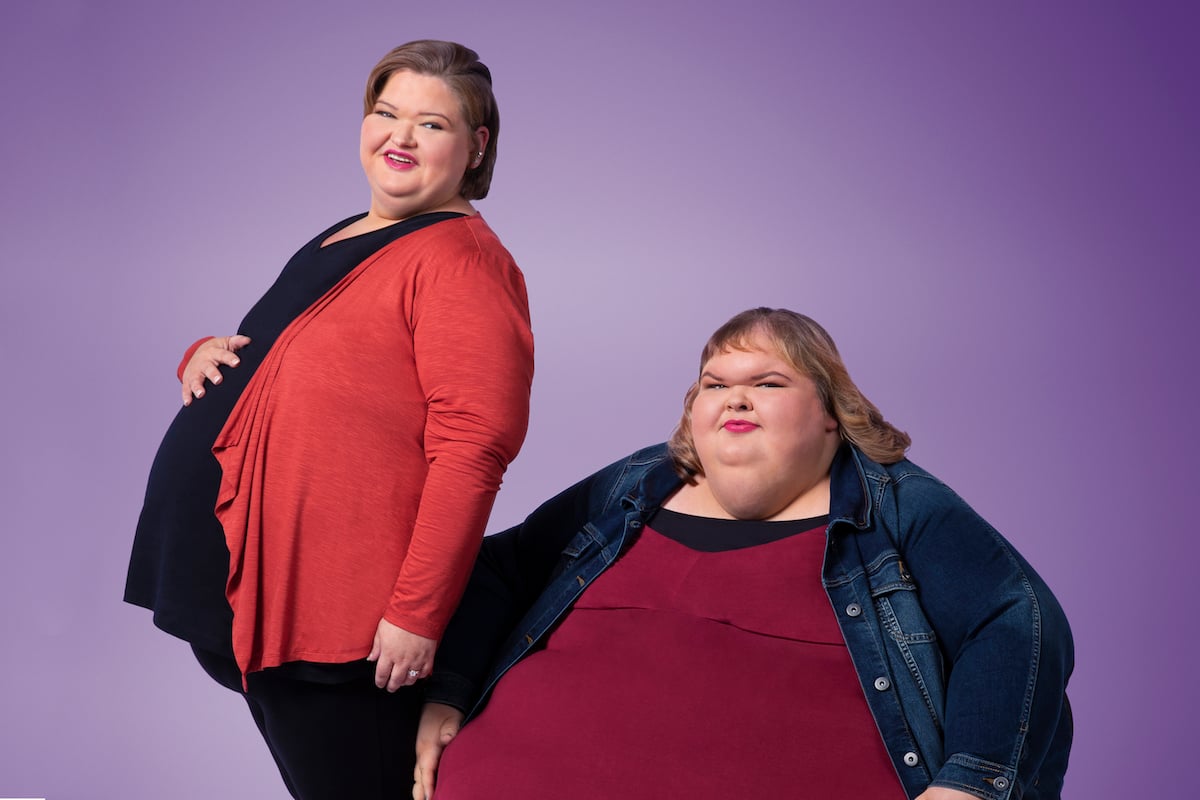 After 1000-Lb Sisters Season 2 ended, Tammy Slaton struck up a new relationship with an individual who fans know as Quincy. This person started working alongside Tammy Slaton to start up a Tammy Slaton Merch storefront. 
However, fans soon realized that the two were not paying artists for their work, and were instead simply using it without permission.
"Also another thing all people who make art work don't ask to get paid but to simply get a follow or noticed by Tammy!!" wrote Quincy in an Instagram story preserved here. 
Additionally, at least one artist has claimed they requested their art not be used without payment, and have since been blocked and have had their artwork misattributed to someone else. 
"I wasn't being unfair at all, just saying how my artwork is being passed off as someone else's when I spent time doing it, and I've now been blocked yet my design is still up on your website, not really fair at all, all I wanted was credit for it, that's all," wrote one artist on Instagram.
'1000-lb Sisters': 'Tammy Slaton Merch' struggles and flops
1000-Lb Sisters fans also pointed out that Tammy Slaton Merch had a very odd way of doing business. Notably, the website seemed to require individuals to make a "donation" rather than actually paying for the clothes themselves. 
Some fans have speculated that this was an attempt at tax evasion on Quincy and Tammy Slaton's part. Meanwhile, Quincy has since claimed another business partner, Jake, has been scamming people. All told, it's something of a dramatic mess. Here's how the website recommended buying Tammy Slaton's merchandise. 
"If you purchase Tammy's merch you will be added to a private group-chat with Tammy! To purchase: Head over to the 'Donate' section and donate the appropriate amount ($35 for T-shirts, $50 for Hoodies) then head to the 'Contact' section and email us with the email you used to make the purchase…," it reads in part. 
The Tammy Slaton Merch Instagram page later wrote on its story, "Whoever asked for merch please hit us up again and we will get to you." The store has since been shut down. 
Fans are not thrilled by the entire situation, with many feeling as if it's not above board. 
This feels like a way to scam the IRS somehow. 'I didn't sell anything! People donated,'" wrote one Redditor. 
Another user simply wrote, "I hope ppl aren't falling for this."
"What the hell kind of sketchy a** website is this? I just donate my money and hope to god I get something in return? No tracking or proof of purchase? Refunds? No thank you!" wrote yet another user.
Regardless of the status of the merchandise store, at least fans can look forward to 1000-Lb Sisters Season 3.